Pick a grub while Pujo shopping! Gariahat's historic eateries will entice your taste buds - GetBengal story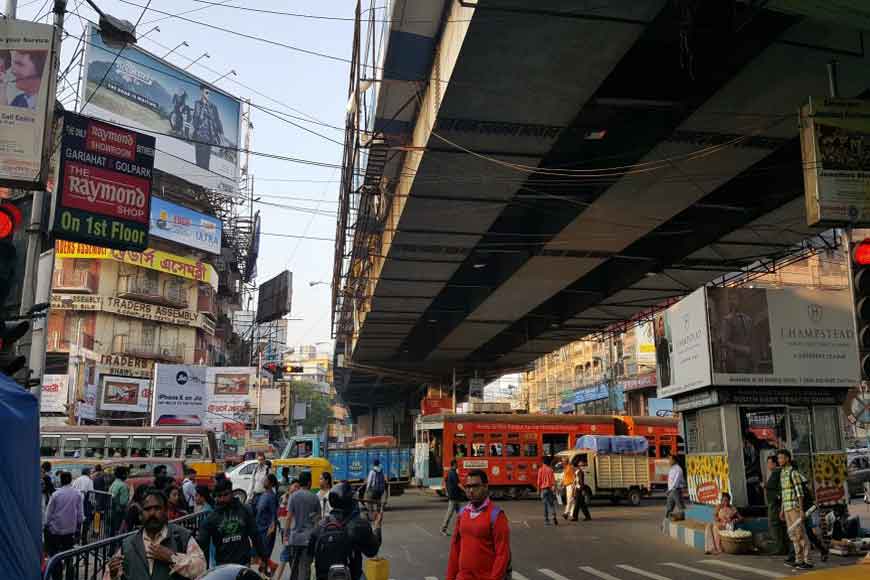 As the Puja shopping fever catches up, Gariahat area of South Kolkata is all decked up with the road side stalls doing brisk business. For decades, Gariahat has been the place which marks the beginning of the pujo by introducing people to the trendy picks of the season. The combination of shopping while munching on lip-smacking street delicacies has become almost a ritual to every Gariahat visitor. The traffic, the waves of people, the hawkers shouting to catch the attention of customers, the variety of commodities from clothes to crockeries, all these sum up the essence of Gariahat. So, if you are in the area, drop in to some of the historic eateries dotting here since ages.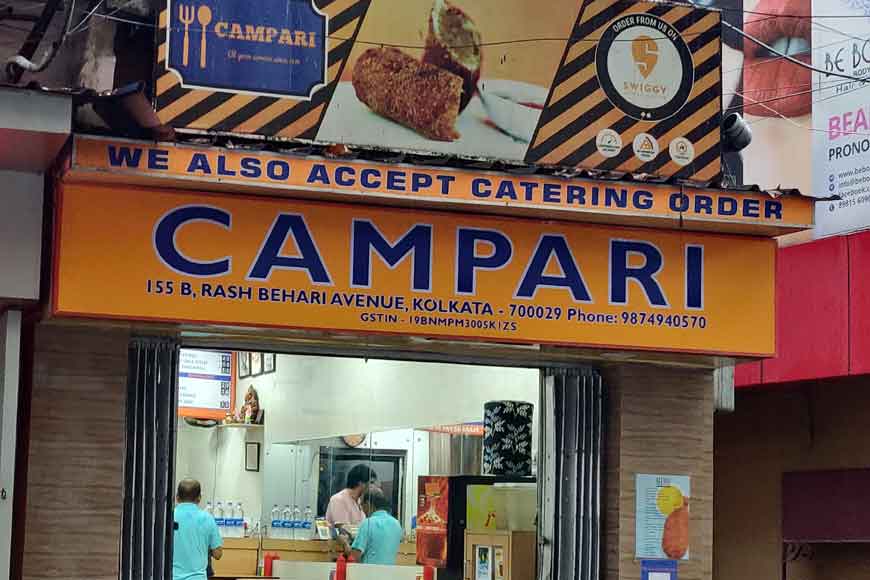 Campari
Let us begin our list with Campari, one of the oldest fast-food shops of Gariahat. The atmosphere of the shop gives off an old school vibe with no seating capacity and a small space. The shop was established in 1979 by Ashok Mitra, the grandfather of Adipto Mitra, who now takes care of the shop. Adipto Mitra said, "My grandfather was based in Germany at the time and he got married to my grandmother who lived in this building. The place on which the shop stands was a garage and it was my grandfather's quintessential startup idea. There were not a lot of fast-food outlets back then and my grandfather wanted to rope in the fast food culture which he found in Germany. So, he quit his job, came here in Kolkata and figured out what people liked to eat. He noticed that there was no on-the-go food facility. Hence, the menu here also has a German influence, our chicken cutlet is made in the form of schnitzel, where there is no minced meat of any kind, it is put on a breadcrumb mixture and deep fried."

"Campari also has a catering wing which was looked after by my father. My grandfather passed away in 2000, and grandmother in 2015, since then I took over. Since last year it is me and my younger sister, Ayushi Mitra, who look after the shop," Adipto added. Campari is open from 4 pm to 8 pm, every day. The pujo season is not really anything different for them as they bring in fresh supplies every day and prepare as much food as they can sell, nothing is carried forward to the next day. The production remains the same all around the year.
Location- 155B, Rash Behari Avenue, Gariahat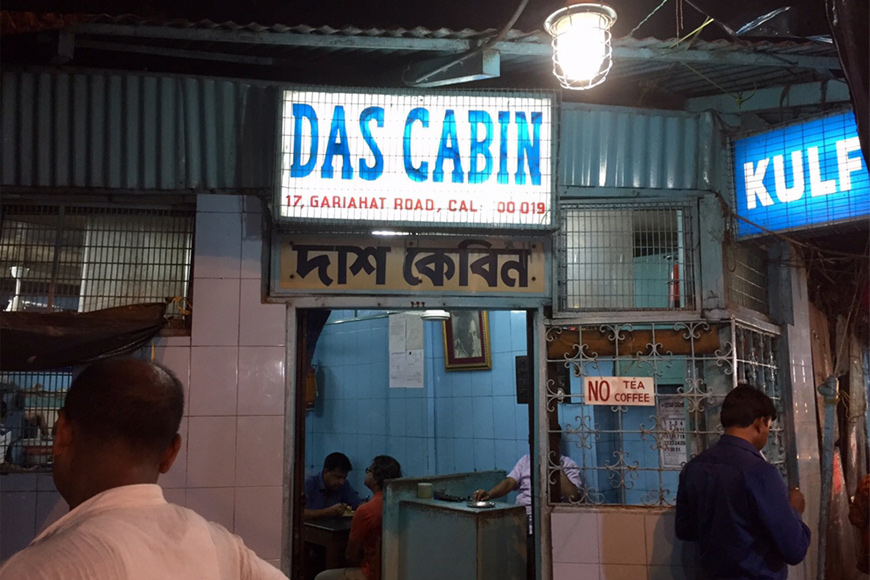 Das Cabin
Located at the heart of Gariahat is Das Cabin. The atmosphere of this quaint but well-lit space holds a history for decades. It was established in the 1960s and grew in popularity as was frequented by the famous people of those days like Sunil Gangopadhyay and Soumitra Chatterjee. It has been nearly eight decades now, but Das Cabin continues to maintain its standards. The mutton kosha with plain paratha and the chicken kobiraji is simply to die for. You can complete the joy with their kulfi. It opens from 4 pm and closes at 9 pm, the peak hours are when people go out for pujo shopping.
Location- Address: 17, Gariahat Road, Ballygunge Gardens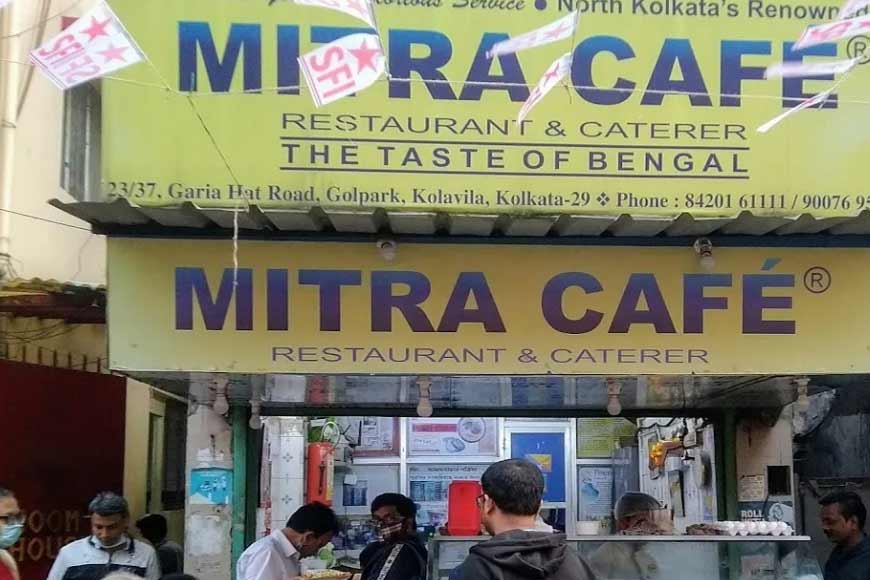 Mitra Café
It is the quintessential one that never fails to satisfy. Mitra café is in Golpark, a ten-minute walk from Gariahat can lead you to one of the most famous eateries of Kolkata. Mitra café was founded by Suchil Roy, way back in 1920. The name came from the idea that all the customers that visit the shop are friends or "mitra" in Bengali. The original café was opened in Sovabazar, but Roy's grandson has opened some branches all over Kolkata and has expanded the business to catering services as well. Some renowned dishes one can find here are Mutton Chop, Brain Chop, Mutton Cutlet, Mutton Curry, Mutton Kasha, Mutton Moglai, Dry Mutton Chop, Dry and Gravy Mutton Mughlai Do-pyaza, Kabiraji, Afghanis, bhetki fish fry, prawn fish fry, fish kobiraji and many more. They have the entire repertoire to transport one back in time by 40-50 years.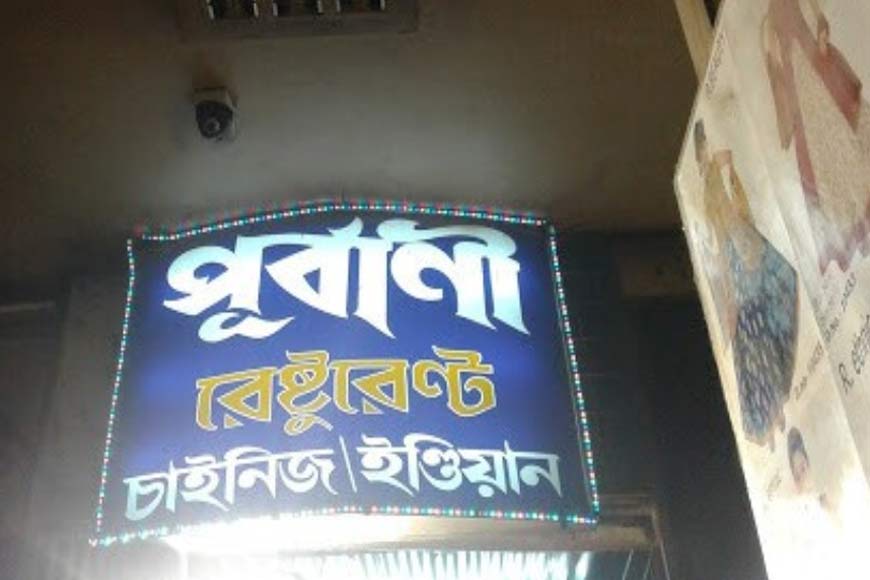 Purbani Restaurant
A long staircase beside the select stores in Gariahat will lead to Purbani Restaurant which also belongs to one of the old school eateries of Gariahat. It was established in 1972. The Mughlai paratha and aloo sabji of the place is really famous, and the quantity of food surpasses the cost. An assortment of foods like Mughlai paratha with kosha chicken, chicken cutlet, fish fry etc are available here. They are open between 12 pm-10 pm.
Location- Purbani Restaurant, 1st floor, More, Gariahat Road, 210/1A, Rash Behari Avenue
Shankar's Fry
In the close vicinity of Gariahat, stands Shankar's Fry. Their specialities are chicken cheese fry and prawn stuffed fish fry. Most shops serve fish fries of Bhetki but here one can also get to taste fish fries made of Basa fillet. The shop was established in 1998 and is currently run by Debalina Kar. The shop is open from 5 pm till 10 pm.
Location- 119, Rash Behari Avenue, opp. Triangular Park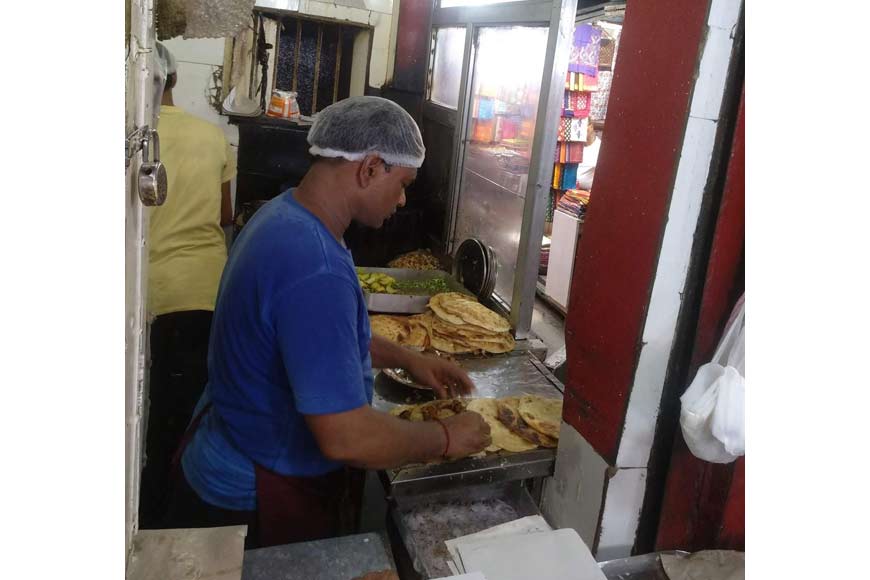 Bedouin Roll centre
Bedouin is not as old as the others around Gariahat but it is a new addition to the list and a worthy one. The place is famous for its rolls; Chicken Tikka roll, egg roll, paneer rolls etc are its speciality. Other than that, chilli chicken, chowmein and many more dishes are also easily available here. The shop opens from 10 am and closes at 10pm.
Location- 157, Gariahat Road Dover Terrace