R.D. Burman's early years in Calcutta, becoming 'Pancham' from Tublu - GetBengal story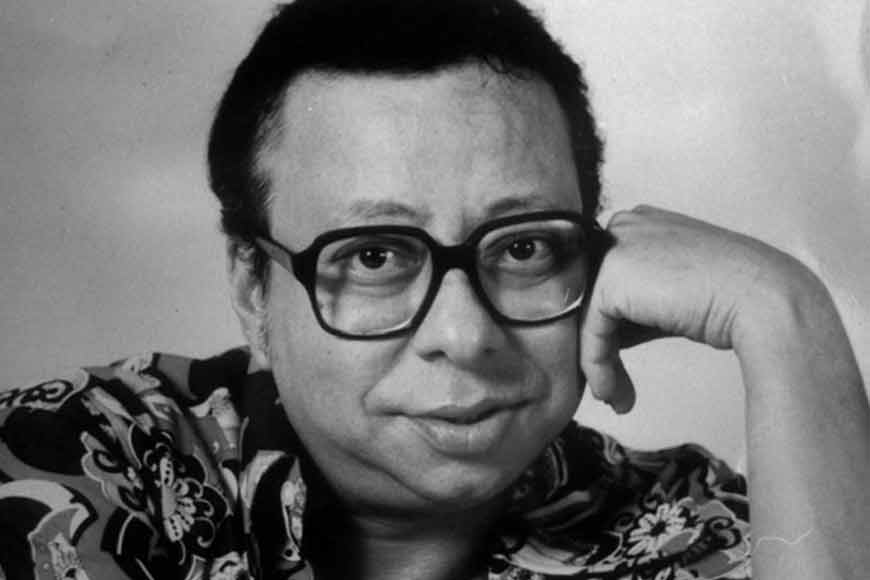 Calcutta, 1962. One of the city's premier fine dining restaurants, popular for its live Western music, decided to go with an instrumental version of the song 'Matwali Ankhon Wale', from the recently released film Chhote Nawab. Shocked and embarrassed patrons looked askance at each other. What was this, a tea stall playing Hindi film songs on the radio? In a city where even legendary composers such as Shankar-Jaikishen, O.P. Nayyar, C. Ramachandra, and Madan Mohan were looked down upon, simply for the 'crime' of composing music for 'Hindi cinema', what was the orchestra doing, playing a song by some unknown young upstart?
The 'upstart' was called Rahul 'Pancham' Dev Burman, the man who would shake Bollywood to its foundations a few years later. Still only 23, Chhote Nawab was his first stepping stone into the Hindi film industry as a solo composer. The film and its music both enjoyed modest popularity, but it was by no means an extraordinary debut. The shy young composer went back to working for his father, legendary composer Sachin Dev Burman or SDB. For the next four years, he was content to work as an assistant, refusing to leverage his famous father to bag more assignments.
His parents, Sachin and Meera Dev Burman, called him 'Tublu'. Born in Calcutta on June 27, 1939 in the now famous house on Hindustan Road in the Gariahat area, the baby preceded World War II by a couple of months. So when did he become 'Pancham'? The popular story is that whenever he cried, he would hit 'pa' or 'pancham', the fifth note of the musical scale. However, Rahul himself said on multiple occasions that the nickname was given to him by actor Ashok Kumar, because whenever SDB sang 'sa' (the first note of the scale), Tublu would sing 'pa'. Ironically, it was Teesri Manzil (1966), his fifth film as composer, which would make Pancham a household name.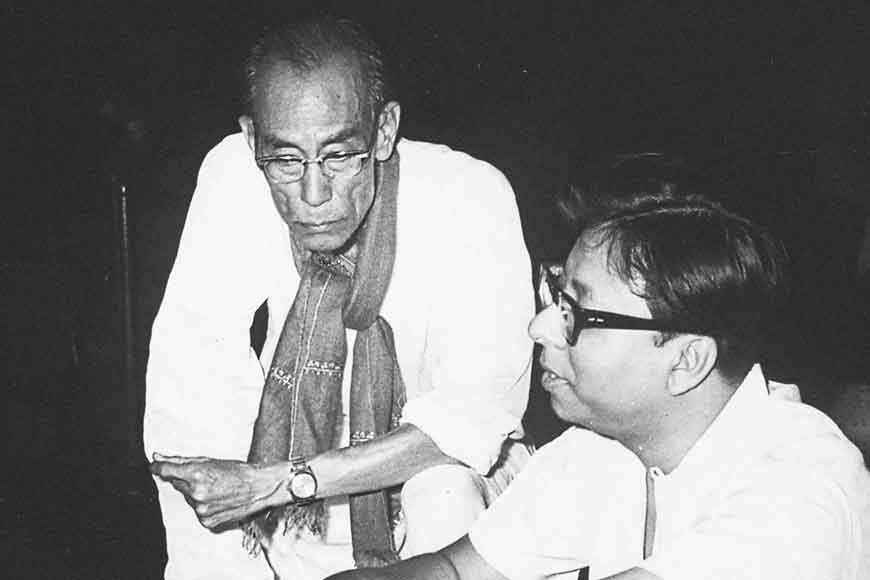 Then again, when he was five year old, SDB shifted his family to Bombay, hoping to taste the kind of success that other Bengalis such as Saradindu Bandyopadhyay (scriptwriting) and Ashok Kumar Ganguly (acting) had done in the Hindi film industry. However, his beginnings were not auspicious, and by 1946, the seven-year-old Pancham was back in Calcutta to live with his maternal grandmother, as a student of Ballygunge Government High School, the alma mater of such legends as Satyajit Ray and Sombhu Mitra.
The chubby, quick-witted boy, whose Mongoloid features often led people to assume he was Nepalese, was also tremendously brave. Bathing in the sea on a trip to Gopalpur in Orissa, he found his leg entangled with a sea snake. Without batting an eyelid, Tublu unwound and killed the snake with his bare hands. Unbelievably, the only animal which would terrify him throughout his life was the harmless, common house lizard.
Like his friends, Tublu enjoyed cycling, badminton, and swimming. Especially swimming, which not only helped him overcome his asthma, but also taught him all he needed to know about breath control. And he loved food with a passion, a love that even made its way into the 1965 film Bhoot Bangla, which actually featured the young Rahul as an actor whose standout line was, "Main kha raha hoon (I'm eating)."

In later years, friends would recall how the boy was never really interested in studies, much preferring sports instead. Having failed to clear his end-of-term exams in 1948 and again in 1951, Tublu was obliged to leave Ballygunge Government High School and move to Tirthapati Institution near Kolkata's Deshapriya Park, once again the alma mater of several famous Bengalis, among them renowned writer Buddhadeb Guha. By now, SDB had realised that his son was not cut out for academics. Unfazed, he bought the boy a gleaming new Raleigh bicycle, which Tublu happily rode to school. All the while, his father was planning an alternative career for him - in music.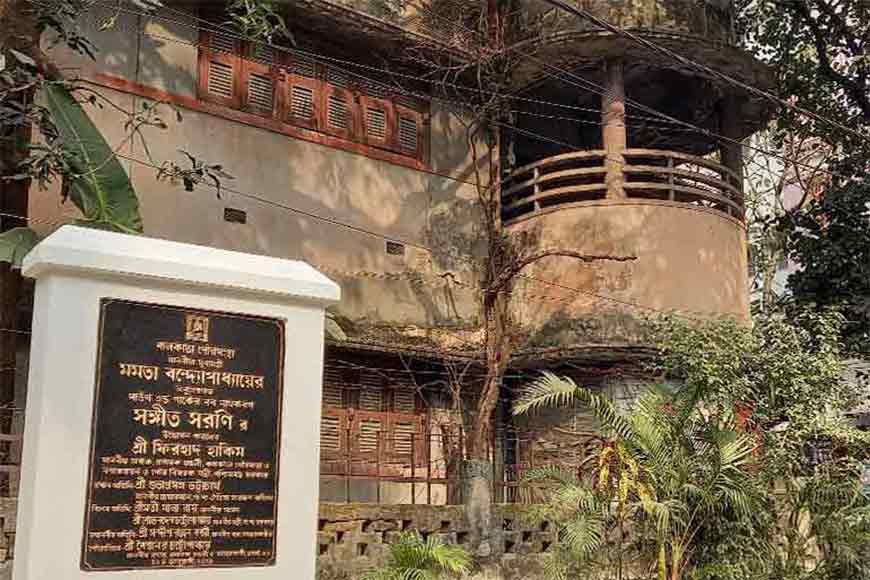 His tutelage began with the visually impaired tabla player Brajen Biswas, and the tabla was something Pancham continued to learn almost all his life. In the late 1950s, his guru in Bombay was renowned 'tabaliya' Pandit Samta Prasad. Meanwhile, in Calcutta, he simultaneously began sarod lessons under Ustad Ali Akbar Khan at the maestro's Gariahat home. However, his already internationally renowned guru had little time to spare for the young Rahul, so the job of teaching was left largely to Ali Akbar's son Ashish. That apart, Rahul spent a lot of time sitting in on jugalbandis between Ali Akbar and his as yet little known brother-in-law, a sitarist called Ravi Shankar. Not only did this expand the young boy's musical horizons, it also gave him a knowledge of Indian classical music superior to most people's.
Ashish Khan would later say, "As a student, Rahul wasn't very serious. He was too impatient. But music was inborn in him, and he grasped the fundamental concepts very quickly. In those days, he would attend any concert featuring my father or any other famous artist, which probably improved his command over the grammar of Indian music."
Side by side, perhaps as a result of his South Calcutta upbringing, Rahul was also developing a taste for Western music, his particular favourites being jazz and Cuban 'big band' music. Melody, the iconic Kolkata music store on Rashbehari Avenue, was a regular haunt of his, helping him build up his stock of Western tunes. Incredible though it may seem, the man later responsible for pioneering the use of Western music in Hindi cinema never learned how to play a Western musical instrument. The harmonica that he played was entirely self-taught.
In Bombay during a school vacation in 1951, the 12-year-old met Kishore Kumar and Lata Mangeshkar at a film studio. In a radio interview many years later, Pancham would recount that the film being shot was Naujawan, and Lata was recording the song 'Thandi Hawayein Lehrati Aayein'. Meanwhile, SDB had just begun work on Guru Dutt's film Jaal (1952). Noted music researcher Raju Bharatan would later talk about how the 12-year-old Rahul had questioned his father's use of Rabindra Sangeet in one of the film's songs set in Goa, but that's a story for another day.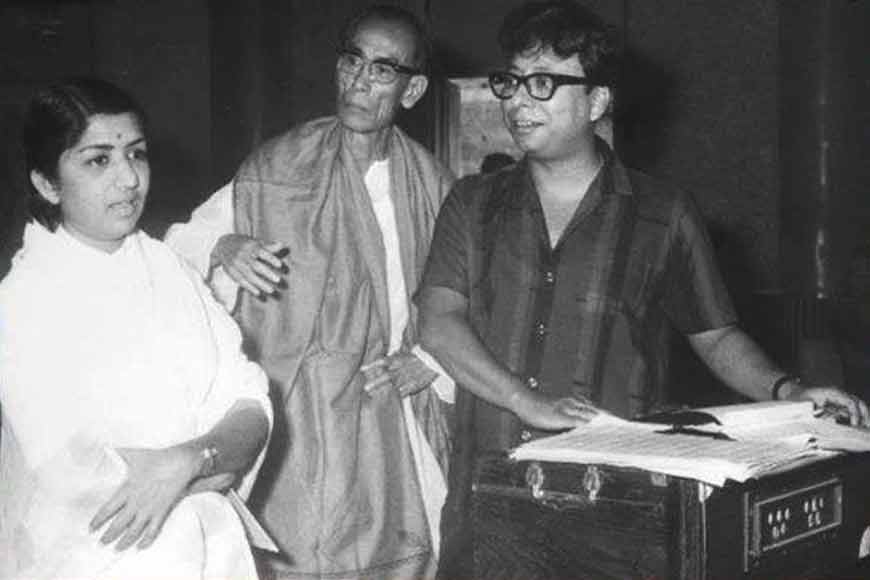 The moment Rahul laboriously crossed the threshold of school in 1955, his father began preparations to shift him permanently to Bombay, ignoring the vehement protests from his grandmother. In the words of his childhood friend Dipankar Chattopadhyay, "His years at Tirthapati had made Pancham a little reckless. He had become almost a regular at a hangout in Kasba, and was becoming addicted to various substances. To divert him, we would force him to join us when we hung out at the Lake (Rabindra Sarovar), where he would play the harmonica. But his father was worried, and almost tricked him into going to Bombay."
The 'trick' was to get him to follow his guru Ali Akbar Khan, who had decided to shift to Bombay since his work had been requiring him to spend more and more time in the city since the early 1950s. SDB asked Pancham whether he shouldn't follow his guru to Bombay, and before the boy quite knew what was happening, he had been packed off. And his life had taken a 180-degree turn.
Source: R. D. Burman: The Man The Music, by Anirudha Bhattacharjee and Balaji Vittal