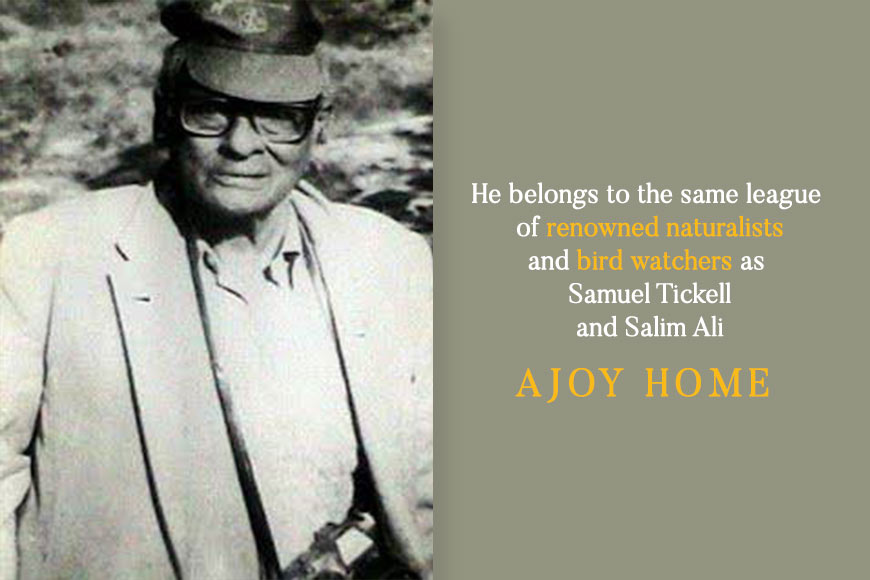 Myriad birds created a live musical rhapsody every time someone knocked at Ajoy Home's house. His house was an aviary of sorts where birds chirped merrily all day long. It was a common sight for any visitor to encounter him engrossed in his volume of Rabindranath's works while a beautiful mynah or sparrow sprinted nearby, pecking on an empty teacup or some insect. This was Ajoy Home, the 'Birdman of Bengal,' whose entire universe revolved around Rabindranath Tagore and birds.
Most contemporary Bengalis are not familiar with his name, but he was a pioneer ornithologist and environmentalist who, for the first time, made Bengalis perceive the symbiotic nature we share with our environment. He was an ornithologist and naturalist and author of seminal texts on birds of Bengal. In a lifetime spanning pre-Independence India to the ending of the last century, he had been active in literary, cultural, environmental and intellectual circles. However, he has been wiped off public memory. He belongs to the same league of renowned naturalists and bird watchers as Major James Franklin, Samuel Tickell, Allan Octavian Hume and later Salim Ali.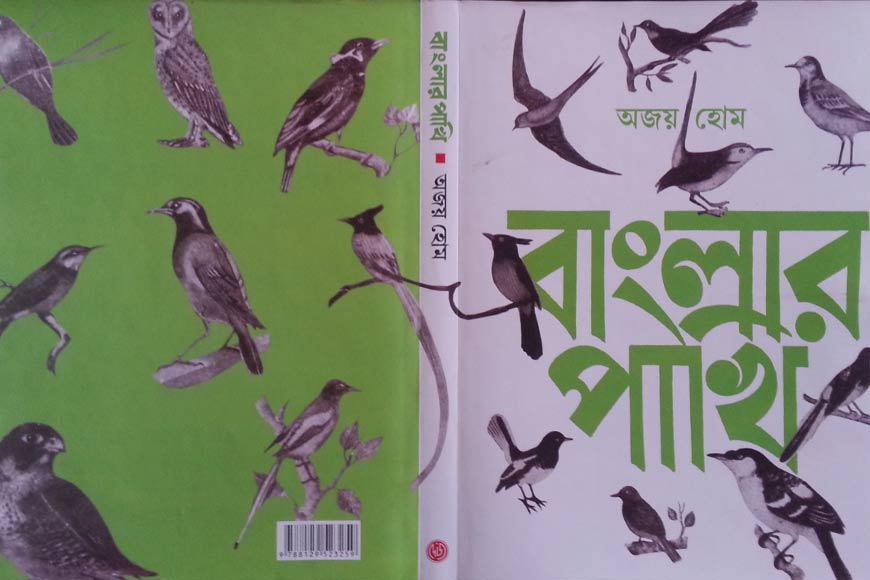 Banglar Pakhi by Home
The Brahmo family of Ajoy Home originally hailed from Mymensingha, who later settled in Calcutta. His father Gagan Chandra Home was a Brahmo reformer and a teacher at City School. He also worked as assistant editor of Sanjibani a magazine of that era brought out by Krishna Kumar Mitra. His mother Basantabala, was an ardent lover of birds and animals.
Home was born in Kolkata on 2 May 1913, the year Rabindranath Tagore was awarded the Nobel Prize in Literature. Ajoy was the sixth of his seven siblings, one of who died very early. His eldest brother was Amal Chandra Home, the legendary editor of Calcutta Municipal Gazette. From a very early age, Home loved the greenery and was curious about birds and insects and animals. On his 10th birthday, Dr Sundarimohon Das' wife, Hemangini Devi presented him with a Mynah which triggered his life-long passion with birds. Apart from writing, editing, and publishing, Ajoy Home took a keen interest in varied fields such as hunting (prior to transformation as a wild life activist), cricket, wildlife photography, philately , literature, science fiction, scientific writing in Bengali, film studies, bridge etc. He developed the 'Home's three-stage formula' while playing bridge, a hobby which took him to tournaments all over the country.
He was very fond of Rabindrasangeet and cooking was his other favourite hobby. Krishna Chandra Dey's brother, Pravas Dey (Manna De's uncle) was Home's close friend and the duo started a music school named 'Ektara.' In 1947, he married Suparna (Buri), daughter of Dr Binod Behari and Lilamoyee Roy and granddaughter of well-known Brahmo scholar, Sitanath Tattabhusan. Although fluent in several languages, Home wrote mainly in Bengali, motivated by a desire to write for the Bengalis who were so far hamstrung by the scarcity of quality books on ornithology written in Bengali.

His books were compiled from information collected during four decades of extensive travel and exploration in the wilderness of East India, including the hills and forests of undivided Assam and Sundarbans. Dr Prasanta Chandra Mahalanobis, founder of Indian Statistical Institute (ISI) in Kolkata, requested him to take charge of the vast ISI library and Home agreed to the proposal gladly. He worked as Chief Librarian of the institute till his superannuation.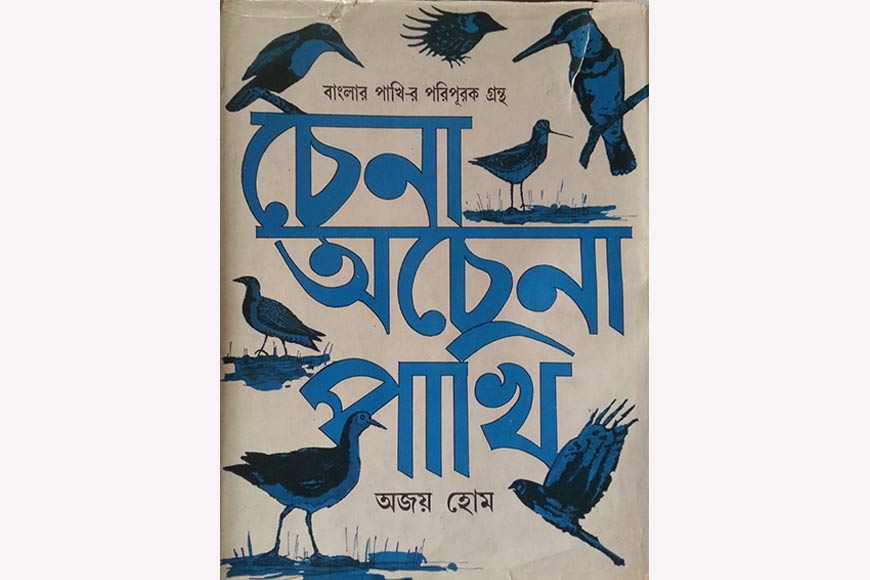 Chena Achena Pakhi
Home was the author of several texts on Ornithology like Banglar Pakhi (Birds of Bengal, with its cover designed by Satyajit Ray, Chena Achena Pakhi (Birds, familiar and unfamiliar ones) that won him a posthumous Rabindra Puroshkar in 1996. His other works include Bichitra Jeeb - jontu (A plethora of animals), the sci-fi tale, Moron Ghum (The Deathly Sleep) etc. He wrote for several Indian wildlife journals, and also contributed regularly to several magazines, including Sandesh, Desh, Kishore Jnan-bijnan (a science magazine for the young), Mahanagar, Aajkaal and others.
Home was a founder-member of Prakriti Samsad, a nature study group in West Bengal and was a promoter of environmental awareness, wildlife conservation and birdwatcher groups. He edited Prakriti Gyan (erstwhile Prakriti, founded by Dr. Satya Charan Laha), a Bengali magazine on nature.
Home presided over the Children's book chapter of Sara Bangla Sahitya Mela (All Bengal Literary Festival) in 1965 and 1969. His endeavor was highly praised by Premendra Mitra in his presidential address. He was honoured by 'The Science Association of Bengal' in 1987.