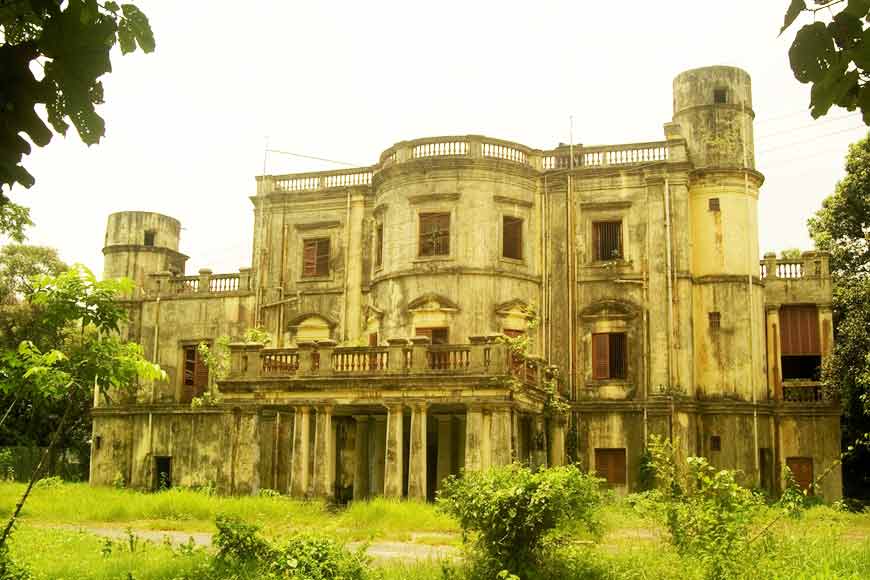 WGood news for plant lovers and botanists. The 230-year-old dilapidated Roxburgh Building and the herbarium that once upon a time boasted of the richest collection of plant specimens anywhere, is all set to get a face lift and restoration. This area at the Indian Botanical Gardens of Shibpur was abandoned in the 1970s. There was indeed an urgent need to put this heritage building functioning again, but lack of funds always stalled any proposal that came.
Where exactly is this plant treasure hub? When Colonel Robert Kid in 1787 started the famous botanical gardens in Shibpur, William Roxburgh was appointed as the first garden superintendent between 1793-1814. The building was thus named after him and constructed around 1794. In the beginning this sprawling building acted as a residence for Roxburgh, but he constructed a plant house and a library to carry on pioneering work in plant studies from here. His famous book "Flora Indica" was once considered as the bible for botanists and researchers interested in Indian flora.
Roxburgh House, the residence and workplace of William Roxburgh, second curator of #Calcutta's #BotanicalGardens & a groundbreaking researcher in modern #botany, lay in shambles, 5 years on after a conservation project supposed to have started. It needs urgent repurposing. pic.twitter.com/6PQhPi4uJT

— Tathagata Neogi (He/Him/Dr) (@ArchaeoNomad) July 22, 2021
Kyd himself was interested in horticulture and had a private garden in Shalimar near Howrah. He proposed the idea of a botanical garden to the then Governor General Sir John Macpherson, who passed on the idea to the Court of Directors of the East India Company. The prime reason for developing the garden was to find alternate sources of food to prevent famines and to identify plants that might be commercially useful. The plan was approved on 31st July 1787 and Kyd was made an honorary Superintendent. Kyd was so attached to the garden that he even requested in his will to be buried in the botanical garden that he founded. That was however not followed and he was buried at the South Park Street cemetery.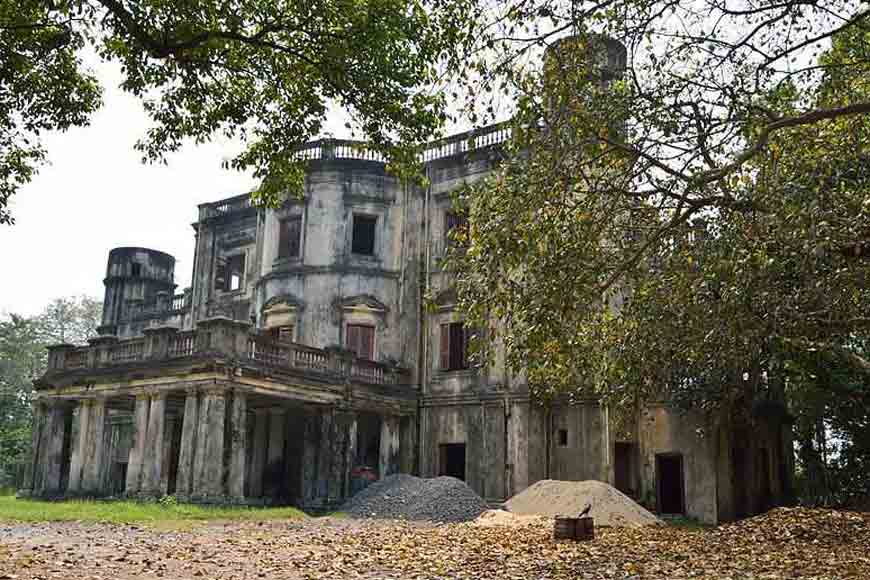 The East India Company and the British had a big role to play in the development of botanical gardens in India. They even recruited many botanists and surveyors to report and record the Indian flora. One such botanist hired for the purpose was William Roxburgh. Born on June 29, 1751, he joined Edinburgh University under Dr Alexender Monro. He later became the student of Dr. John Hope, Professor of Botany and "Materia-medica." John Hope was the curator of the Edinburgh Botanical Garden as well as an experimental physiologist. Roxburgh initially came to India as an assistant surgeon hired by the East India Company's Madras General Hospital. While in Chennai he turned his attention to Botany. In 1789 he was appointed as natural historian of East India Company.

When he was appointed the superintendent of the Botanical Garden of Shibpur, he took keen interest in introducing many new plant species to India and exchanged many species with his London counterparts. His voluminous work, "Flora Indica" was published after his death. Roxburgh left for England from Kolkata in 1813 at the age of 62 spending some 37 years in India. He died at Edinburgh in 1815. His immense contribution to the study of Indian botany makes many call him the Father of Indian Botany. He was also interested in meteorological impacts on droughts and famine, and therefore, recommended for food, tree plantation in the countryside and in public land. His vision for a green tomorrow that he set more than 2 centuries ago made him a visionary indeed.
To restore this 230-year-old building, Roxburgh International Trust (RIT), a charitable organisation, is driving the new initiative to restore the building. Consultant firms Simpson and Brown Architects of Edinburgh and Alleya and Associates of Calcutta are partnering the project. A memorandum of understanding has been signed with the Botanical Survey of India, which owns the garden in Shibpur and its historic buildings, for the restoration and adaptive reuse of Roxburgh House and other important structures in the compound. The project has been named as 'Roxburgh International Hub Project.' The project aims at restoring and rehabilitating the heritage buildings as the core of a reinvigorated public engagement programme. The project also proposes to start a ferry service across the river Hooghly to link the Botanical Garden with Calcutta. Roxburgh House is situated on the western bank of the river. Visitor and leisure facilities will be added to the rehabilitated heritage buildings and pavilions created where seminars and study will be held on issues like climate change.
The funds are being raised as partnerships with World Monument Fund and Commonwealth Heritage Forum, particularly for seed funding and more funding is expected to come from the expat population who have strong links to the garden and Calcutta, along with those who will contribute to the cause of climate change. Hopefully, the Roxburgh House will get back its lost glory.
Source:
The Bengal Obituary, W. Thacker & Co.
Annals of Royal Botanic Garden, Calcutta, George King