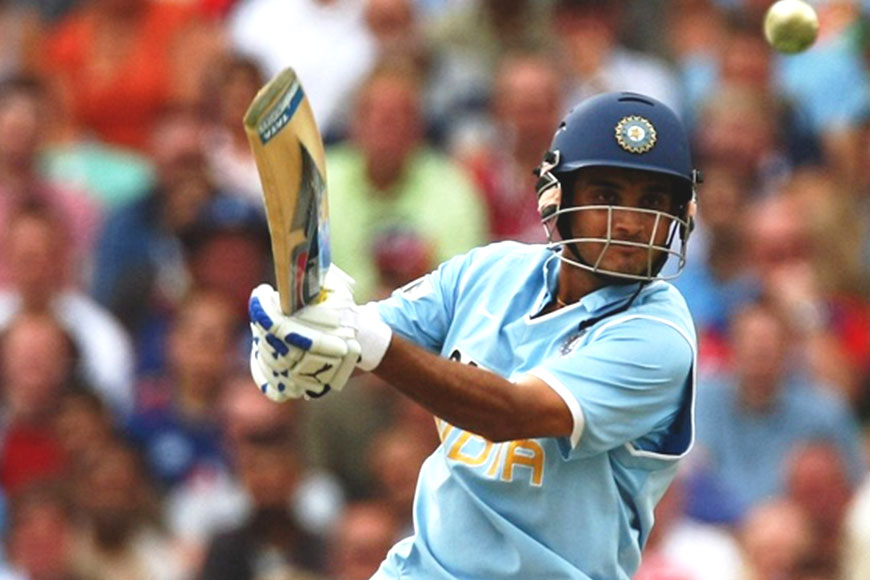 Sourav Ganguly - Maharaja of Indian Cricket
Sourav Ganguly. Bengal's 'Dada'. You may idolize his 'Dada-giri' or disapprove of his brash arrogance, yet Sourav Ganguly remains the pride of Bengal -- an icon that you can never remain indifferent to. Not when you are a Bengali. Popular novelist Mani Shankar Mukherjee aka Shankar once said, "We Bengalis are a depressed people today. Our talent reserve has gone dry and so our demand for icons exceeds that of any other people." It is so true. Nowhere will you find hero worship taken to fantastic heights as in Bengal.
But times have changed. Bengal, once the political bastion of power and the epicenter of cultural heritage, has dissipated into insignificance. Most of the iconic public figures have left, the stage with too many vacant pedestals to be filled. Bengalis had waited long for a test cricketer from the state. Most ardently believed in the cricketing conspiracy theory wherein they maintained that talented Bengali cricketers including, Kartick Bose, Sambaran Banerjee and Gopal Bose were denied to don the Test cap by national selectors.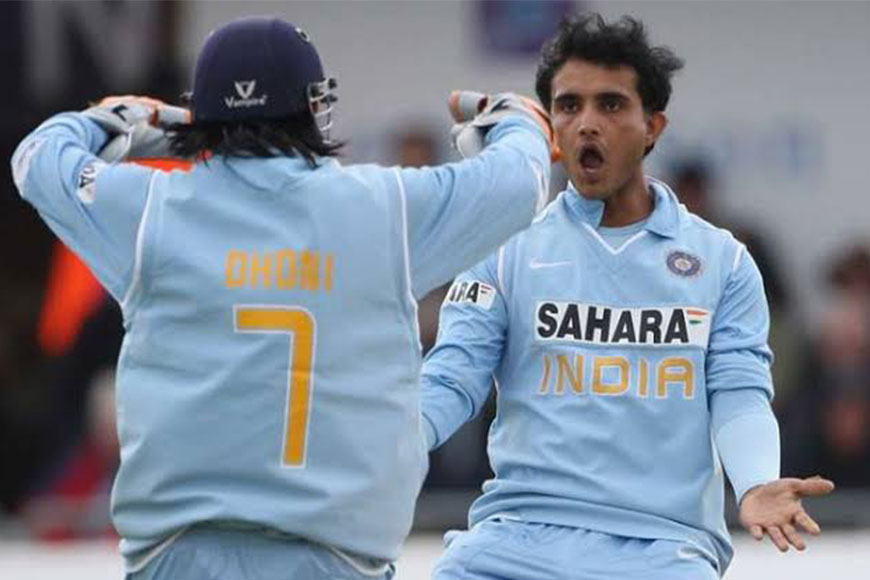 Sourav Ganguly with his hallmark onfield excitement
And then Ganguly appeared on the cricketing scene. He proved "Cricketers from Bengal can also play cricket."
Ganguly was always the one who stole the limelight with his approach and his aggressive on-field behaviour. That seemed to rub off on the others from the generation of 2000s. People were triumphant to witness Ganguly who made Steve Waugh wait for a toss, sending his fans on a tizzy. He was the man who scandalised Lord's by taking off his jersey to reveal his bare torso in the Lord's pavilion voicing his ecstasy; he was the man whose tussle with Greg Chappell was the most talked-about aspect of Indian cricket in the mid-2000s; he led India to their first World Cup final in two decades and yet won just one tournament during his tenure; he led India to a Test win in Australia after 23 years and to a home series defeat against them for the first time in 35 years.

Ganguly aka 'Maharaj', who represented India in 113 Tests and 311 one-day internationals finally called it quits and hung his boots in 2008 after playing his last Test against Australia at home. Post retirement, Ganguly continued to play cricket for his state team, Bengal and also signed up with Kolkata Knight Riders in 2008 for the Indian T20 League. He represented the franchise till 2010 and then gradually changed track and became a commentator and also served as a member of the Cricket Advisory Committee. From 2015 to October 2019 he was the President of the Cricket association of Bengal (CAB). In October 2019 he became President of the Board of Control for Cricket in India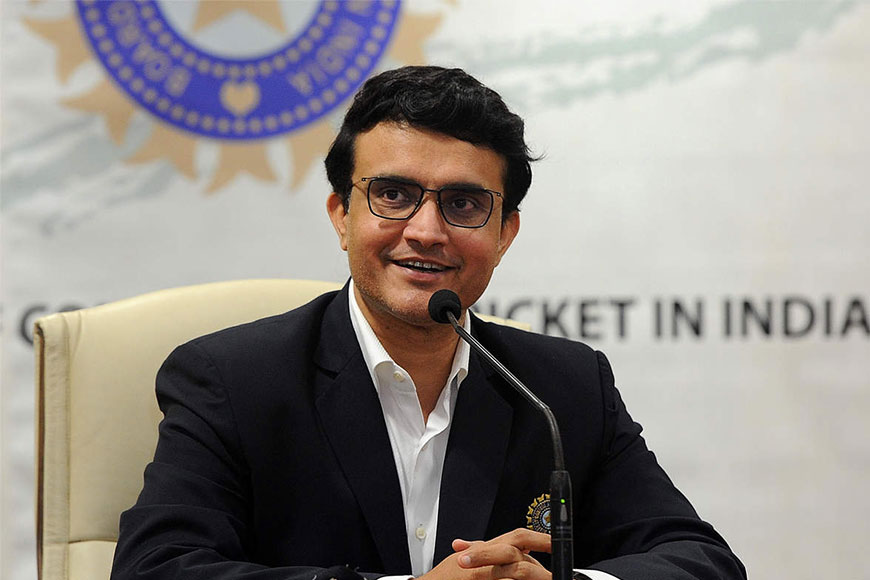 Sourav Ganguly as BCCI president
Ganguly's tenure as BCCI chief has its ups and downs but he will be remembered for introducing the Pink-ball Test in India that marked a new beginning in cricket. With Olympic athletes, cricket's major stars, politicians and state heads coming to a packed Eden Gardens to watch the day and night match, it was like a carnival. With the nation-wide lockdown in place, sports has been hugely affected due to the Covid-19 menace. Ganguly had to take many harsh decisions as he sits on that thorny chair. But he is a confident man who knows his Ps and Qs well. He does his homework diligently before taking each step. So, his fans wait to see the 'Royal Bengal Tiger' roar once again and put Indian cricket right on top of all cricket playing nations.