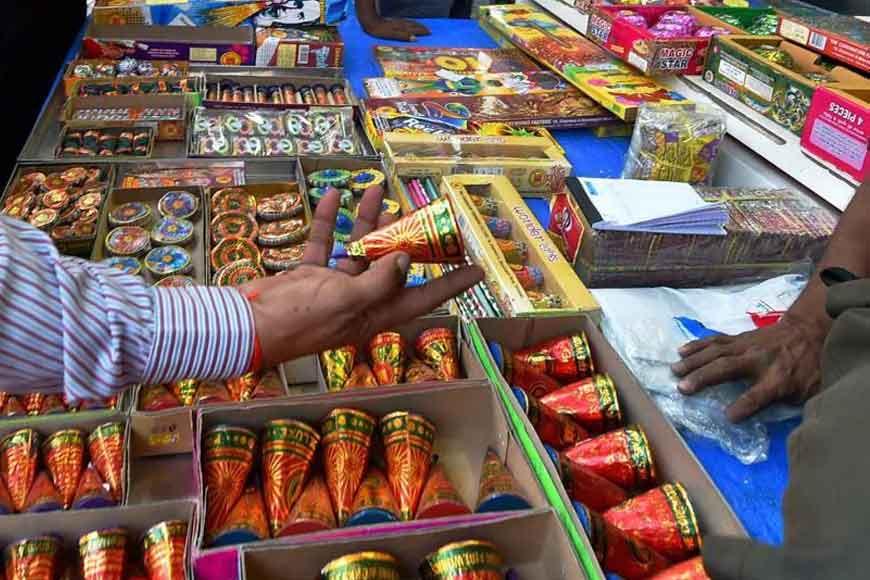 In 2021, the dissension between firecracker manufacturers and environmentalists in West Bengal led them to knock at the door of the Calcutta High Court. The High Court ordered a total ban on the sale, use, and purchase of all types of firecrackers in the state. The manufacturers then appealed to the apex court that set aside a total ban on crackers by the Calcutta High Court saying, "There cannot be a complete ban of firecrackers. Strengthen the mechanism to stop misuse," and ruled in favour of green crackers - firecrackers made using relatively less-polluting materials during the festive season.
Prior to the ruling, for many decades now (and continuing), numerous illegal firecracker factories have been mushrooming in the state, especially in rural areas. These illegal factories have been operating from residential homes and the owners/manufacturers have been hoodwinking the administration and literally playing with fire. They neither have the required permission or licenses to manufacture firecrackers, trained chemists to supervise the production nor adequate fire-fighting equipment in case of an emergency.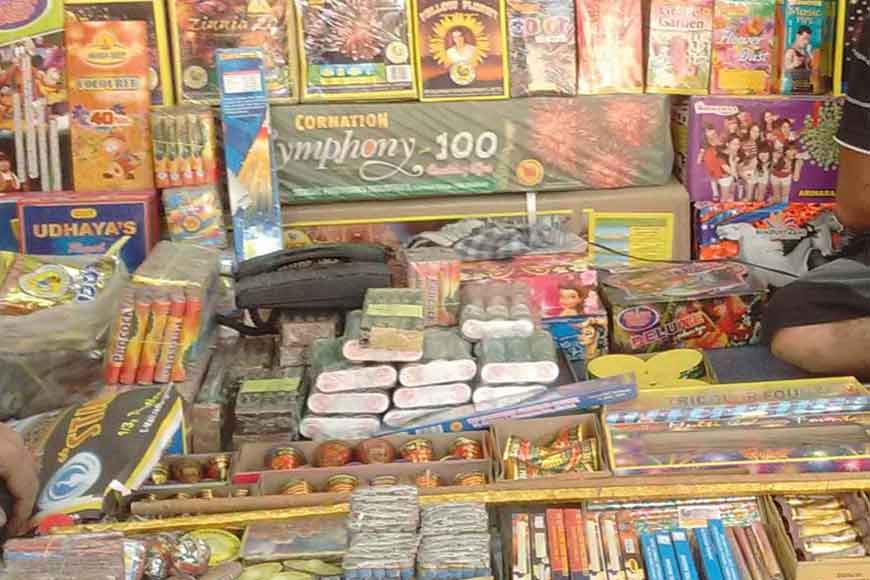 Illegal firecracker manufacturing units have been a cause of major concern for a long time and environmentalists, child rights activists, and other NGOs have been crying hoarse about practically sitting atop an active volcano as it were, but there were no takers to listen to their pleas. However, the situation changed and shook the administration out of complacency following the recent series of accidents where at least 20 people died in three back-to-back incidents of blasts and a devastating fire at a warehouse in the state. The explosion at Egra in East Midnapore district on May 16 claimed 12 lives, including that of the prime accused, while three members of a family succumbed in Budge Budge in South 24 Parganas within a week of the Egra incident. There was another blast at Dubrajpur in Birbhum district the same day where, fortunately, no casualties were reported. A fire at a carbide warehouse in Malda district followed where two victims died.
Consequent to successive explosions and fire incidents at illegal fire-cracker factories and warehouses claiming around 20 lives, the West Bengal government decided on a two-prong strategy to stop these illegal operations. Immediately after the series of incidents, the state police were set on high alert and raids were carried out across the state to bust these factories. The Additional Director General (Law & Order) also issued an order for the SPs and in-charges of all police stations in this regard. Raids were carried out in different places mainly in the border district of Nadia and North and South 24 Parganas and huge quantities of explosives and banned firecrackers were seized. Nearly 34,000 kg of explosives were seized and at least 100 people were arrested for their alleged involvement in running illegal manufacturing factories. The police have lodged a total of 132 cases so far for the seizures.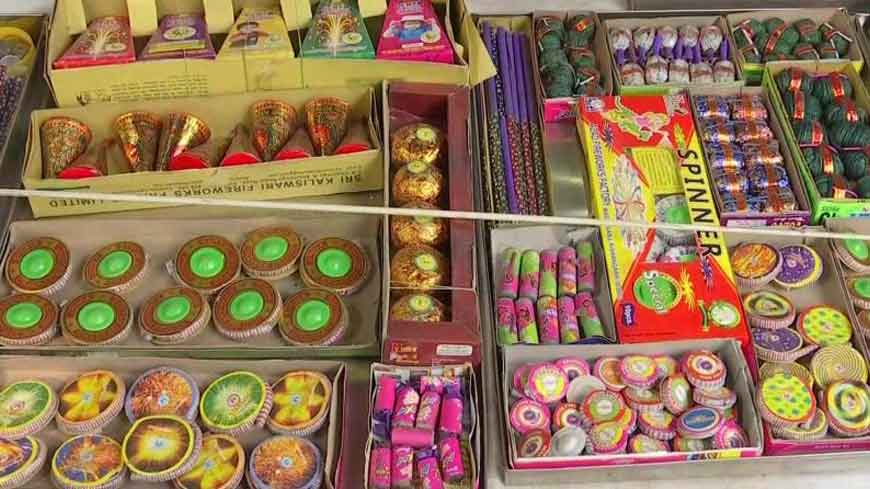 Meanwhile, the state government decided to close down the firecracker bazaar at Haral in the Baruipur area of South 24 Parganas, and all the traders were asked to deposit all raw materials they had in their possession with the local police station as a precaution. Hon'ble Chief Minister Mamata Banerjee formed a committee headed by Chief Secretary HK Dwivedi to decide on setting up clusters for the manufacturing of green firecrackers. She also held a meeting with traders from Haral at the state secretariat in this regard. On several occasions when she met the families of the deceased as well as during her meeting with the manufacturers, Ms. Banerjee made it very clear that while the administration wants to shut down these illegal units, it also wants to ensure the workers don't lose their livelihood and encouraged all manufacturers to resort to safety measures and go through proper channel for obtaining required permits before launching production. Her appeal had an immediate effect and now, finally, the first batch of 20 green firecracker manufacturers in the state have received all necessary clearances and are all set to produce green firecrackers. To manufacture green crackers, clearances are required from both Central and state agencies and these include the Petroleum Explosive Safety Organization (PESO), Bengal Fire Brigade, the West Bengal Pollution Control Board, and the National Environmental Engineering and Research Institute (NEERI). The state government has facilitated the entire process through a single-window licence system where all agencies are working in tandem to ensure a seamless transition to green fireworks.

A large number of fireworks manufacturers welcomed the government's proactive gesture and applied for licenses. However, most of the applications had to be rejected after scrutiny due to incomplete or erroneous documentation. Some of the applicants lacked adequate space for storing combustible materials and hence their plea was not entertained.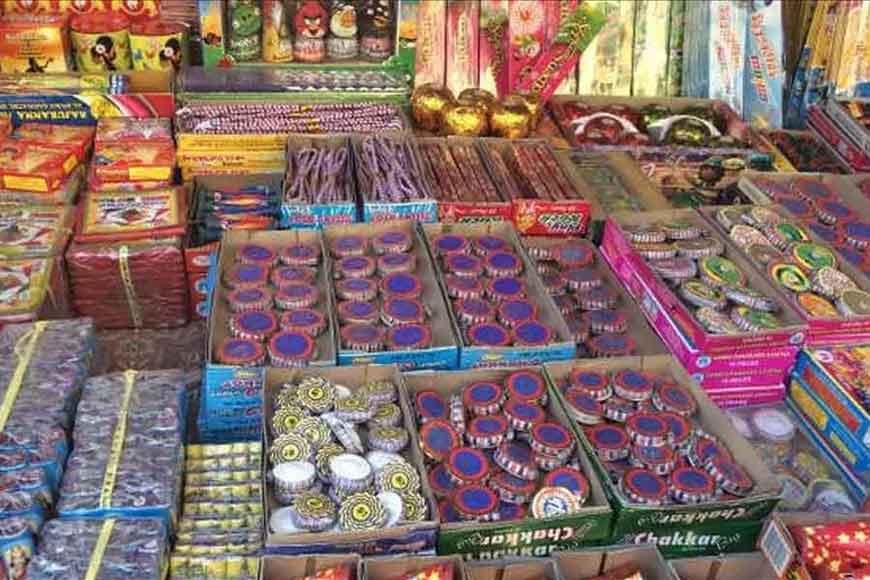 This entire procedure has been possible and operational because the committee had concentrated on migrating illegal firecracker units into legal hubs keeping in mind those involved in the manufacture and trade do not lose their livelihood. The committee is also vigilant to ensure that the production units are set away from residential areas. Different government agencies are working together to finalize logistics like land, design and safety measures for setting up a green cracker cluster.