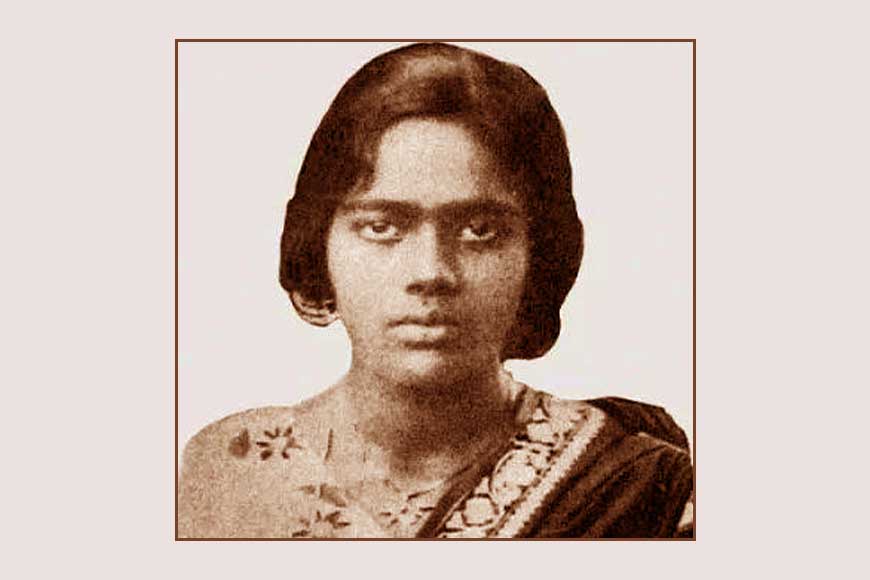 We often hear the heroic stories of revolutionaries who have given their lives for the independence of our motherland. The huge number of people who had taken part in the freedom struggle and so many lost their loved ones, all for the sake of a peaceful future. Among these heroes are also the ones who remain unsung or even unknown. One such hero was Pritilata Waddedar. Yes, a woman in the eighteenth century, a time when women were not encouraged much to take part in the dealings of the outside world. A woman, who was considered not at par with the men, was part of the core revolutionary struggle, just like an active soldier.
Pritilata Waddedar was born in 1911. Since childhood, she had an interest in the revolutionary struggle. She was good at academics and used to read a lot of books. As a meritorious student at the Dr. Khastgir Girl's School of Chittagong, she passed the matriculation examination in the first division in 1927. She continued her education at Eden College, Dhaka, and in 1929, she passed the Intermediate examinations securing a first place among all the candidates from Dhaka Board. Two years later, Pritilata graduated in Philosophy with distinction from Bethune College of Kolkata. Pritilata was the teacher's favourite and was especially very close to her history teacher, Ushadi. Ushadi read a book about "Rani Lakshmibai of Jhansi", this book was the first landmark that influenced her as well as her friend, Kalpana Dutta. The dream of becoming a scientist was at once replaced with being a revolutionary and working for the nation's freedom. When she was born, her family was worried about her skin colour as she was not fair. Her mother however believed her child, even though not "fair", will one day make them proud. Little did they know then that the future was foretold.
On 13th December 1923, in Chittagong's Tiger Pass, some members of Masterda Surya Sen's revolutionary party looted 17,000 rupees, which was intended to be given to the government employees as their salary. After that, within a few days, Surya Sen and Ambika Chakraborty were arrested in a police ambush at the secret hideout of the revolutionaries. A case of railway robbery was brought against them. The year after this incident, an emergency law called the Bengal Ordinance was passed and revolutionaries were arrested without reason. The publications of revolutionaries were confiscated. Among all this chaos, one day, Purnendu Dastidar, one of Pritilata's brothers, came to their residence and kept some confiscated books and documents with Pritilata. Out of curiosity, she read books called, "Bagha Jatin", "Desh Kotha", "Khudiram", and "Kanailal". When she read these books, she was just a 10th grader, and since then she started thinking about participating in the work of the country.
After a few days when Purnendu Dastidar once again visited, Pritilata told him about her wish. She told him that she wanted to be one of the revolutionaries, but till then no woman was accepted to join the Indian Revolutionary Army (IRA). Hence, she was also not allowed to join. She felt dejected and thought, "it is my country too, so why can I not work for the country?"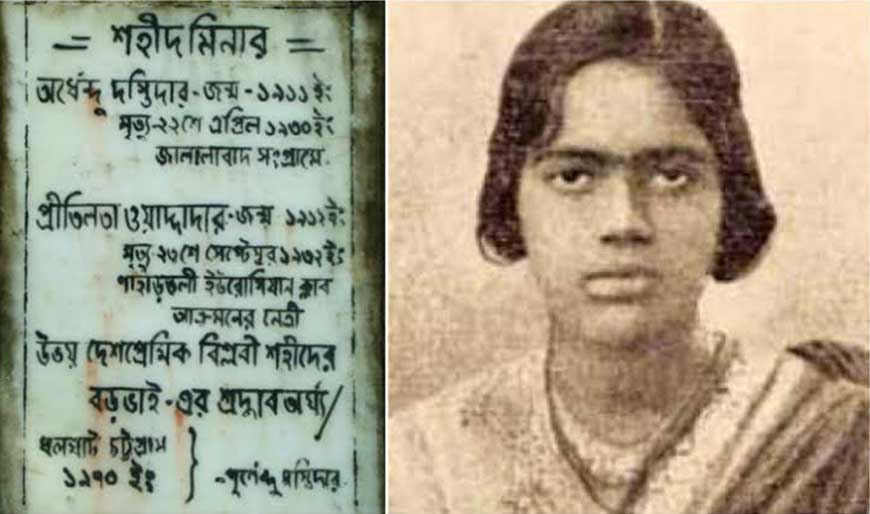 After she passed matriculation with letter marks, it opened the door for her to join the revolutionary party. There was a revolutionary party called 'Sri Sangh' in Dhaka at that time. And there was a women's branch of Sri Sangh called 'Deepali Sangh'. The leader of this branch was MA Leela Nag of Dhaka University. The 'Deepali Sangh' was originally a secret women's revolutionary organization under the leadership of Sri Sangh. Her strong spirit and love for the country while studying at Eden prompted one of her teachers to join the Deepali Sangh and gave her a membership form when she went home for summer vacation.
Pritilata went home and showed the form to her revolutionary brother, who then contacted Surya Sen. By that time, the leaders who were detained without trial under the Bengal Ordinance were returning free one by one. After seeing the form of Deepali Sangh, Surya Sen secretly inducted Pritilata into the party and made her aware of the consequences and the regulations as well. She returned to Dhaka, Pritilata joined the Deepali Sangh and started training sessions in stick fighting and other such activities. She also wrote that she endeavoured to make herself a worthy comrade of the Great Masterda.
In 1929 Pritilata went to study at Bethune College in Calcutta with a scholarship after securing first rank among girls in IA. In May of the same year, Surya Sen and his associates organized Chittagong District Congress District Conference, Youth Conference, and Student Conference. But till then they did not think of organizing any women's conferences. But with the strong interest of Pritilata's brother, Purnendu Dastidar, Surya Sen finally agreed to organize a women's conference. The conference was held under the chairmanship of Mahila Congress leader Latika Bose. Pritilata and Kalpana Dutt came from Dhaka and joined the conference. Despite her strong desire to meet Surya Sen at this conference and join the revolutionary party, Pritilata did not meet him that day. While she was studying at Bethune College, she became aware of one of the revolutionaries, Ramakrishna Biswas, who was in jail as a convict. Pritilata was keen to meet him, but it was risky to directly meet someone in jail, so she met him under the guise of his distant sister Arati. After that as long as Ramakrishna was alive, Pritilata used to often visit him.

They talked on varied topics, she got to know about the adventures of Ramakrishna's life. The more she listened, the more she respected the man. Soon, the respect turned into love even without her realization. On the other hand, Ramakrishna was also fond of her, Pritilata differed from contemporary women, she was strong and patriotic. Both were aware that there was no happy ending to this love. They knew their destiny and the hurdles, hence they accepted each other's love silently. On the days of meeting with Ramakrishna, Pritilata, and Kalpana Dutt sneaked bomb shells several times on their way back to Chittagong from Calcutta and delivered them to the revolutionaries of Chittagong. She also made a bomb with everyone. Masterda forbade her many times as the work was dangerous, but Pritilata did not listen to the ban. "If they can do it, I can do it," she said. She had given whatever small amount of jewellery she had to the revolutionaries to buy gun cotton.
Even though she was a part of the revolutionary army, the British were not aware of her identity. Savitri Devi's house at Dhlaghat was one of the secret hideouts of the revolutionaries, it was known as 'Savitri Masi's house' to the revolutionaries. The revolutionary workers used to sit here and discuss among themselves, write, study, etc. Soon the police got information about this hideout and sent their troops to destroy the house. Before its destruction, the police had searched the house for evidence and there found a picture of Pritilata Waddedar. Due to this, Masterda asked Pritilata to go into hiding along with Vireshwar Roy and Monilal Dutta.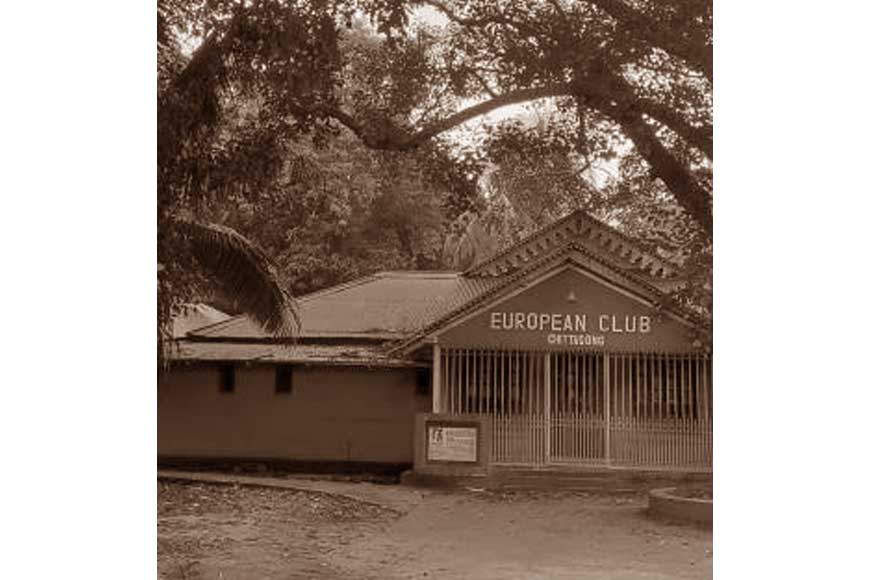 In the north of Chittagong city, there was the European Club, the pleasure center of the British. In 1930 there was a plan to attack this club but it was not done. But after about two years that plan was implemented. That club in Pahartali was always under police guard. No one was allowed to enter except English men and women. A sign outside the club read in English- "No entry to dogs and Indians." The revolutionaries had tried to attack that club but had failed. Masterda decided to send a new team, and a girl would be the leader of that team. And that girl was Pritilata Waddedar. Masterda informed Pritilata that she was the leader of the attack on the European Club at Pahartali on the night of 24 September 1932. There was a storm of excitement in Pritilata's mind. Many a time in the past she wished to be part of such an expedition. Finally, she had got the opportunity, but lacked experience in armed operations. She was devoted to her ideals and was ready to sacrifice her life for the country. A few days before the main attack, Pritilata and her companions were trained in weapons at Kattali's seashore. Then the long-awaited day came. Pritilata had mentally prepared herself to participate in this attack.
The help of a club cook was noteworthy. The cook was a victim of repeated insults and willingly wanted to help the revolutionaries. The troops took their predetermined position and started the operation on the signal of the cook. The police who were on guard outside the club fled when the attack took place. The revolutionaries injured several people by shooting bullets and throwing bombs. The wounded Englishmen inside also fled. After a short time when everything was done properly, Pritilata started on her way back with her team. According to the rules, the leader is supposed to lead the troops and after the attack, the leader is supposed to be behind the troop. There was a drain next to the return road. An Englishman who had escaped from the club during the attack was hiding in that drain. Since the attack on the Chittagong armoury, the British residents always kept some kind of weapon with them. The Englishman who was hiding in the drain also had a revolver. Lying in the canal, he saw a revolutionary walking very close and fired from his revolver. The bullet hit Pritilata's chest and she immediately fell to the ground. At that very moment, she decided on her last duty.
She had potassium cyanide with her. Revolutionaries had it usually so that if they got caught by the police and see no option of defending themselves, they were supposed to consume the potassium cyanide and sacrifice themselves so that no information could be squeezed out of them by torturing them. Pritilata saw no escape at that moment and poured the potassium cyanide into her mouth. And within a few moments, one of the heroes of India was dead.
After this incident, the account of this operation published in the Calcutta English weekly Englishman said that about 53 English soldiers were killed. Pritilata's unparalleled bravery was also praised in the magazine. She was an icon and not only a fighter but an unsung feminist as well.