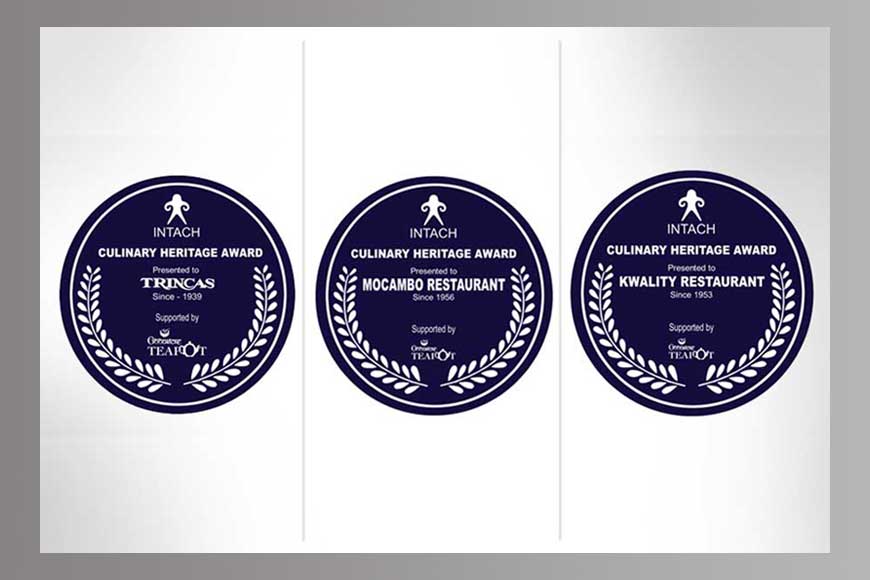 Three iconic restaurants on Park Street — Mocambo, Trincas and Kwality received a heritage tag from the prestigious INTACH (Indian Trust for Art and Cultural Heritage). The heritage tag is a plaque that will adorn their entrances, and it signifies that these places have existed for more than six decades. According to INTACH, 15 restaurants were shortlisted for the honour, but the formal handing over of the plaques was deferred due to the pandemic. These places are not only known for their scrumptious food but also the wholesome experience that they offer to the patrons and they are laced with the emotion called 'Calcutta' since decades.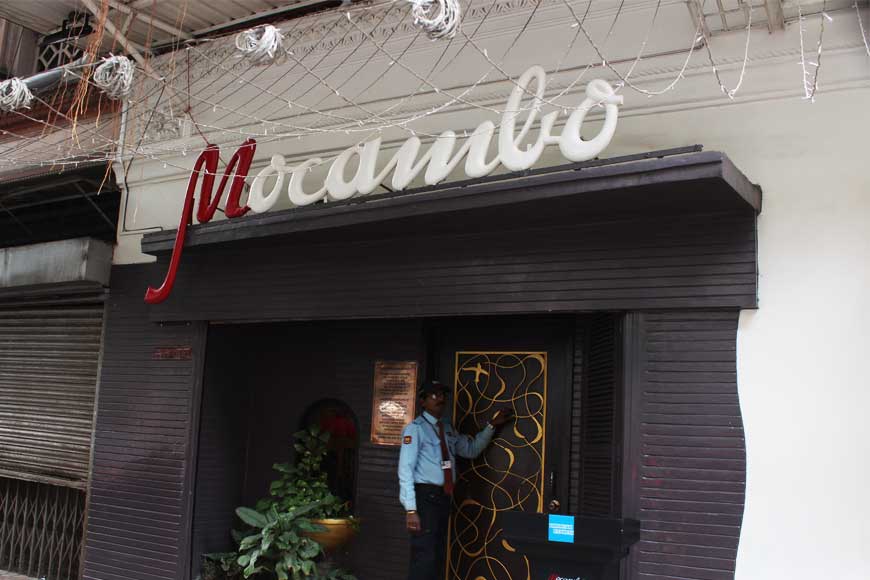 Mocambo was set up by legendary hotelier 'Baba Kothari' in 1956 after he migrated from Lahore, while Trincas came up during the British era. Interestingly, Baba Kothari came from a very different background – he was managing director and editor of a newspaper called the 'Sindh Observer' and his decision to step into restaurant business was influenced by his partnership with one of the great chefs of those days, an Italian gentleman named Prandhi. Nitin Kothari runs Mocambo remembering that legacy of Baba Kothari and has made it a point to honour the contributions of the Italian chef in the restaurant's menu that speaks of how the chef had experimented with ingredients available in the post-Partition, post-Independence Calcutta.

Italian and Continental delights grace Mocambo menu even today. The strong Italian influence is still palpable in their multiple Sizzlers, Devilled Crabs, Prawn Cocktail or Garlic Toast with Chateaubriand steak (beef), Singapore pork chops and Lobster Thermidor. The Mixed grill a la Mocambo and the Beckty Bell Meunierea along with Angels on Horse Back (sausage wrapped in bacon) are for the more adventurous ones. The contributions of Prandhi takes their menu to an amalgamation of Italian, French, Russian, Austrian and German cuisine with Indian ingredients.
While Kwality was established in 1952 by Premnath Gai and is known for its Indian-continental cuisine. The must-try dishes at this seven decades-old restaurant include Chicken Bharta, Tomato Fish, Grilled Fish, and Tutti Frutti Sundae. Way back in 1920, two Swiss gentlemen decided to open a couple of tearooms on Park Street. Thus, started Flury's and Trincas. Much later in 1959, after the British had long gone, two friends working at the Oberoi Grand Hotel, Om Prakash Puri and Ellis Joshua took over the reins of Trincas. The tearoom was revamped to a proper restaurant. A stage was set up in a corner for live bands in 1961 and till today live music is played. In the early days, there were regular jamming sessions during Sunday afternoons, high tea and fashion shows for ladies on Tuesday.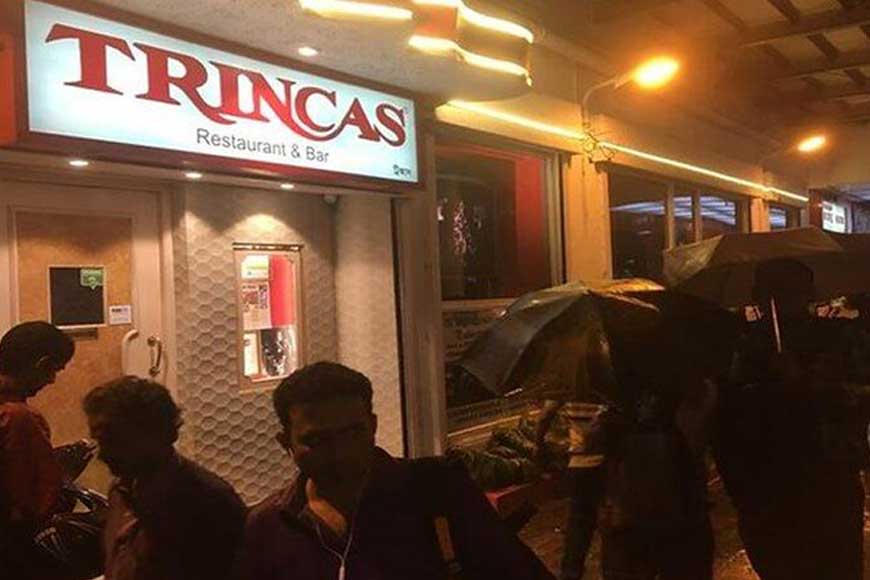 Trincas also brought about a revolution on the musical scene. Joshua would always look out for new talents to bring in a new flavour. Like he saw Usha Uthup performing in Mysore and convinced her to come down to Kolkata and sing peppy numbers at Trincas. Even the band 'Trojans' was a regular. Nondon Bagchi, who began his musical career with the band known as the Chequered Tricycle, first performed here. The band introduced rock music to Park Street and performed their covers of Jimi Hendrix, Dylan and the Doors. The crowd used to mostly comprise of teenagers and Anglo-Indians who loved swinging to the dance numbers played at Trincas. Jews, Europeans, Armenians were patrons and old timers of the city still have fond memories of the place. Molly, a black beauty from Middle East used to sing at Trincas' and people would form a long queue in front of the restaurant to catch a glimpse of her.
Today, a lot has changed about Trincas. The arches and high ceiling have disappeared. White tiles have been replaced by plush carpets for easy maintenance. Instant brew has replaced the Cona Coffee apparatus. The only thing that has remained constant about the place is its inclination towards live music. Jam sessions still take place here which makes the entire city swing even though, the basic essence of Trincas has undergone a huge change. The place still strives to live up to the title of 'Mecca of Music Lovers' and exists in a corner of Park Street living in the lingering memories of its nostalgic nights.
And now with the Heritage Plaques in place these three restaurants might turn into iconic puja haunts this year.