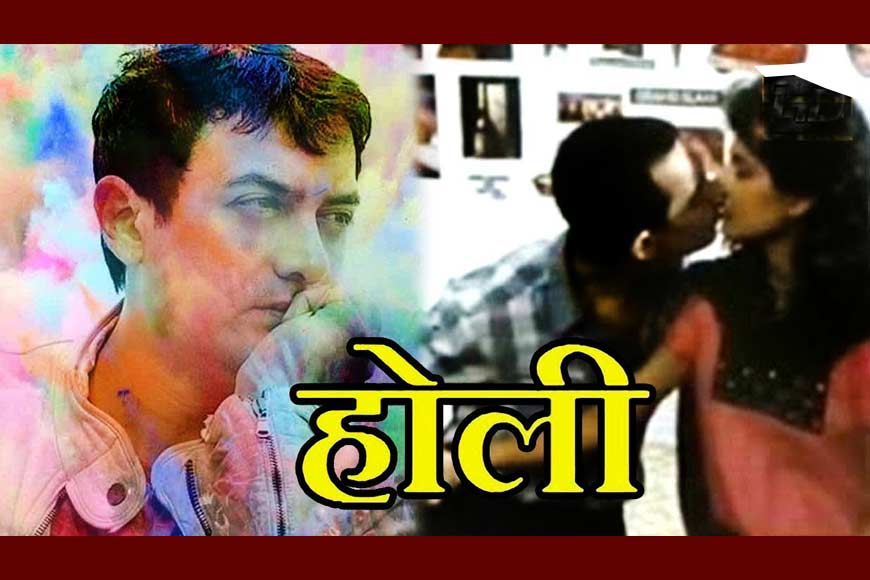 Tollywood stars Nusrat and Yash feature in director Shieladitya Moulik's new film Mastermoshai Apni Kichhu Dekhenni, scheduled to release later this month. One of the few Bengali films based on student politics in recent times, it follows in the footsteps of a handful of predecessors such as Tapan Sinha's Ekhoni (1974) and Mrinal Sen's Calcutta 71 (1972), though neither of these had direct links to college politics. Given West Bengal's long and turbulent history of student politics, this relative lack of films on the subject is certainly puzzling.
There have, of course, been indirect references to students and youth caught up in politics, particularly when it comes to such issues as jobs and employment, from Satyajit Ray to Ritwik Ghatak, but hardly any direct takes. This is all the more puzzling when one considers the profusion of Bengali literature on the subject. Perhaps the best is yet to come.
Bollywood fares marginally better on this score, though its directors have been largely unable to explore, describe, analyse and critique students' participation and involvement in politics in institutions of higher education without reference to a romantic angle, without song-and-dance numbers and so on. This is a mass-audience targeted strategy, to appease financiers who have put in the funds. But then, the aim of the concerned film becomes two-pronged - one is romance and the other is student activism and sometimes, with institutional politics woven in. That is unfortunate, given that at the ground level in real life situations, students' participation in institutional politics is today much more serious, violent, misdirected and often aimless.
Among the Bollywood standouts in the last few decades are films like Holi (1984), based on a play by Mahesh Elkunchwar, marking Ketan Mehta's debut as a director. The title stands as a metaphor for the fire that engulfs a movement triggered by a group of very angry students who wake up in their badly maintained hostel rooms to find that the college has decided not to grant a holiday on Holi, the festival of colours. Holi is a declared national holiday in India when even newspaper offices are closed. So, the students who are already angry about the lack of basic facilities like water for drinking and in toilets, turn angrier and head towards revolt.
Interestingly, most of the acting cast comprises FTII students or alumni, very young at the time. Holi, the festival that opened with a fire the previous night, turns into a Holi of fire as the rebelling students gather the college furniture at one place and set it afire, making Holi no longer the celebration it is supposed to be but a violent expression of anger.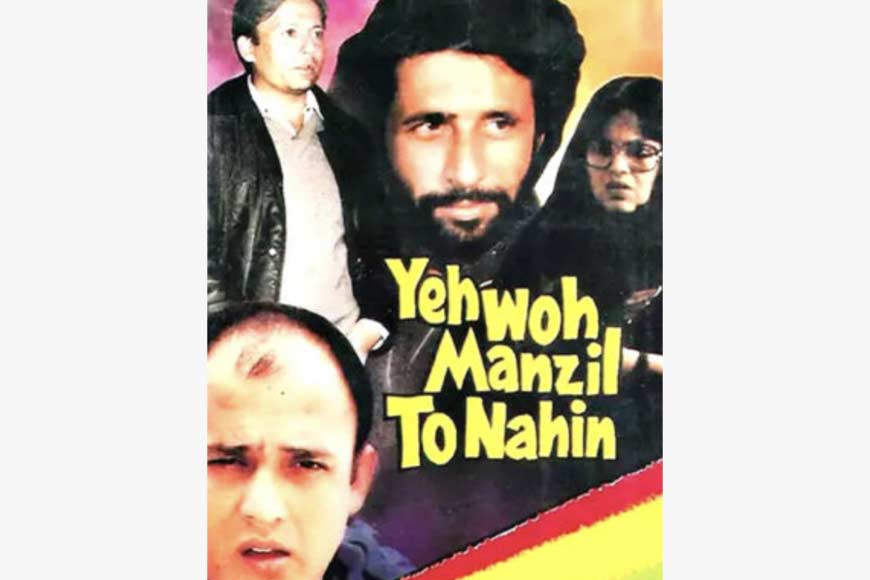 Then there is Yeh Woh Manzil To Nahin (1987), with which Sudhir Mishra, a fresh graduate from FTII, debuted as director. Though a commercial failure, the film remains important for many reasons. It is a story of student activism revisited many years later by three former students who are now old men. They travel from Bombay to their old college in Rajpur for its centenary celebrations, which leads to a confrontation among themselves with long-buried notions of betrayal. The college at present is also troubled with student activism and these two overlap in terms of time and the unrest which shows that even in Independent India, the betrayal continues.

Looking back, the film remains a collector's item because it is the only film that managed to put together three thespians like Habib Tanvir, Manhohar Singh and B.M. Shah in the same frame in the same film. It seems rather outdated against the present scenario of student unrest and activism, where activism is clearly overshadowed by violence. The changes have not happened only in the present as the characteristics of the unrest and activism show, but also in the three old men, who look back at their past with a degree of objectivity, which leads to feelings of guilt and a realisation that all their rebellion may have been for nothing.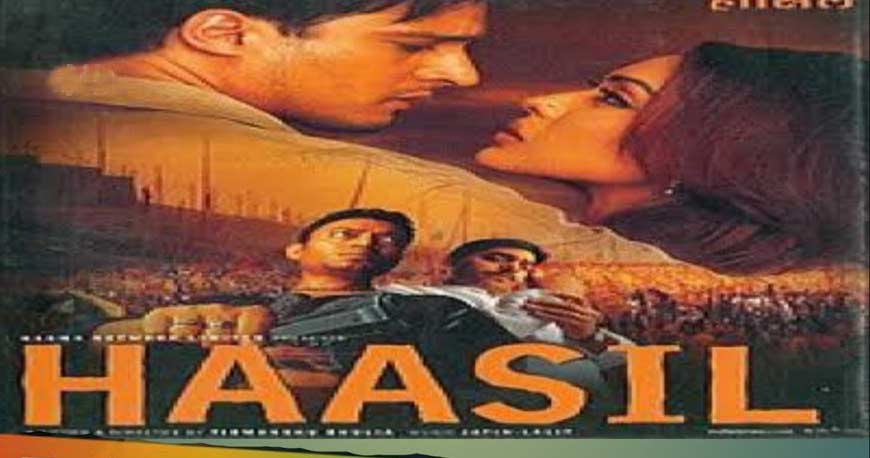 Haasil (2003), by Allahabad University alumnus Tigmanshu Dhulia, is his take on student politics in big universities, especially in pockets of Bihar, U.P., Delhi and the northern states. In hindsight, Haasil is a powerful celluloid statement on student politics in Allahabad, progressing from a romance between two college students and flaring up to involve a rivalry between two student leaders, each fiercely focussed on downing the other. One gang is headed by students' union president Gauri Shankar (Ashutosh Rana), the other by aspiring politician Ranvijay Singh (Irrfan Khan).
The love story very slowly and steadily interweaves itself into the political scenario without the protagonist realising that he is being used as a pawn in a larger game of chess by Ranvijay, who kills Gauri Shankar quite early in the film.
Student politics and activism translate into violence, and the film becomes one of the strongest expressions of what limits student politics in colleges and universities can cross when student leaders are neither leaders nor students, but power-mongers, killers and devious villains.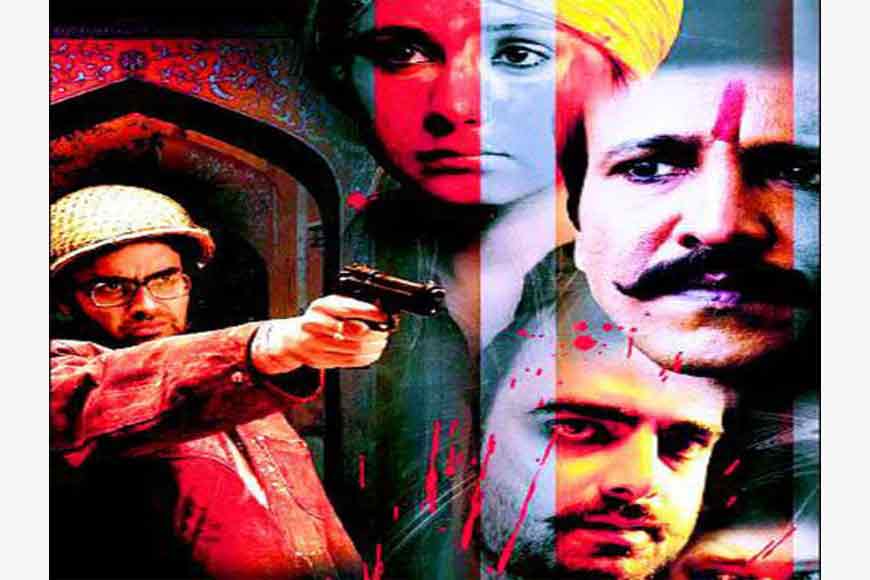 Gulaal (2009) by Anurag Kashyap delves into student politics through college elections in a fictitious town called Rajpur in Rajasthan. It turns out that the student union elections are actually manipulated and engineered to favour Dukey Banna, the powerful landlord who wants to create a separate Rajputana, and needs the elections to go in favour of his candidate so that he can pocket the funds for his movement, signalling a sacrificing of the students' movement at the altar of bigger politics.
Today, many youngsters who are not students infiltrate colleges to participate in political activities of students and create havoc. Many of them are youngsters disguised as students pushed into colleges by leading political parties to gain control over the college's administrative policies, and take decisions on appointments, employments and admissions and most importantly, control the elections to student bodies which become the mouthpiece of political parties. West Bengal is certainly no stranger to this phenomenon, and one can't help but feel that herein lie the makings of a compelling cinematic plot.