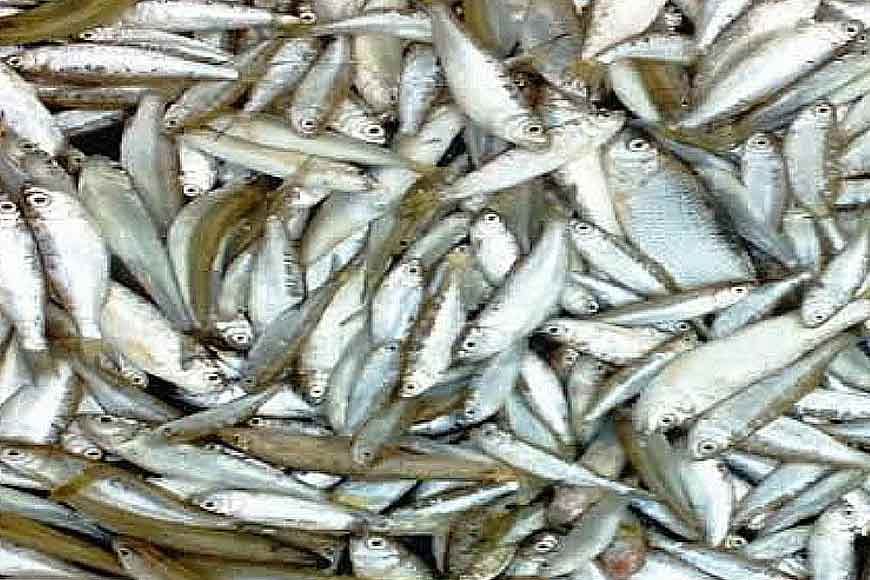 Boroli fish, also known as 'Ilish (Hilsa) of Teesta'
Bengalis and their love for fish need no introduction. Fish is not just a delicious addition to daily food but an integral part of many of the rituals and celebrations too. They are even revered, worshipped and offered to omnivore deities like Kali, Durga and even Lakshmi during the pujas. No Bengali traditional festival is complete without fishes. Be it yoghurt smeared Katla, scrambled Loitta, Tyangras in a light potato broth or Ilish (Hilsa) cooked in a thick mustard paste, fishes rule Bengali kitchens since ages.
However, most people residing in south Bengal are yet to discover the heavenly taste and flavor of 'Boroli' or Barred Boril (Barilius barila) fish, normally found in clear streams in the foothills. Ask people hailing from North Bengal, and you would hear those singing paeans about Boroli. One who has got to taste it, would vouchsafe Boroli as the finest fish, even surpassing the flavor of the bone-riddled Ilish! Jaldhaka, Kaljani, Teesta and Torsa are sub-Himalayan rivers flowing from north-west to southeast, which have fast current and are turbulent during monsoons. Water in these rivers picks up speed when it run through constricted space. This is the ideal spawning ground of Borali or Boroli fish, found in abundance in North Bengal. Gourmets insist Boroli is the best in terms of flavor and aroma and the heavenly taste of this fish procured from Teesta stream is incomparable. That' is why many food lovers fondly call it as 'Teesta's hilsa.'
Once veteran litterateur Shirshendu Mukhopadhyay, who hails from North Bengal, was asked what came to his mind when 'North Bengal' was mentioned and pat came his reply, "Why, Boroli of course." Renowned author Samaresh Majumdar also hailed from North Bengal and was one to die for Boroli. It is considered sacrilegious if people from the plains visiting North Bengal skip having at least one meal of rice and Boroli fish. Boroli, like hilsa, can be cooked in myriad ways – steamed, with mustard paste, with yoghurt, in rich and thick gravy (kaliya), with onion, ginger and garlic paste, in a vegetable mish mash, in a simple broth with green chillies and nigella seeds, deep fried or as a chutney 'tok'.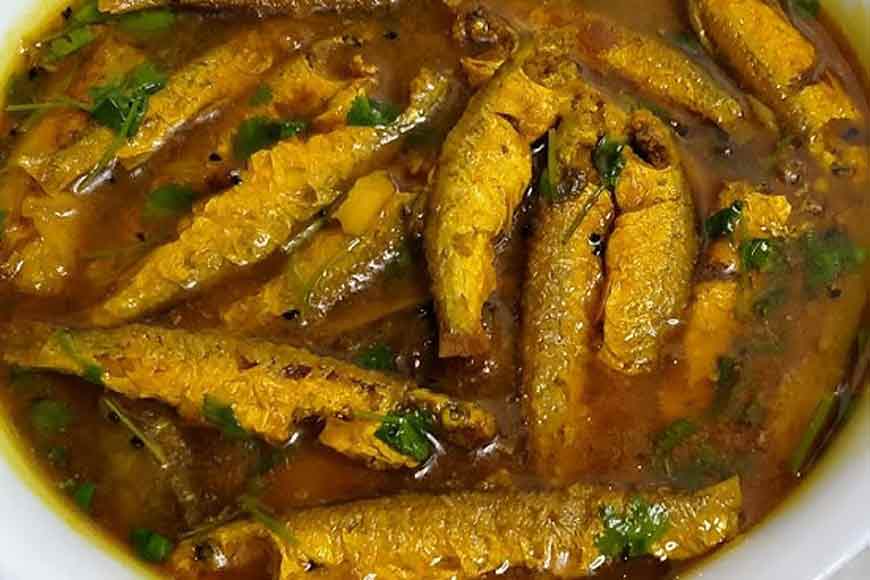 Several restaurants have cropped up on the banks of Teesta River that specialize in cooking different varieties of Boroli dishes. Tourists conclude their trip to the mountains with a visit to one of these restaurants in Malbazar or Ghajoldoba that serve Boroli fish items along with steaming Tulaipanji rice (an indigenous aromatic rice mainly grown in North Bengal). Boroli is soft and tasty fish that melts in the mouth and leaves a rich aftertaste. Once poet Ranajit Deb and Shakti Chattopadhyay were once going down a long winding road in North Bengal when they spotted a waterfall cascading down the slope on the side of the road. Two local women were angling below. Chattopadhyay asked the driver to stop the car and before Deb could comprehend what was happening, rushed down towards the anglers shouting, "Ranajit, what are you waiting for? They have caught Boroli. I am not going any further today. I shall have the Boroli curry that they are going to cook today."
Maharani Indira Devi, Queen of the erstwhile princely state of Cooch Behar was so fond of Boroli that whenever she travelled outside the state, choicest Boroli caught from Torsa River would be flown for her. Former West Bengal Chief Minister Jyoti Basu was extremely fond of Boroli and every time he went to North Bengal, he used to relish various dishes of Boroli. One of his favourite dishes was a light Boroli 'Jhol' (broth) cooked with cumin and ginger paste. Adhir Das, former cook of the forest department, made the dish to perfection. Former President of India, Late Pranab Mukherjee to former state Chief Minister Buddhadev Bhattacharya or the current Chief Minister, Mamata Banerjee, all have a strong liking for Boroli. Boroli is found in abundance in the mainstream of Torsa River and its tributaries including Buri Torsa, Shil Torsa and Mara Torsa in Cooch Behar.
Like hilsa, flock of Boroli swim against the river current. They are mainly spotted in April-May before monsoon or October-November after monsoon. Fishermen stay awake the entire night to catch the 'silver grain' of Teesta. Earlier, this finger-sized fish was also found in the Brahmaputra at Dhuburi in Assam. However, with the passage of time, Boroli farming is facing setback as the resources are decreasing in all the rivers. Continuous drying up of rivers, water pollution due to excessive pesticide application, uncontrolled electro-fishing are adding to the woes. If this trend continues, one fears that Boroli will slowly become extinct. Pisciculturists are also worried to note the decline in the quantity of catch. Enthused by the rising demand of the fish, many are now cultivating Boroli in ponds.

Parimal Bose, a resident of Siliguri College Para, was passing by Gajoldoba when he thought of investing money to buy a plot next to the Teesta River and develop the spot. Later he decided to launch a gourmet restaurant on the plot and serve different varieties of Boroli cuisine to tourists and locals alike. He named the outlet, 'Boroli'. Bose was upbeat about the project ever since he started developing it. He was confident that the eatery would provide employment to people in the locality. Buying fresh catch from the local fishermen boosted the economy. At present the restaurant serves four dishes of Boroli that include crisp Boroli fry, Boroli broth with black cumin and ginger, Boroli with mustard paste and Boroli jhal. There is a big pond close to the restaurant where Boroli fish farming is being done.