Dutta bari at Beadon Street continues with the art of crafting sky lanterns - GetBengal story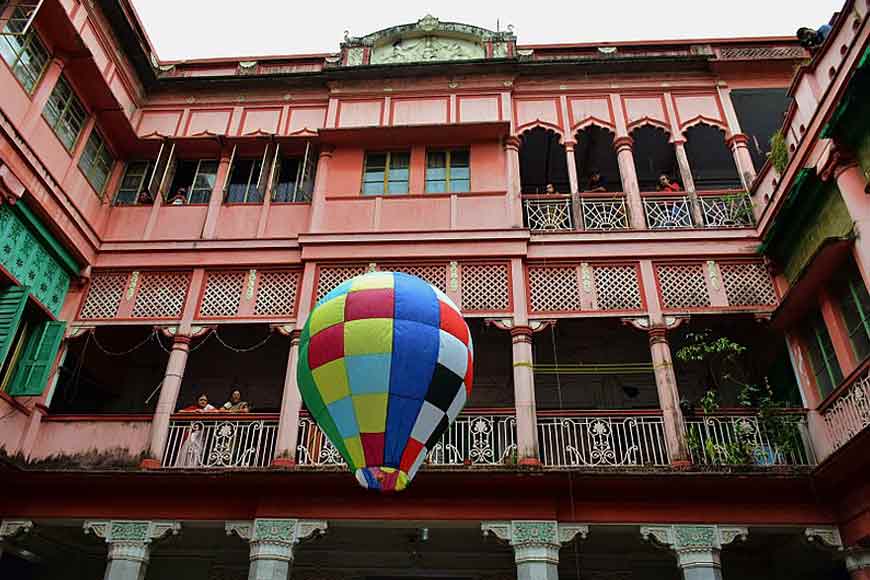 Dutta Bari, Beadon Street, preserves the tradition of sky lanterns
Imagine yourself standing on the terrace of your house, staring into the pitch-black evening sky. As darkness crawls in, tiny bright lights begin drifting up from beneath. Slowly, these lights fill up the entire void and look like a celebration of illumination while you stand spellbound, transfixed. Sky lanterns, or 'phanush' as these are called in Bengali, did not originate from Bengal. The word 'lantern' has its origin in a Greek word, and the ritual of lighting a sky lantern was not started in the first place to mark any kind of celebration.
A military strategist from China named Zhuge Liang conceptualized this tradition to send out signals for any upcoming war. He was popularly known as Kongming, which is why sky lanterns are also called Kongming lanterns in China. However, with time, the significance of sky lanterns changed to some extent. Now it is released either to commemorate the loss of a loved one or to celebrate various festivals and ceremonies. How it made its way into India has some confusion, though. While some think it was introduced to our country by the British, history claims that the Nawabs of India curated enticing sky lanterns. And that too was done much before the arrival of the British in India.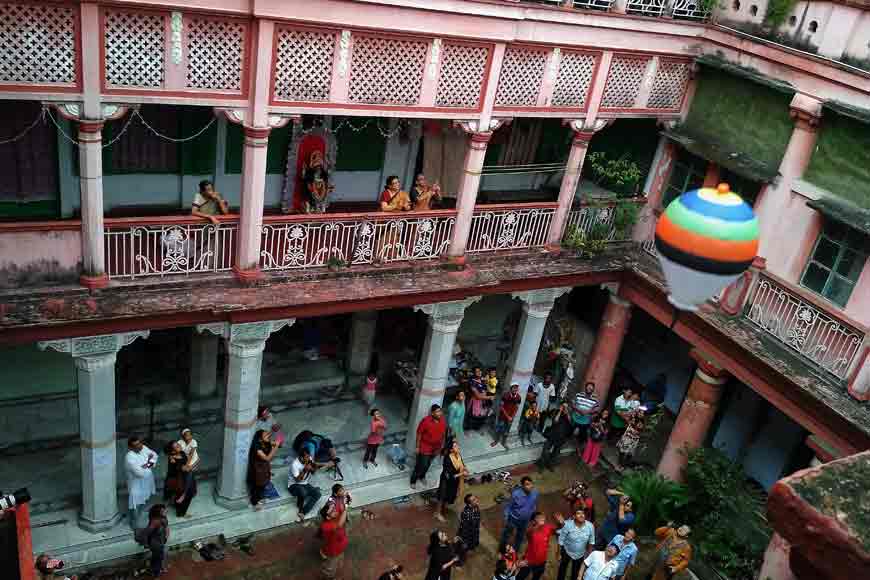 Wajid Ali Shah loved releasing sky lanterns into the sky while sitting in his gigantic castle. The lanterns used to fill up the sky and fly around both sides of the Ganga—a sight to marvel at indeed! As time passed, sky lanterns became more common to the Bengalis and even secured a Bengali name for itself. Aristocratic families from Bonedi Baris of North Kolkata incorporated the tradition of releasing sky lanterns into their culture, and thus, 'phanush' in Bengal became a part of 'babuana'.
Sky lanterns gradually gained popularity among the middle class and presently, can be seen in large numbers during the celebrations of Diwali or Durga Pujo. There was a time when Bengal produced their own sky lanterns. However, most of these lanterns that one would come across today are procured from China. While it may seem that the people of Bengal have almost forgotten the art of crafting the age-old 'phanush', here comes Ajay Dutta, a resident of Bholanath Dham, Beadon Street, who has kept the art alive to date. Relying on his childhood memories, he continues to craft wondrous sky lanterns.
Preparations for making sky lanterns start in Dutta bari after the Lakshmi Pujo celebrations. Those are then released by the members of the family on the auspicious occasion of Kali Pujo. Dutta bari has been holding on to this tradition since 1925. With the active participation of his son, Ajay Dutta engages in this exquisite craft.

Little do people know, there lies an intricate technology behind these lanterns, that helps them elevate upward in the sky. Ajay Dutta learned from his grandfather the details of the craft that has been running in his family through generations. As a responsible artisan, Dutta has even helped his four-year-old grandson learn the craft. He also conducts workshops to spread the joy of making sky lanterns. The creation of the evergreen phanush by Dutta bari is the only meager glimmer of hope that has been able to save this ancient custom from a lingering demise.