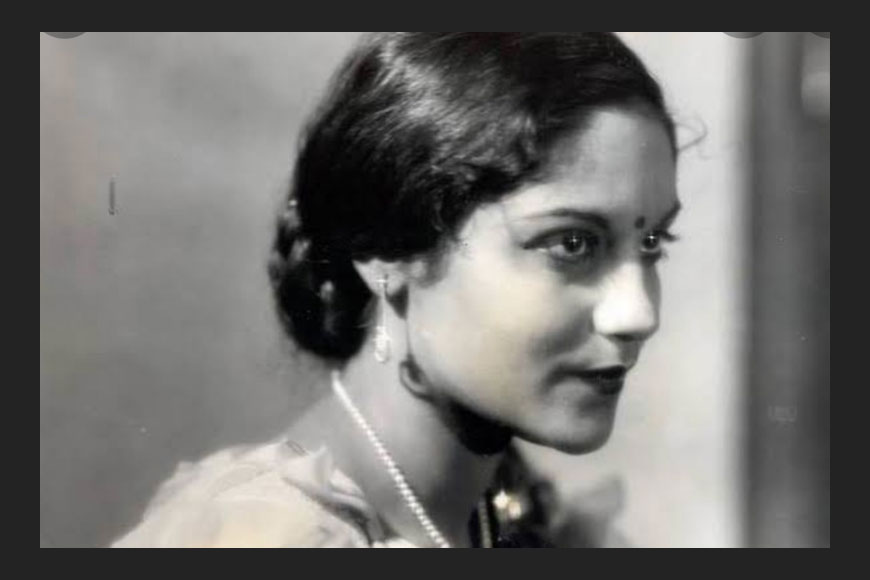 Esther Victoria Abraham ,the winner of the first Miss India pageant in 1947
Kolkata prides itself for being the cultural capital of the country. But how come we remain oblivious of our glorious past and forget those whose very association with the city bestowed it with fame and glamour? Take for instance, Esther Victoria Abraham. Kolkatans are blissfully unaware of this gorgeous beauty who ruled over tinsel town in the first half of the 20th century.
Born on December 30, 1916, to a conservative migrant Iraqi Jewish family in Calcutta, Esther's father was a successful businessman and was married twice. Esther lived with her step siblings from her father's earlier wife and her two own sisters. After her mother passed away, Esther was doted on by her paternal grandmother, after whom she had been named. She started schooling at Calcutta Girls School but after her father's business fortunes declined, she was enrolled at the more affordable St James School, where she excelled not only in studies but other extra-curricular activities including music and dance. She was a sports enthusiast as well and became a hockey champion. And since she excelled at drawing, she received a degree in the arts, dispensed by Cambridge University.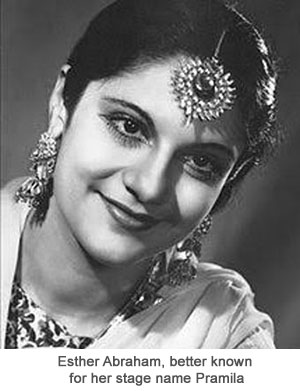 After completing her education, Esther planned to be a Montessori teacher, but fate had something else in store for her. She was inexorably drawn towards a career in either films or theatre. Initially, she entered the world of theatre and there she fell in love with a Marwari theatre artiste and the duo married. Soon she gave birth to a baby boy, Morris, but their marriage was short-lived. After Esther's divorce, baby Morris' responsibility fell on Esther's parents who brought him up.
Esther headed to Bombay to meet her cousin, Rose who was working in films. Initially, during the early years of talkie cinema, she performed dances during the 15-minute breaks when the reels would be changed by the projectionist. Eventually, she was spotted by a director who cast her in 'The Return of the Toofan Mail', replacing Rose. The film however, never saw the light of day. Yet she had been noticed by film producers in Bombay. Next, she played a western vamp in Bhikaran (1935), which became quite a rage with the audience. The influential actor-producer-writer-director Baburao Pendharkar gave her the screen name of Pramila and she was on roll, becoming a much-adored star, albeit stereotyped as a 'bad girl' with 'Ulti Ganga', claimed to be the first version of Mother India, and Jungle King, Jhankar, Our Darling Daughter, Maha Maya, Basant, Bekasoor and more.

Her private life, meanwhile, went through a twist in the plot. Suddenly, in 1939, it was announced that she had performed a nikaah with the already-married Shia Muslim Syed Hasan Ali Zaidi, whose screen name was Kumar (still remembered as the rebellious sculptor of Mughal-E-Azam (1960).
She changed her name to Shabnam Begum Ali in the nikhahnama, but did not give up her Jewish faith. The couple was together for 22 years and led a lavish life. They were regulars at the ballroom of the Taj Mahal Hotel, given to fast cars and betted recklessly at the Mahalaxmi Race Course. From all accounts, she received offers from Hollywood, which could not fructify because of the outbreak of World War II.
The couple had four children: Akbar, Asghar, Naqi and Haider who were encouraged to follow the tenets of both Muslims and Jews. Pramila had scored many firsts in Bombay's glamour business. At the age of 31, and pregnant, she was crowned the country's first Miss India in 1947 - the year of India's independence - at a ceremony conducted at Liberty Cinema Hall. She went on to become the first woman film producer; 15 films were made by her, under her banner Silver Productions. Her daughter, Naqi Jahan, was also adjudged Miss India in 1967. They remain the only mother-daughter duo to have been crowned at the high-profile event.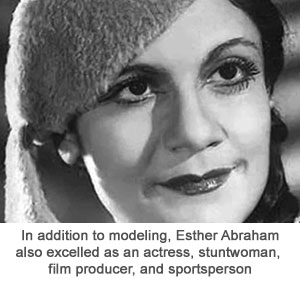 All seemed to be going well with the marriage, till Kumar decided to move to Pakistan to seek a more flourishing acting career there. Pramila refused to leave India without and continued to act at the Bombay studios right till the completion of Murad (1964). With her advancing years, roles dried up. Fortunately, she had managed to acquire a home in Shivaji Park for her extended family. Consistently unfazed, she next attempted to launch her daughter Naqi Jahan in show business. The statuesque Naqi became a much-in-demand model and acted in three films Aakhri Khat (1966) - one of the early films of Rajesh Khanna directed by Chetan Anand, Samaj ko Badal Dalo (1970) and Ek Khilari Baawan Pattey (1972).
Disenchanted with the glamour world, the daughter married Viram Kamdar, the owner of the Kamdar Furniture Stores at Churchgate and changed her name to Nandini. Of the five children of Pramila, Haidar remained with his mother till her end and helped her to run the kitchen fires. He became a stand-up comedian for a while, appeared in TV series and went on to write the screenplay of the Hritihik Roshan-Aishwarya Rai blockbuster, 'Jodhaa Akbar ' (2008), in which he also essayed the role of a Sufi saint.
Pramila was last glimpsed in the role of a feisty grandmother at the age of 89 in Amol Palekar's Marathi film, Thaang. Five months short of her 90th birthday, she passed away in 2006 and was buried in Jewish cemetery. Esther Victoria Abraham/Pramila was a truly independent achiever who was way ahead of her times, may be influenced by her roots in Kolkata. She still stands out for her unwavering belief in secularism, for her dedication as a homemaker who was also a film star and producer and above all, a feminist to the core.