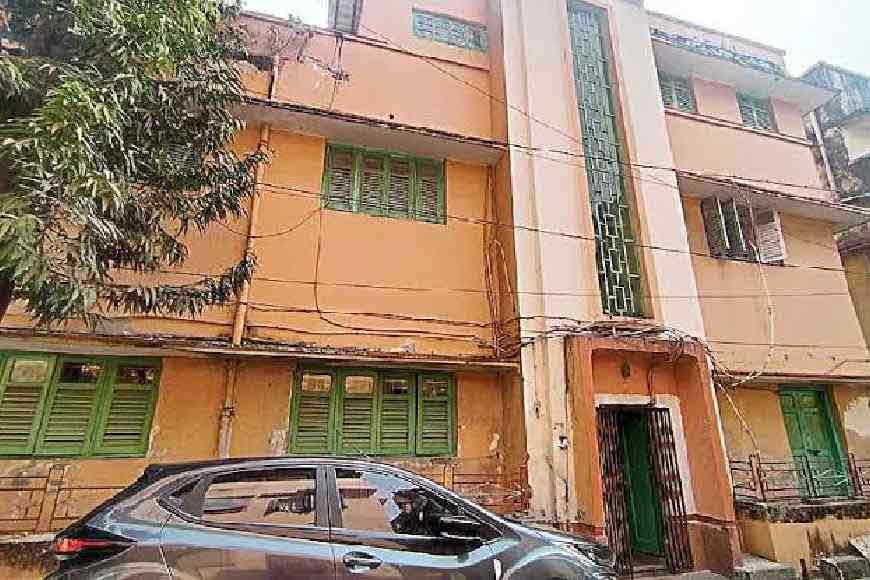 One of the most popular artists of Bengal is Jamini Roy. He represents an epoch of history that shows the Bengalis' interest in arts and crafts. Roy was born on 11th April 1887, his journey began at the age of 16 when he joined the Government School of Art and Craft in 1903. He was born into a wealthy family and his father, Ramtaran Roy, was very supportive of his artistic interests.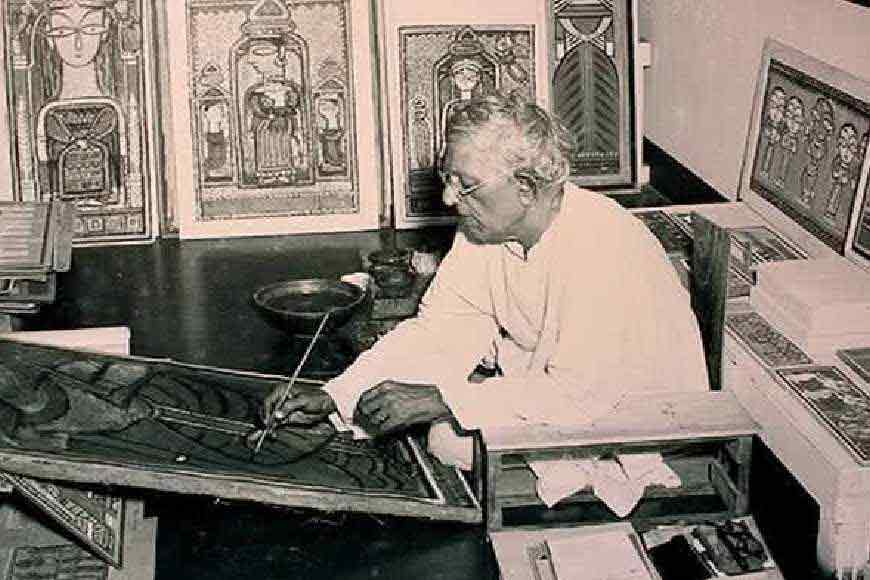 The most striking feature of Jamini Roy's art is the inclusivity of people from all walks of life. One does not have to understand complex depictions nor does one have to look for any inner meanings. Jamini Roy's art was accepted and adored by both intellectuals as well as non-intellectuals, which is why every middle-class art-loving family has one or more Jamini Roy paintings displayed somewhere on the walls of their home. This harmonious nature led to his paintings being immensely popular as if his paintings became a symbol of the middle-class family. His paintings were soon used in wall calendars, wedding cards, or even on book covers. Another reason that further boosted his sales was the low price of his paintings. Roy's paintings were available for as little as Rs 20 to Rs 50, he never cared about selling his art for fancy prices. It was both unique and affordable, hence they made the perfect gifts for any occasion. He was a perfectionist, he even used to buy back his works, if he found that they were kept poorly by the buyer.
His original place of birth was Beliatore, Bankura. He moved to his house at Dihi Serampore Lane (which has now been named Jamini Roy Sarani) in 1950, when he was 60. In this house, he first started his family-style production and involved his son as well. This place holds many memories of Jamini Roy, he used to paint inside his house, and the house got filled with his paintings which gave it a lively splendour. Many of his old neighbours had seen him walking back and forth with a stick in his hand while painting. At a time when we were appreciating intellectual artists such as Michelangelo, Picasso, Van Gogh, and others, Jamini Roy restored faith in home-grown art and expressed the very essence of "Bangaliyana" through his artworks. He called himself a "Patua", a student of art college who used to draw portraits in exchange for a small fee. Yet, he discovered his passion in the folk art of Bengal, in literature, and in Patuapara. He was inspired by the simplicity of the Kalighat paintings. He looked for alternatives to European paints and canvases. Hence, he focused on the indigenous aspects of Bengal and stuck to his roots. In 1954, the Government of India honoured him with Padma Bhushan for his contribution to art.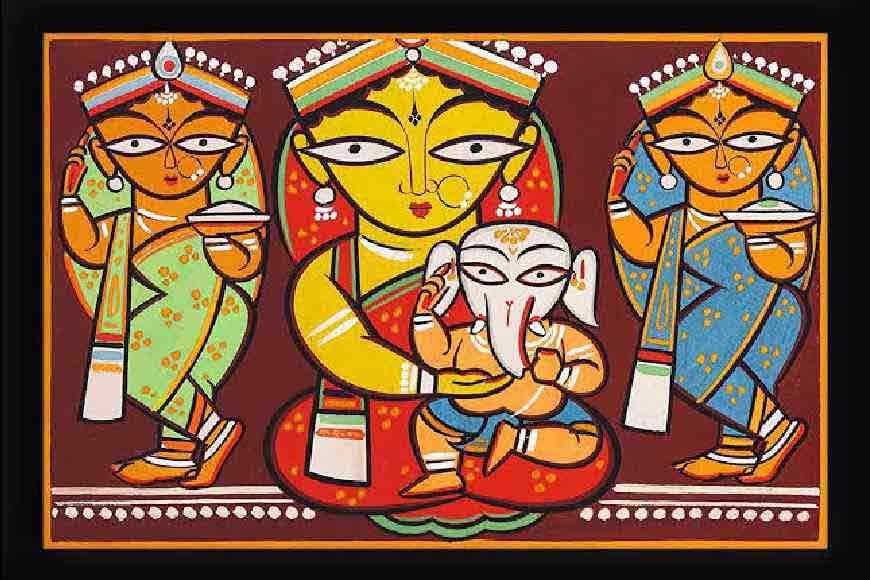 The artist died in this house of Dihi Serampore in 1972. Under the leadership of poet Bishnu Dey, some intellectuals took an initiative for creating an art gallery, displaying the artworks of Jamini Roy. They requested the central government to buy the paintings that were in the artist's house and create a museum for the common man. The centre did buy the artworks but they could not be kept in Kolkata as it lacked a good museum. Instead, these 200 artworks, bought by the central government for two lakh rupees, were sent to the National Gallery of Modern Art, in Delhi.
In 1978, the void of a museum for Jamini Roy was filled. Though there was not a permanent museum for the paintings, this house on 18/39 Jamini Roy Sarani in South Kolkata, served as a museum. The studio rooms on the first floor of this house were transformed into a Jamini Roy's Memorial Museum. Jamini Roy's paintings are also kept at Kolkata's Victoria Memorial Hall and the Victoria and Albert Museum in London.

The artist remained engrossed with his passion for this house. This house has not yet been graded, just labelled as a heritage site. Many such celebrities' houses remain ungraded. The heritage conservation committee of the KMC has decided that all "grade-pending" buildings will be assigned a grade. The mayoral council approved this decision in February 2023. Assigning a grade will make it clear how much protection the building will enjoy and what are the relaxations available. There are four grades — I, IIA, IIB, and III — and grade I structures to enjoy the highest protection.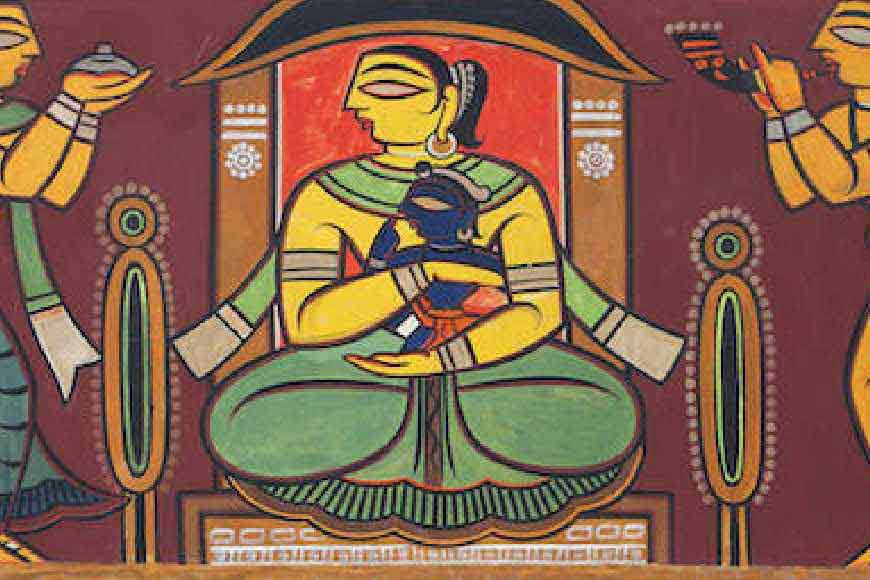 The heritage conservation committee of the Kolkata Municipal Corporation (KMC) had granted permission to Delhi Art Gallery (DAG) for the purchase of Roy's house at 18/39 Jamini Roy Sarani in south Kolkata, on condition that the "building will be preserved and maintained properly". Now, this house will be transformed into a gallery name after Jamini Roy. Though the final understanding was reached long ago, it is now that the decision is going to be effective.
These beautiful works of art need strict supervision as well as routine maintenance, for which the Delhi Art Gallery is a perfect suit. This initiative of Delhi Art Gallery back in Kolkata will bring back the artist of the land to his hometown.