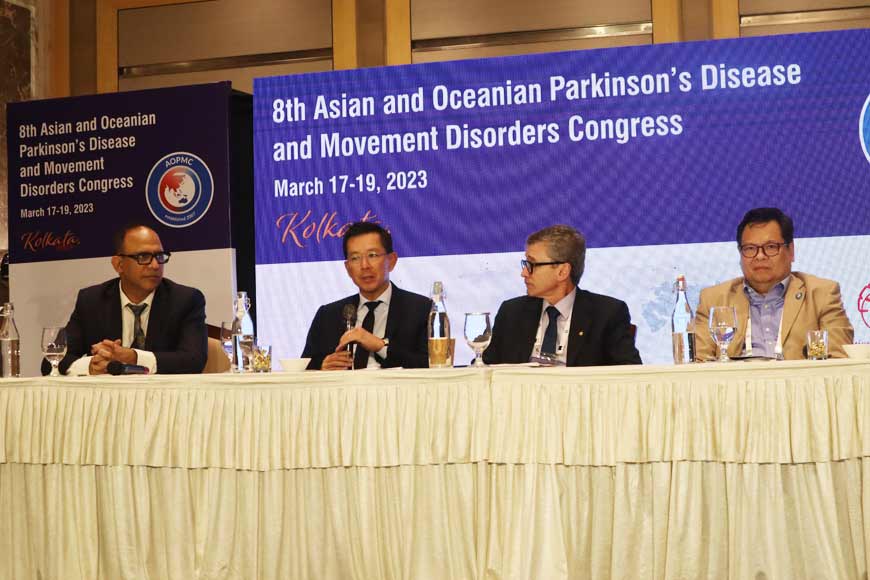 The Asia- Oceania Parkinson and Movement Disorder Conference (AOPMC), 2023 was held in Kolkata recently. It is the largest International Congress on Parkinson's Disease and Movement Disorders and it was hosted by the Institute of Neurosciences Kolkata (I-NK) at ITC Royal Bengal. This stood out to be the largest conference on this specialty of neurology organized in the country to date.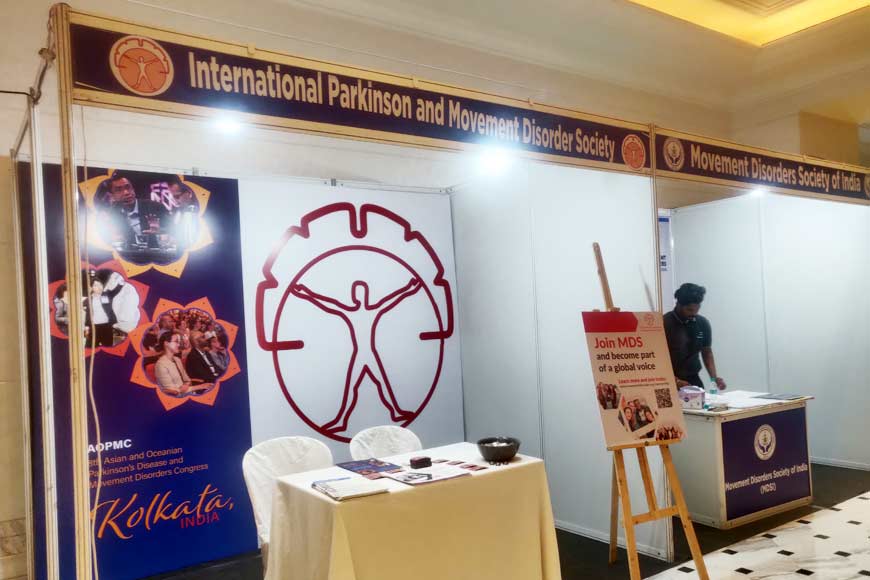 The global convention was a combined meeting of the Asian & Oceanian section of the International Parkinson and Movement Disorder Society (MDS) and Movement Disorder Society of India (MDSI). MDS is the most important global platform for doctors, students, and researchers working in the field of Movement Disorders. MDSI is the society of Indian neurologists who are working in this field. Dr. Hrishikesh Kumar, Head of Neurology and Vice Chairman of I-NK is the chair of the Local Organizing Committee of this conference. He is also the honorary secretary of MDSI. The conference was aimed at increasing and improving the awareness of Movement disorders (including Parkinson's Disease) in this part of the world. More than 700 delegates participated in the conference, who came all the way from Thailand, Taiwan, Indonesia, Japan, Sri Lanka, Bangladesh, Australia, the Middle East, and other countries from the Asia-Oceania region.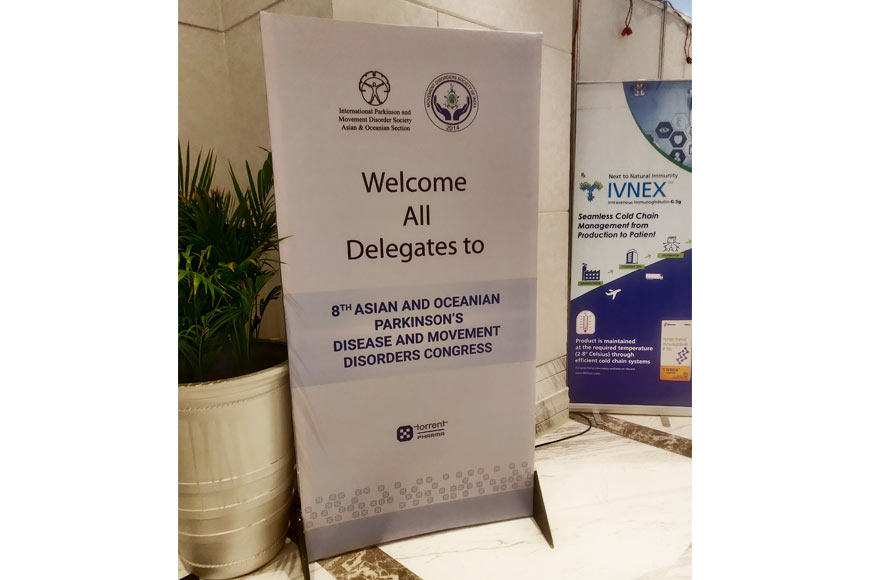 The president of MDS, Prof. Francisco Cardoso from Brazil, the President-elect of the society, Dr. Victor Fung from Australia, Chair of the MDS Asian and Oceanian Section (MDS-AOS), Dr. Raymond Rosales from the Philippines, secretary of MDS-AOS, Dr. Yih Ru Wu from Taiwan, Head of Neurology and Vice chairman of I-NK, Dr. Hrishikesh Kumar and many more were present at the conference. Staff from MDS such as Shea Higgins and others also participated. Movement Disorders are neurological conditions affecting abnormality of the motor system of human beings and they include Parkinson's Disease, tremors, dystonia, walking difficulty, etc. Patients with Parkinson's disease present with slowness, tremors, and other problems.
Left to Right Panel Doctors- _Dr. Hrishikesh Kumar, Secretary, MDSI, Vice Chairman, Head of Neurology at Institute of Neurosciences kolkata_Dr. Victor Fung (Australia), President-Elect, MDS _Dr. Fransisco Cardoso (Bra)
Dr. Yih Ru Wu said that MDS focuses on Movement Disorders such as Parkinson's and other related diseases as well. MDS is inviting young neurologists and encouraging them to focus on such matters. Prof. Francisco Cardoso said: "MDS helps neurologists by educating the healthcare professionals." Physical therapists and speech therapists are required to focus on the patients and ensure the best quality of care for them. He also pointed out a positive aspect of the Covid-19 Pandemic and said, "Covid incorporated a very strong online presence. Now patients can have direct access to experts virtually." Victor Fung said that there is an inequality in the number of professionals, not all countries have access to professionals equally. Through training programmes, interested neurologists can be taught further.

On being asked whether Covid played a role in increasing the movement disorders, Dr. Raymond Rosales said that in some ways Covid-19 has affected the treatment of such diseases, delivery of care was challenged due to Covid and many were unable to access the medications due to prolonged lockdowns. There is no evidence yet, to back the theory that Covid has increased Parkinson's and other movement disorders.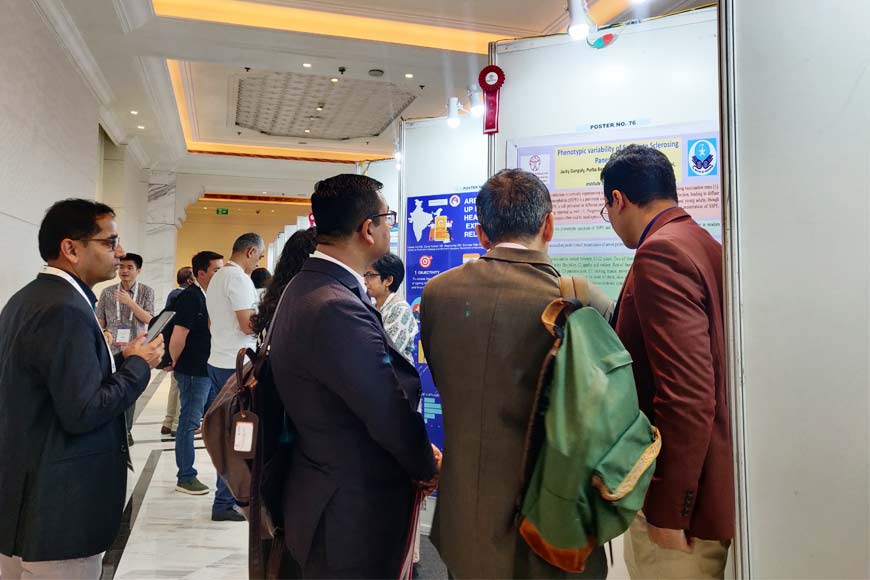 Dr. Hrishikesh Kumar said, "Parkinson's care in India is spreading rapidly. We need more research on such diseases." He attends to at least 30 patients a day and sometimes even more at I-NK. Indeed, there is a lack of time and a lack of funding which hinders the research on these diseases, but despite that India has made progress in such fields. The principal causes of Parkinson's are thought to be genes and age. There seem to be other causes but the evidence proving them is not sufficient. Sometimes anxiety and depression can trigger these diseases. Social stigma contributes to such diseases as well. With proper education and awareness, such social stigmas can be combated.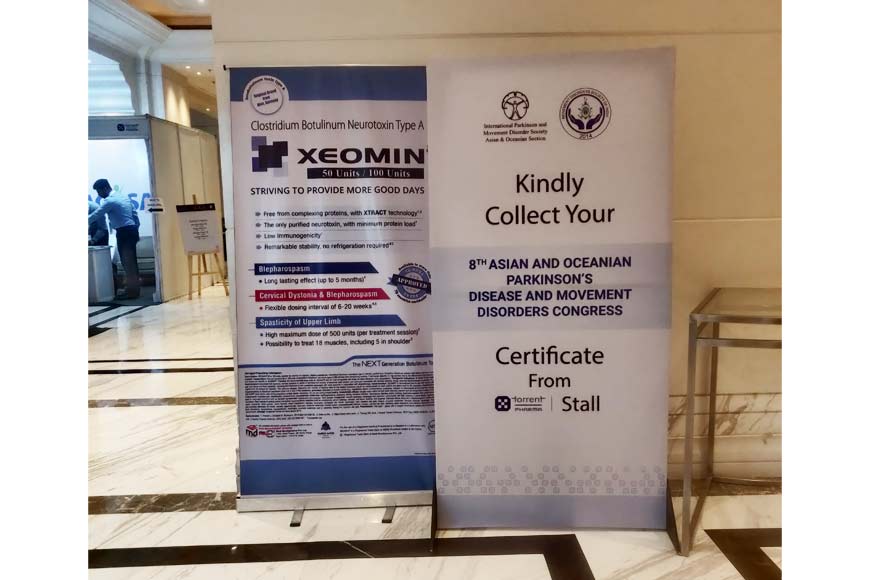 On being asked if Parkinson's has any cure, experts said that it cannot be prevented. The prevention of this disease is an area of great scientific interest. Rosales pitched in and said that there is a difference between care and cure. Parkinson's is a lifelong disease that can be slowed down through exercise and treatment but the cure is yet to be researched. Exercise is one of the most important steps one can take to combat the symptoms of Movement Disorders.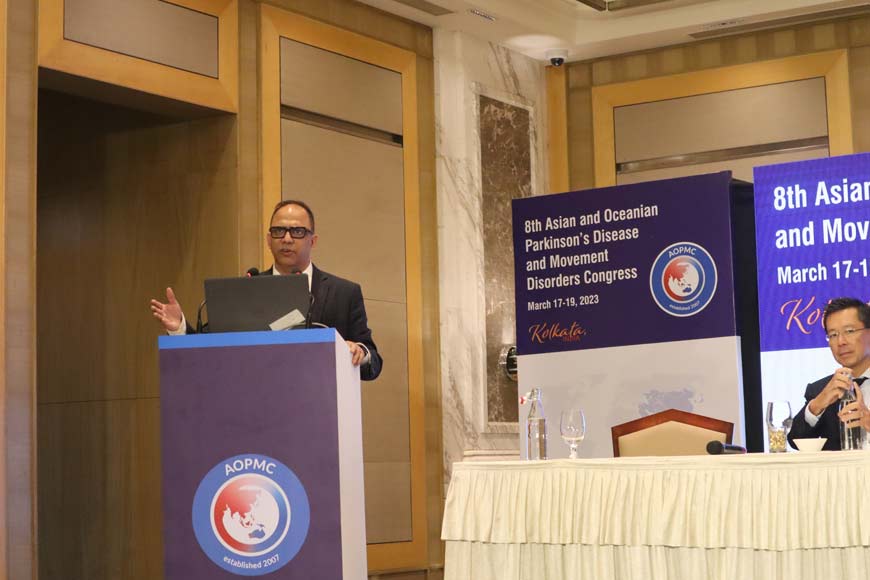 Conferences regarding such issues focus on the need to boost further awareness programmes and assist those who are unable to access the treatment of such diseases due to their financial condition. The conference shows that Kolkata is not lagging behind in addressing issues of such lifelong diseases.