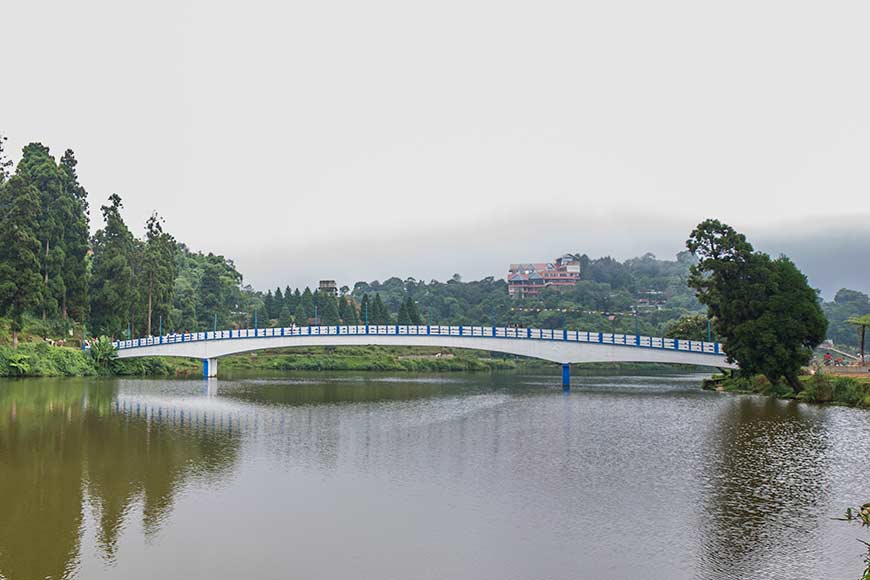 For a long time, Mirik was only a location you checked into on your way to Darjeeling. Beautiful and scenic, yes, but essentially good for a meal and perhaps a boat ride on the famous lake, but not for an overnight stay. However, that picture has changed noticeably over the last few years. Situated a mere 50-odd km from Darjeeling, the name 'Mirik' comes from 'Mir-Yok', which in Lepcha means 'place burnt by fire'.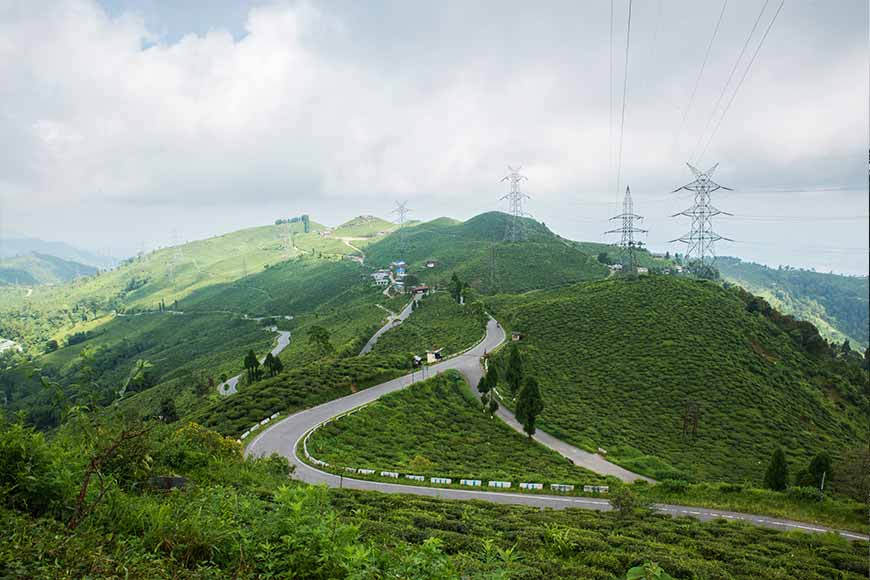 Well, there's no trace of any fire anywhere now. Mirik is surrounded by several well-known and picturesque tea estates including Sourini, Thurbo, Gopaldhara and Phuguri. Nearby Bokar Monastery, a Tibetan Buddhist shrine, is an enchanting refuge which resonates with peace and silence. The pine forests help you lose yourself in the beauty of nature and stay within your soul. The peaks of Kanchenjunga are visible from Ramitey Dandra. There are also many points from where you can witness the magical sunrise and sunset.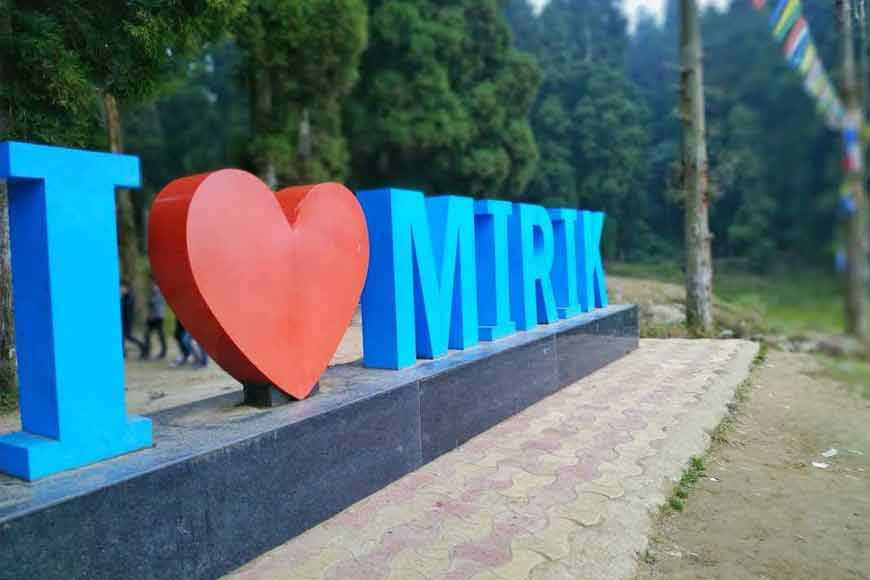 The centre of attraction is, of course, Sumendu Lake, surrounded by a garden named Savitri Pushpaudyan (in honour of Savitri Thapa, a martyr of Netaji's Indian National Army) on one side and pine trees on the other, linked together by an arching footbridge called Indreni Pool (named after yet another INA martyr, Indreni Thapa). A 3.5-km road encircles the lake and is used for walks with the view of Kanchenjunga on the far horizon on a clear day.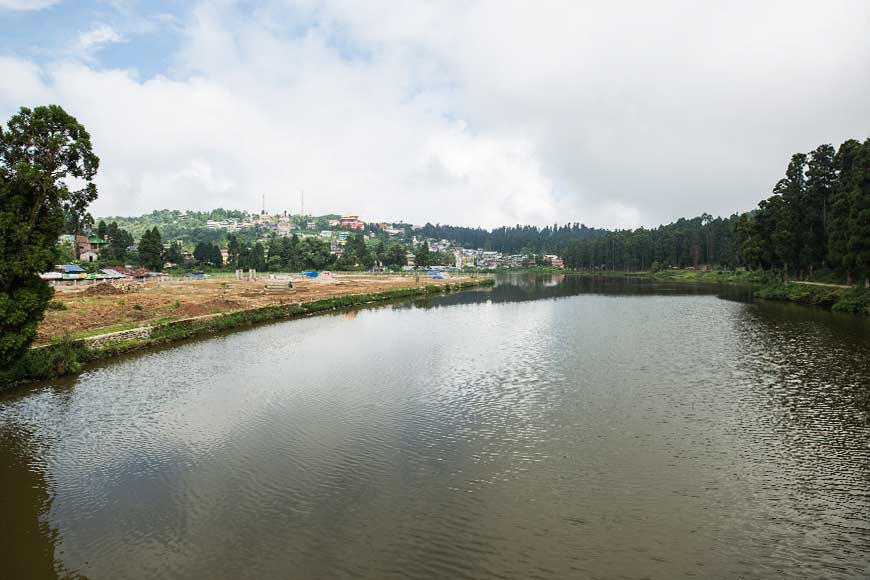 Though the task of converting Mirik into a tourist destination began way back in 1969 when the West Bengal tourism department acquired 335 acres of land from Thurbo tea estate, it is only in the last few years that the current administration under Chief Minister Mamata Banerjee has realised the potential of Mirik as a world class tourist spot. Accordingly, work has been ongoing on a detailed study to boost tourism infrastructure.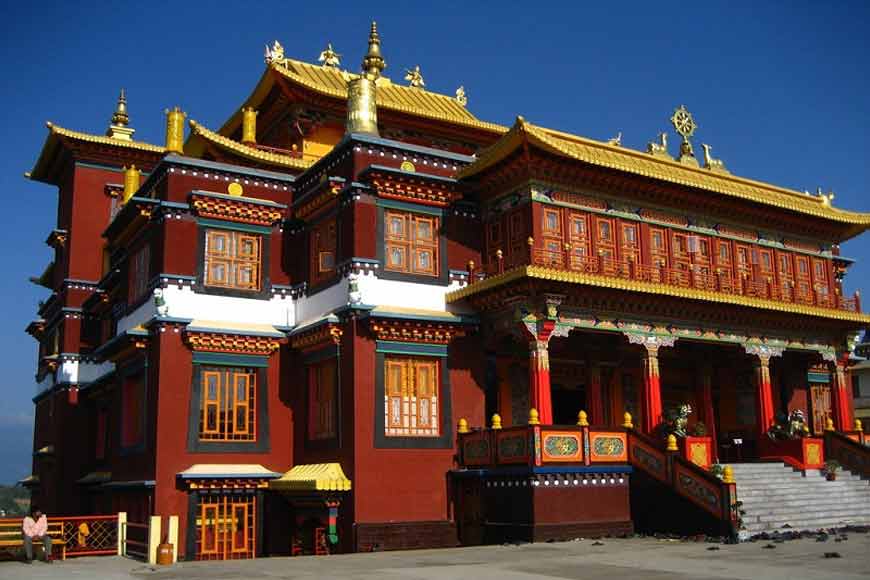 Bokar Monastery
This is in keeping with the government's recent trend of developing alternative destinations like Sitong, Rishyap, Lava, Chatakpur, and Gajoldoba, in an attempt to reduce overcrowding in traditionally popular destinations such as Darjeeling and Kalimpong. Quite naturally, Mirik is on the list too. At an average elevation of just under 5,000 ft, Mirik's highest point is Boker Monastery at about 5,800 ft, while the lowest point is Mirik lake, at about 4,900 ft.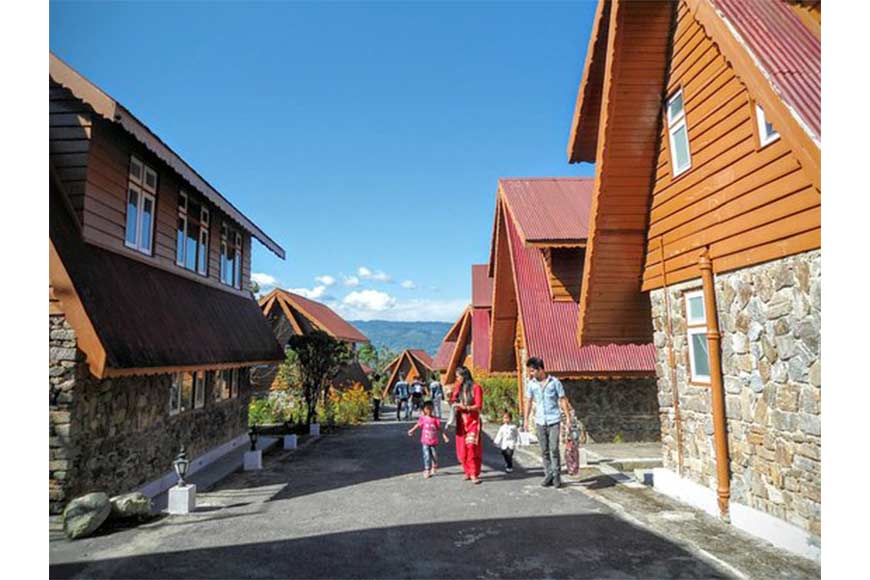 Swiss Cottage
Apart from the GTA's Swiss Cottage Property, there are now places to stay in Mirik. Given its proximity to Darjeeling, the state government's own tourism property is ready. The West Bengal Tourism Development Corporation runs the beautiful Meghbalika Tourism Property (formerly Darjeeling Tourist Lodge) which offers excellent accommodation at extremely reasonable rates. You need to get in touch with WBTDCL for reservations and clarifications at:
West Bengal Tourism Development Corporation Ltd.
Udayachal Tourist Lodge
DG Block (1st floor), Sec II, Salt Lake, Kolkata - 700091
Phone: 033 2358 5189
Email: visitwestbengal@yahoo.co.in, mdwbtdc@gmail.com, dgmrwbtdc@gmail.com
Website: https://www.wbtdcl.com/