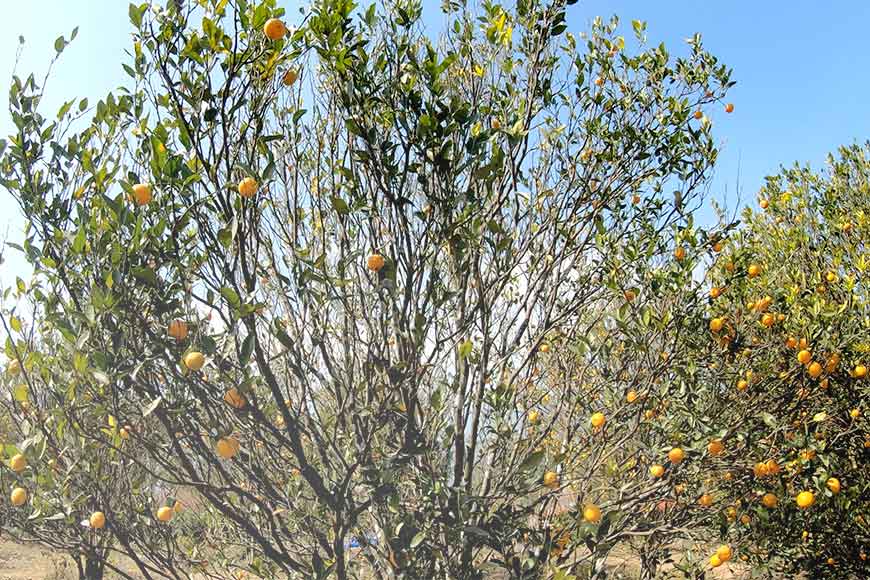 Among other good things, Darjeeling is justifiably celebrated for its oranges. But not many of us may be aware that the lion's share of these oranges comes from a village, or rather a cluster of villages in West Bengal's Kurseong division. Known locally as Sittong Khasmahal, the area is simply Sittong to most tourists who have been there. For those who haven't been there yet, and not many have, the first sight of luscious oranges hanging from trees, ripe for picking, is indescribably delightful. And the orange pickers will sometimes hand you an orange to taste, which is even better.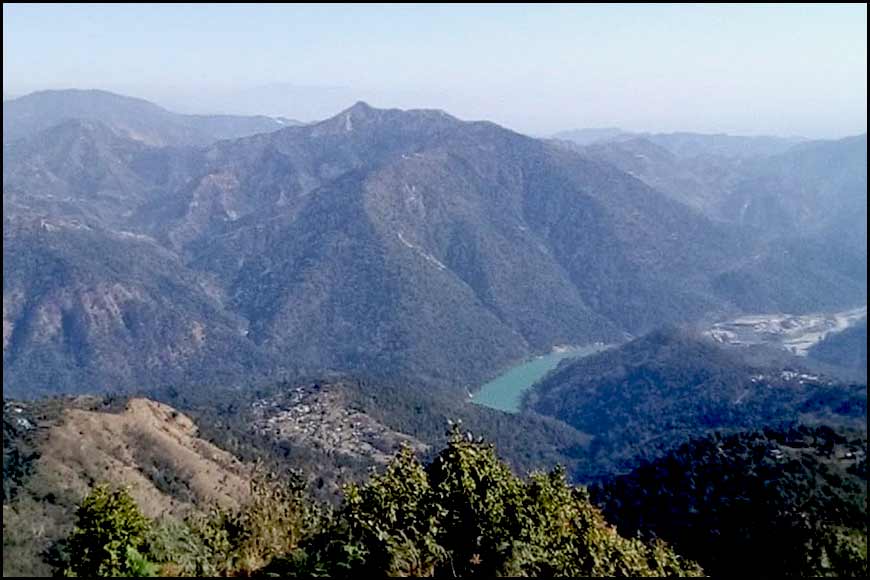 Shelpu Hills
However, there is obviously more to Sittong than orange orchards. For starters, en route from New Jalpaiguri (NJP) rail station or Bagdogra airport, you might cross Mongpu (which the British spelled Mungpoo), just 8 km from Sittong, and the place where Rabindranath Tagore spent many a summer at the bungalow belonging to writer Maitreyi Devi and her husband Manmohan Sen. Known today as Rabindra Bhavan, the residence was restored by the West Bengal Heritage Commission in 2018 and stands as a museum to Tagore. Once you visit, it is easy to see why Tagore was so attracted to the serene charm of Mongpu, whose other claim to fame is its extensive plantations of cinchona, the tree that gives us quinine.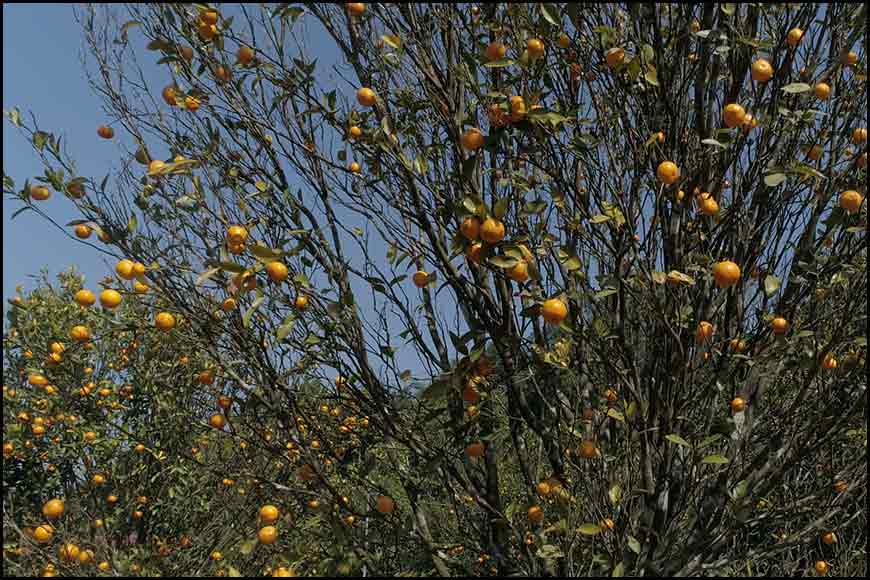 Even today, Sittong remains fairly untouched by tourism, which makes a trip highly rewarding. The picturesque settlement is populated mostly by the Lepcha, and lies in a valley crisscrossed by a stream and surrounded by lush green hills. Almost every house in Sittong has a garden, and literally every garden has orange trees. The effect in winter is particularly spectacular, when entire villages seem to turn orange.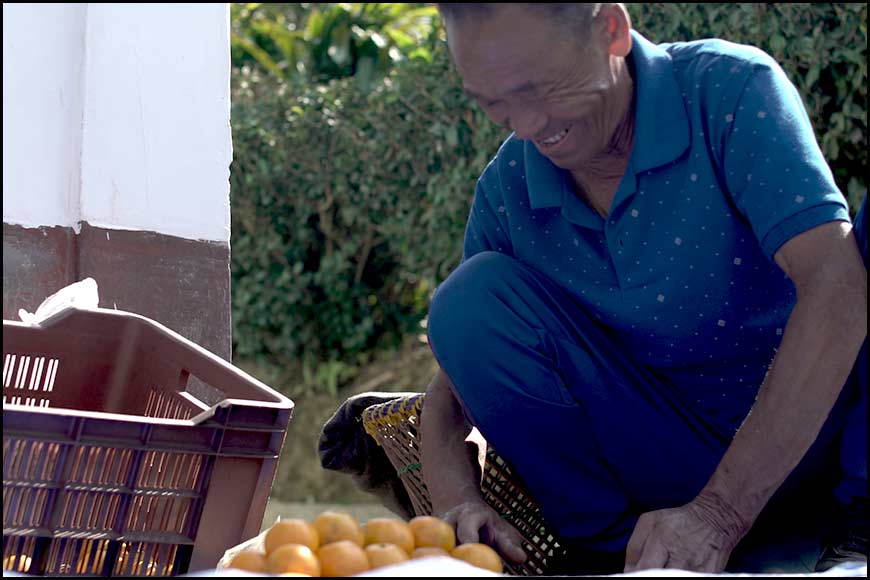 You will also find an old church and a Buddhist monastery, both originally made of bamboo and mud, and renovated with cement and concrete, keeping the original flavour intact as much as possible. The best thing to do in Sittong is simply to walk around and among the orchards, and along the rushing Riyang river, soaking in the magnificent views and the sun. And for birdwatchers, Sittong is paradise, particularly given its proximity to the Mahananda Wildlife Sanctuary, a mere 13 km away, and the new birding hotspot of Latpanchar.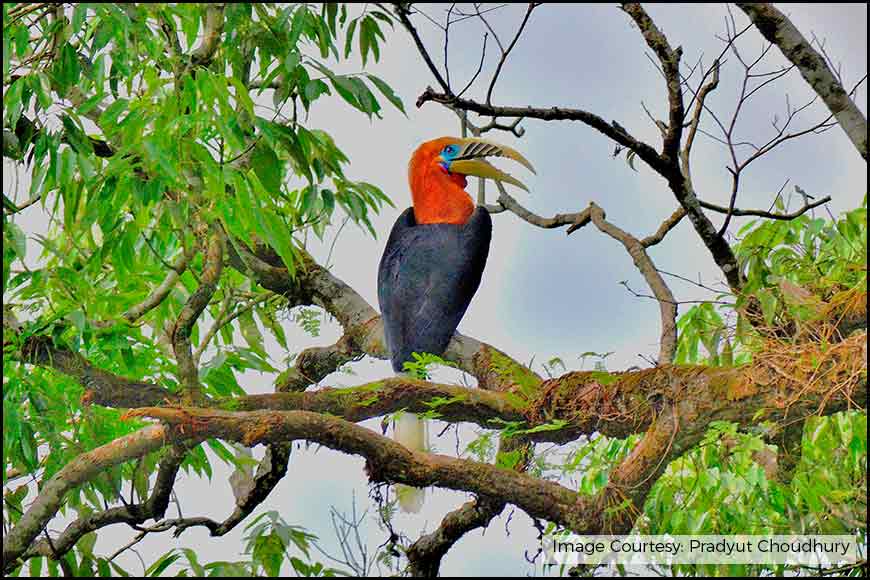 The great Hornbill, Latpanchar
For those wanting still more action, Sittong forms the base camp for several short treks, and is within easy distance of several new and old tourist destinations such as Chatakpur, Bagora, and Kurseong, all between 20 and 30 km from Sittong. An hour's trek will take you to the highest point in the Selphu-Sittong-Latpanchar area, from where you have an incredibly beautiful panoramic view of the Dooars, Terai, Kurseong, Darjeeling, Kalimpong and Sikkim hills, and even parts of Bhutan and Nepal, not to mention a stunning view of Mt Kanchenjunga.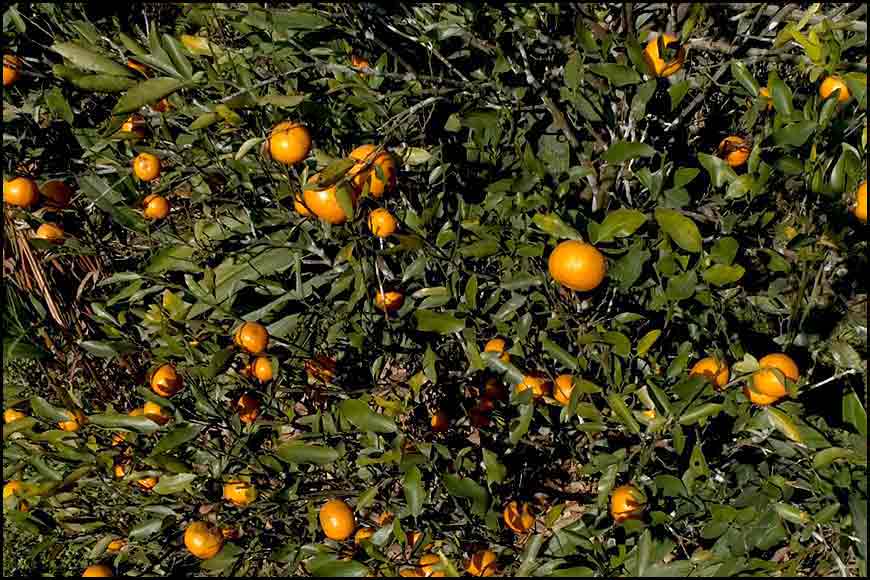 Another trek through the forest takes you to the beautiful mountain village of Chatakpur, or you can trek to Bagora via Mamring. Other options include a trek to Kurseong via Majua and Mahaldiram.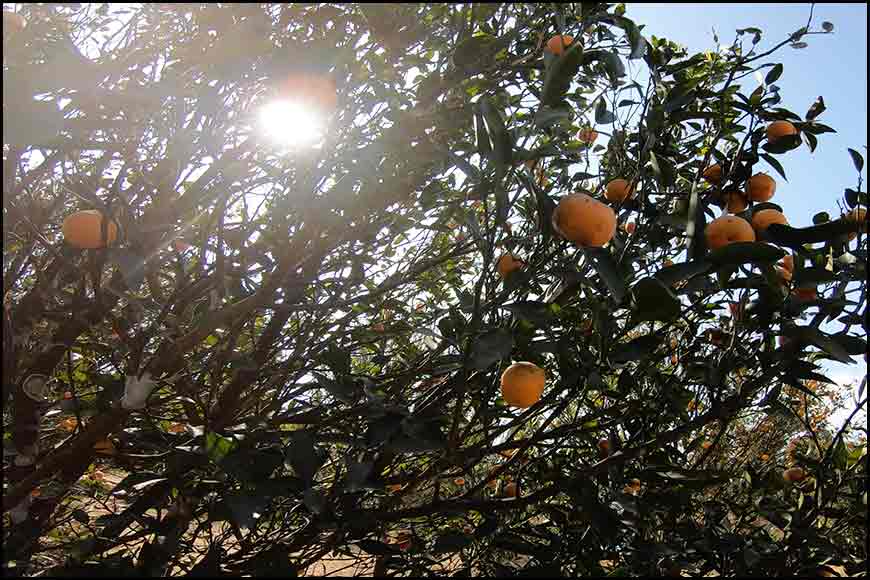 Getting There
There are three principal routes to get to Sittong. The shortest route (about 55 km) is through Siliguri-Sevoke-Kalijhora and Latpanchar. The second (about 78 km) passes through Siliguri-Rambhi and Mongpu. The third route (about 75 km) is through Kurseong-Dilaram-Bagora and Ghareytar. Located approximately 35 km from Darjeeling, 54 km from Kalimpong, and 54 km from NJP, Sittong is thus easily accessible, though the quality of roads is not always uniformly good.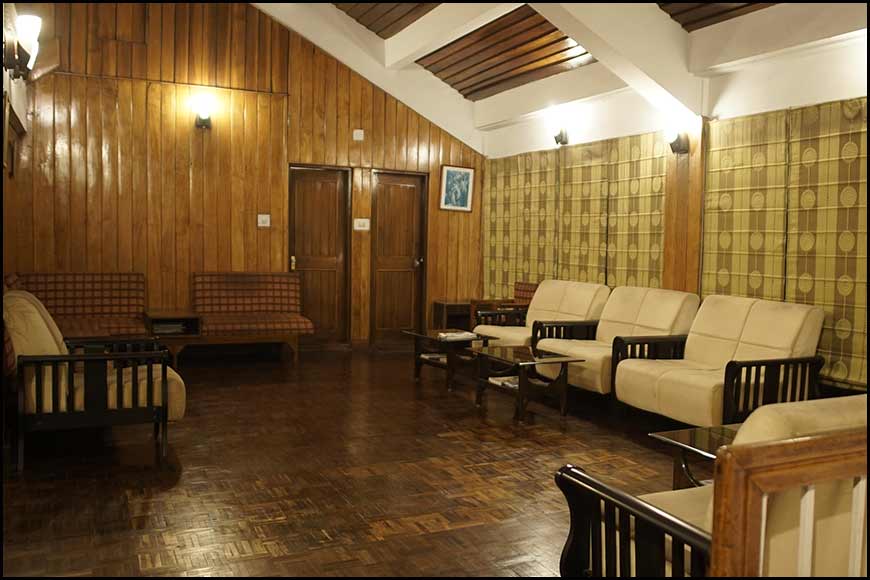 Roudra Chhaya Tourism Property Kurseong
Where to stay
While Sittong offers a few homestays, a good option is to base yourself in Kurseong, at the Roudra Chhaya Tourism Property (earlier Kurseong Tourist Lodge) run by the West Bengal Tourism Development Corporation. Kurseong is just about 30 km from Sittong, and the drive is as usual spectacular. Staying at Kurseong also offers you access and transport options to all surrounding destinations. For bookings and detailed information, kindly contact
West Bengal Tourism Development Corporation Ltd
DG Block, Sector-II, Salt Lake
Kolkata 700091
Phone: (033) 2358 5189, Fax: 2359 8292
Website: https://www.wbtdcl.com/
Email: visitwestbengal@yahoo.co.in, mdwbtdc@gmail.com, dgmrwbtdc@gmail.com