Seed bombs to rescue the lost greenery of the famous Susunia Hills - GetBengal story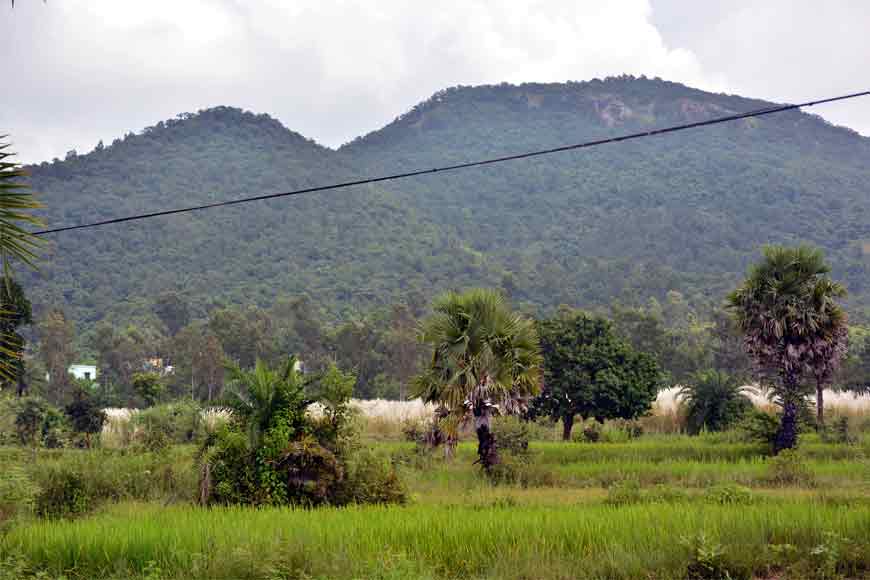 The State Forest Department deployed seed bombs to restore vegetation in the Susunia Hills
Bengal's hills are filled with greenery and are perfect for a weekend getaway, trekking, or a trip to relax. One such place is Susunia Hill, which nestles in southern West Bengal and is a part of the Eastern Ghats, situated in the north-western part of the Bankura District. Amidst the spectacular landscape of lavish green and red soil, Susunia Hill has a height of approximately 1200 feet. The hill is popular for its great archaeological value. Birds like the Asian Paradise Flycatcher, the Indian Pitta, and many more can be seen here. Susunia is home to vibrant butterflies like the Golden Angel, Tawny Raja, Spotted Swordtail, etc. For a nature photographer, this place is pure bliss in the spring. It is also a reserve for medicinal plants and a good location for camping and rock climbing.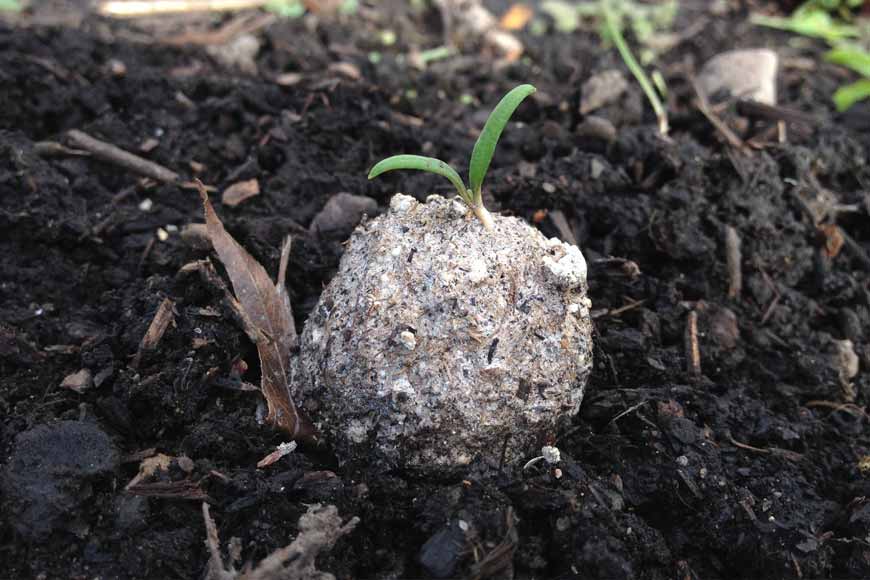 Seed bombs
However, Susunia needs more green, as deforestation over the years has depleted its green value. A part of the hill has turned dry and rough in recent years due to climate change, and the vegetation no longer grows in this part. There was a time when stone carvings were famous in the area. Stones were collected from this place for the purpose of handicrafts, due to which, with time, there developed a huge hole. Plants could not grow in that portion as stones remained scattered all over the place. Legally, collecting stones from the area has been banned, yet the place remains barren. The area is elephant-prone; hence, seed plantation is not an effective method of afforestation as elephants trample the seeds or seedlings and destroy the stems.

Currently, the forest department is employing different tactics to restore the area's greenery. They thus came up with the unique idea of using 'seed bombs' to rejuvenate the place that has remained infertile for almost 20 years. The seed bombs are made by mixing soil with urea and fertilisers. Inside these bombs, seeds of different plants such as Babla, Akashmoni, and Subabul have been placed. That is why it is considered a cost-effective and result-oriented method of afforestation.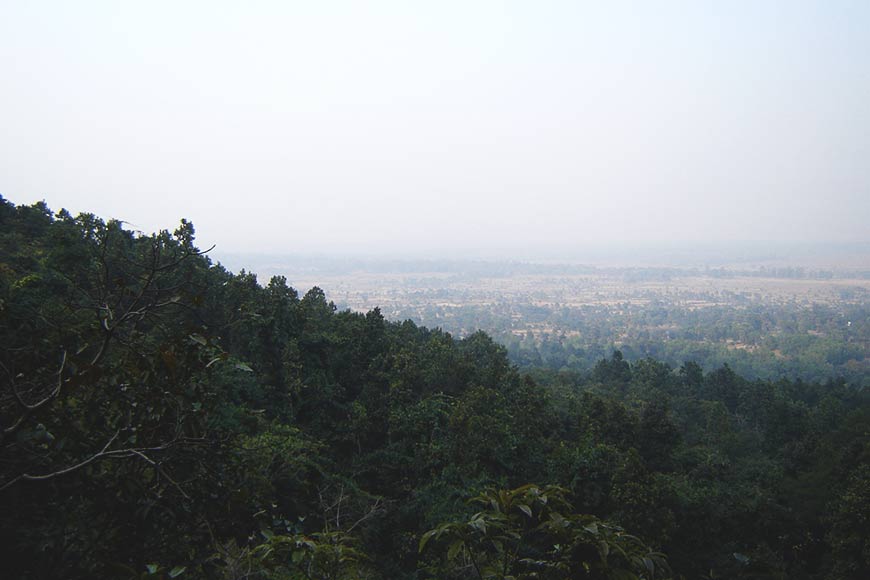 The forest staff of Chhatna Range in Bankura North division climbed the hills recently with 10 bags of seed bombs and scattered them around the foothills. Esha Bose, forest ranger of Chhatna, explained to the media how this experimental idea of dropping 200 seed bombs was executed. Umar Imam, DFO, Bankura (north) division, informed us that while sapling plantations cost around 1 lakh per hectare, the cost involved in seed bombing is one-tenth of that. As part of the pilot project, seed bombings will be executed over two hectares of land.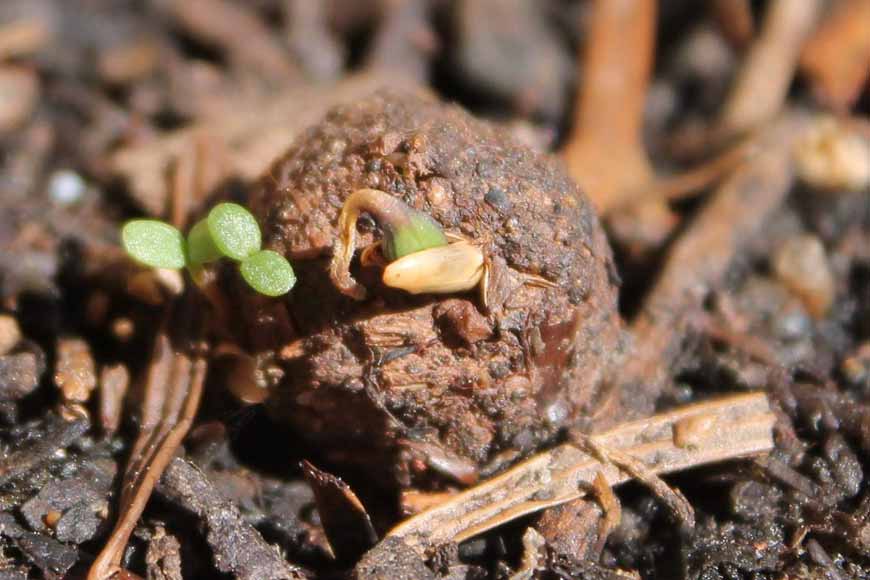 If this means of afforestation succeeds, then the project may be extended to cover about 25 hectares of barren land that was once a ground for illegal stone quarrying. Bringing back vegetation on rocky hills is difficult due to various factors such as limited soil depth, rocky terrain that usually has low water retention capacity, constant erosion and instability due to water flow and wind, a lack of sufficient organic matter, and harsh climatic conditions. The seed bombs are prepared exclusively in the Chhatna Range Forest nursery. In the next phase, seeds of local species such as Bael, Palash, and Kendu will be inserted and scattered. Hopes are that this wonderful initiative will bring back the greens again.