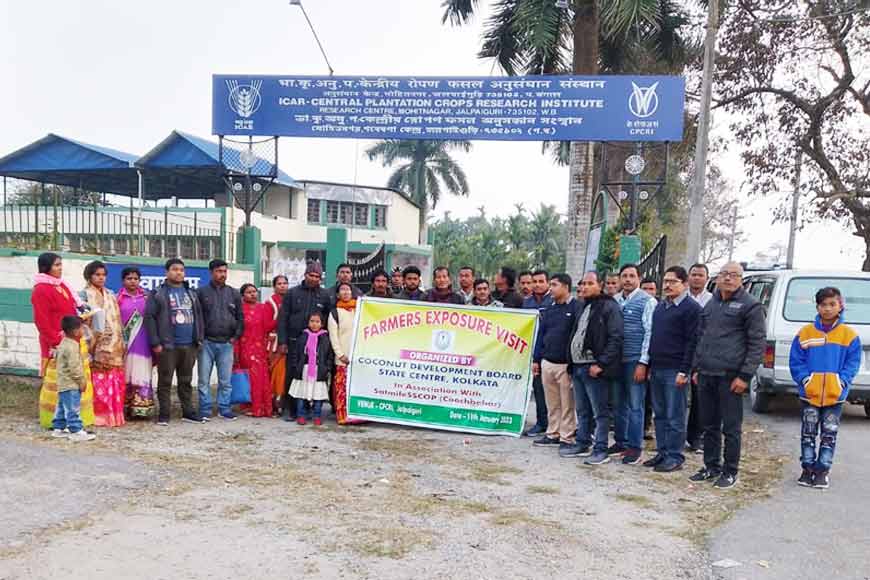 All these years there was a perception that southern states of India grow the ever-worldwide popular coconut in abundance and hence help in the export and marketing of coconuts worldwide, boosting the rural agro-economy. However, West Bengal is not far behind. Thanks to the Coconut Development Board of the state government, different Coconut Fairs are being held across Bengal in recent years to make farmers and the public aware of how coconut plantations can help fetch money as well as do business in a wide range of products that one gets from coconut left-overs, leaves, and its fibres.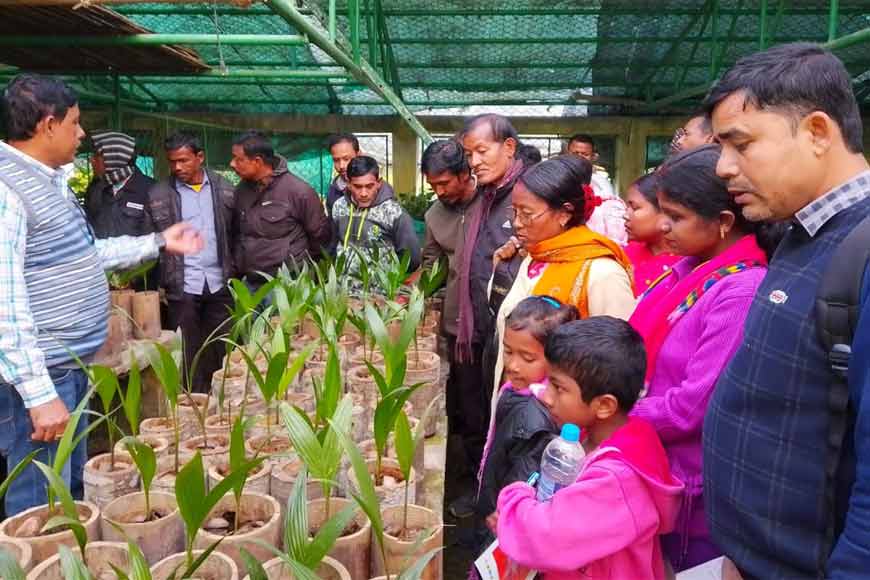 As part of their endeavour to make Coconut Plantation more popular in West Bengal, the Coconut Development Board, State Centre, Kolkata is holding a Coconut Fair in Santipur, which has received a big applause from local farmers. The Mela or fair, a unique kind, has attracted farmers from near and far to participate. The board is organising special hands-on skill development for the farmers teaching them special scientific methods on how Coconut Cultivation can fetch more money than other crops. As Agriculture Scientist, Shovan Debnath said: "Coconut is a Cash Crop and grows very well in climates like that of Bengal, especially in the coastal districts of Medinipur as well as places like Nadia. Cash crops are the future of cultivation, especially with climate change causing big havoc in the agricultural sector of India, we need to focus on new plantation crops that can fetch the farmers more money as well as whose end products can also fetch jobs for the rural women who can be skilled in using them as artwork."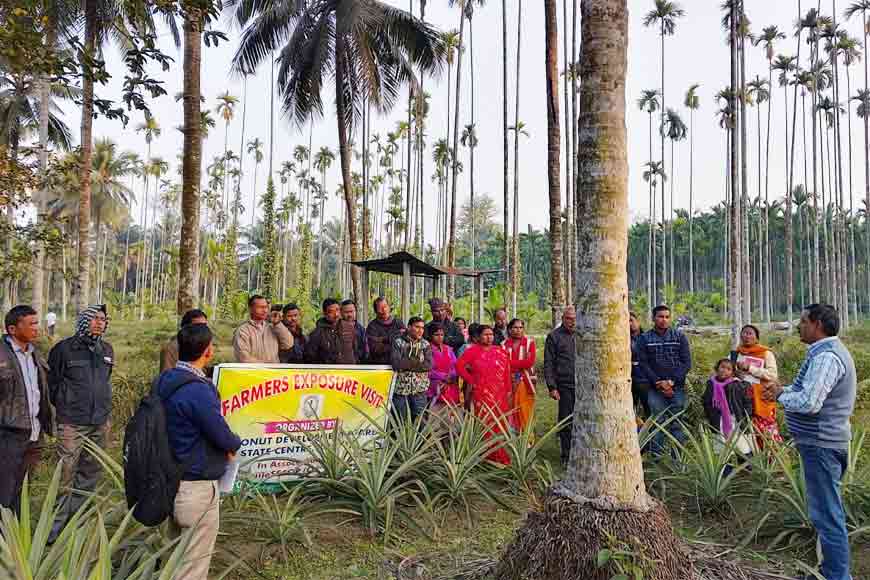 Indeed Coconut has led to a flourishing cottage industry in the Southern states of India, particularly Kerala. It is all the more thus needed to popularize this crop in West Bengal. Recently, the Coconut Board conducted 'Block Level Seminars' on Scientific Coconut Cultivation Technologies and Value Addition in coconut under extension activities to celebrate Coconut Development Board's Foundation Day. The seminars held across different districts including Jalpaiguri, Nadia, etc were attended by well-known scientists working in this field like Dr. Amiya Debnath, Deputy Director, Coconut Development Board, State Centre, Kolkata, Dr. Arun Kumar Sit, Principal Scientist, CPCRI, Mohitnagar, Dr. Alok Kumar Mandal, Deputy Director of Horticulture, Govt. of West Bengal. An Exposure Visit was also organized in association with Satmile Satish Club O Pathagar NGO, Cooch Behar. The exposure visit was primarily aimed to create awareness among local farmers and teach them scientific and correct techniques of coconut farming.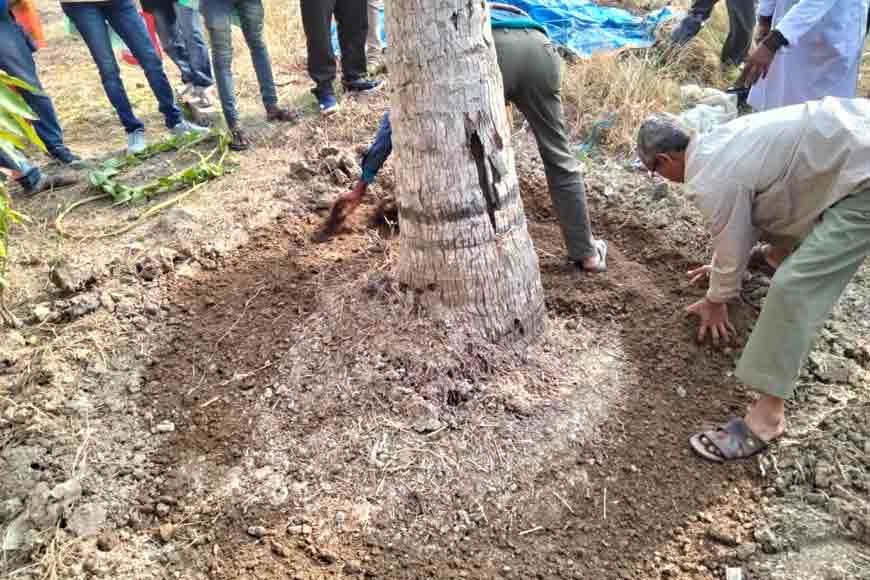 Coconuts can be eaten either raw or cooked, and they are rich in vitamins, minerals, and powerful antioxidants. Coconut milk is also very popular. It is widely used in many Asian cuisines, especially in South India, Sri Lanka, and Thailand, to thicken soups and stews, and you can also use it as a substitute for milk if you have a milk allergy. Additionally, coconut milk is an excellent hair conditioner and an ideal ingredient for homemade face masks in place of water. The fruits can also be turned into coconut flour, which is available in markets nowadays. The flour is often used as a gluten-free substitute.

Coconut oil is quite popular due to its attractive flavor. It is even used as a replacement for butter in many recipes. The Lauric acid in coconut oil is believed to be excellent for health, as it boosts immunity and can protect against several illnesses. The hard shell of the fruit is useful too. It is traditionally used in homes to steam food. The shells are also a popular craft material. Many beautiful craft items are made out of coconut shells. Coconut husks are also used as a craft material. People in many rural areas make their living by making ropes out of coconut husk, and it is a profitable business. People work in large groups in coir factories to make ropes and mats from the husks of coconuts. Coconut leaves are used to make fences as well as thatch roofs. Coconut husks, shells, leaves, leaf stems, and flower stems are used for fires in traditional kitchens. In places with many coconut trees, finding wood for the fire is an easy and inexpensive task. Coconut flowers have many medicinal uses. They are an ingredient in many traditional remedies, especially medicines for new mothers.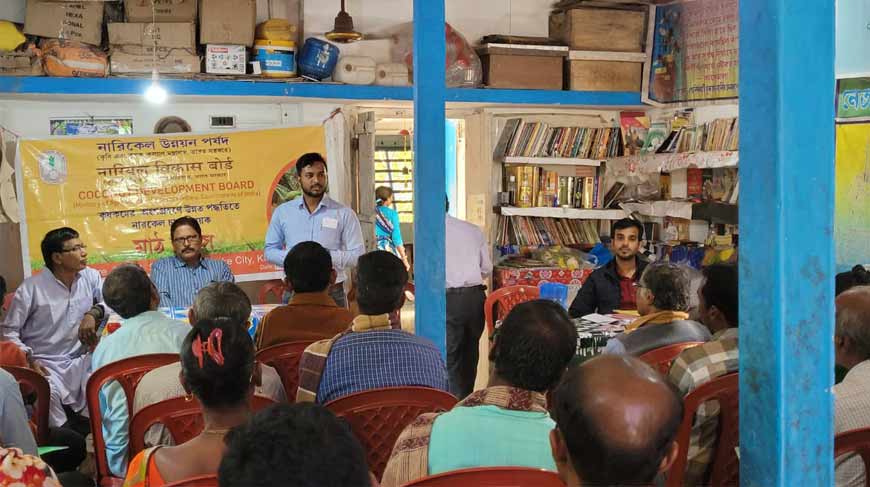 Arabinda Guchhait, a farmer of Hingalganj, North 24 Parganas said: "A Farmers' Field Day Training programme was held at Hingalganj recently and we were helped by the officers who came. We did not know much about coconut cultivation. They taught us how much soil, what minerals etc need to be used and how valuable coconut is as a crop." At the Santipur fair hundreds of farmers participated to learn the techniques for increasing crop production on coconut plantations. As Guchhait who also joined the Santipur fair after the Hingalganj one held in February pointed out, "Not just coconut as a crop, the various handicrafts that can be made with the products one gets from coconut was also taught. This encouraged our wives and daughters, and they are also receiving certificates for coconut carving."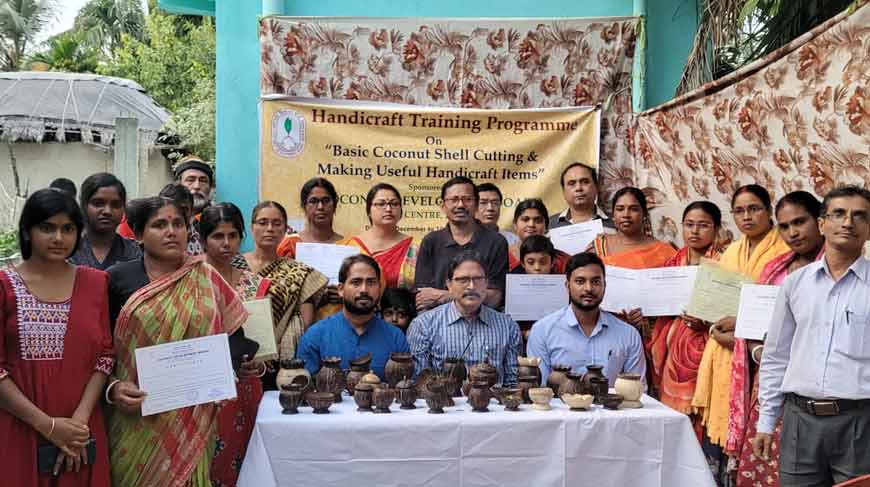 The Handicraft training programmes held by the Board are important additions to the rural economy. As an official of the Coconut Board mentioned: "The nuts are available all year round and the water of daab has unique health properties. But the outer husk of a coconut known as copra and its by-product, copra oil are majorly used in cottage industries today. Around 10 million smallholders worldwide rely on the coconut value chain for a living." The farmers of Nadia who participated in the fair knew about coconut plantations, but they did not have the proper know-how or the technical support chain. The seminars thus helped them a lot.