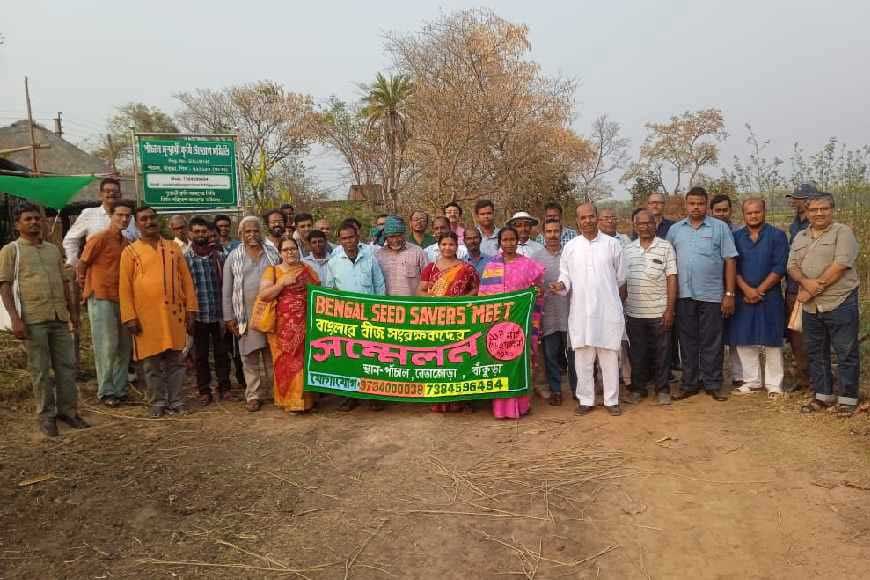 'Save Trees, Save plants, Save Birds, Save Waterbodies'…. But what about saving seeds? And that too seeds of indigenous varieties of crops that were harvested probably by our ancestors decades ago and lost the race to high yielding, genetically modified, costly cousins that have flooded the markets and inadvertently wreaked havoc with our physical health. Since last decade a number of enthusiastic farmers of Bengal from Jalpaiguri to Sundarbans along with agricultural scientists and researchers have come forward to preserve indigenous seeds of paddy, wheat, millets and other crops, primarily in cluster cultivation farms dotting the districts of Bankura, North Dinajpur, Jalpaiguri and other districts. These indigenous varieties are low cost to grow, they have immense nutritional value, can grow in remote areas where modern agricultural devices and techniques are not available. But little is known about them as our markets are flooded with varieties of rice, wheat and millets laced with poisonous pesticides, fertilisers, leading to detrimental health issues in the urban population.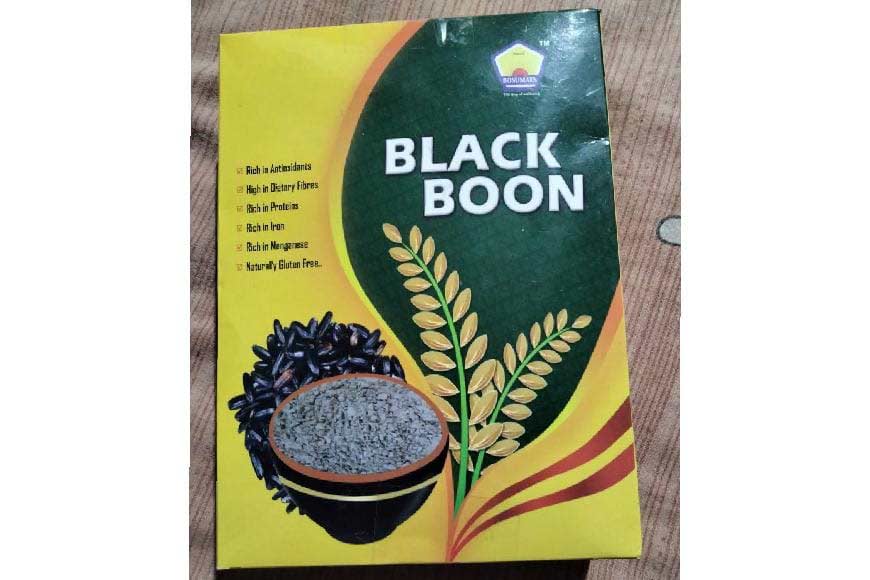 "What's more, most of these indigenous crops have a multitude of nutritional values, from minerals to digestive properties and when included in the daily diet act as a blessing to ailing people and even pregnant mothers," pointed out well known agricultural scientist Anupam Paul, who has been working in such seed preservation for decades. The Agriculture Training Centre at Phulia over last 2 decades has been playing an active role in this regard. "West Bengal is first among all states of India in growing indigenous paddy and also first in growing Kaala Bhaat or Black Rice (400 tonnes a year)," mentions a beaming Paul.
To give a boost to this effort and exchange ideas, recently 70 such farmers doing organic cultivation of various staple crops across Bengal, from 10 districts, participated in first of its kind Seed Meet at Bankura's Panchal block to Save these Indigenous Seeds and distribute them to a larger forum. Organised by Panchal Susthayi Agriculture Centre and Forum for Indigenous Agricultural Movement of Raigunj, the meet saw an active participation of farmers from Bankura, Hooghly, Howrah, North and South 24 Parganas, East and West Midnapore, Jhargram, North Dinajpur and Nadia. Stalwarts in this field including Anupam Pal, Jacob Nellithanam of Bharat Beej Bachao Movement, Soumik Banerjee, seed conservationist from Madhya Pradesh, Anshuman Das of Wealth Hunger NGO, and a number of organic farmers like Bhairav Saini were present.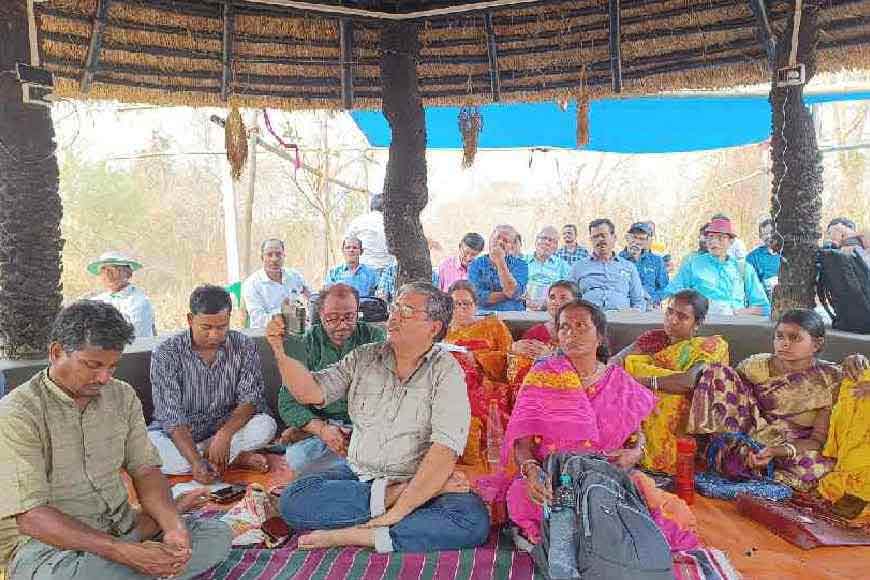 Nellithanam spoke on why such indigenous seeds need to be preserved and why the Central Government needs to have a proper law and procedure to save these seeds. Anupam Paul spoke on Genetically Modified (GM) mustard seeds and said:"Those who believe in indigenous cropping, the environment and soil needed for them, they would never support the cultivation of GM crops." Soumik Banerjee put emphasis on how seeds are being preserved in different parts of India. But he added a note of caution. "Though we are celebrating the international year of millets, it doesn't mean we shall forget our own staple crops like paddy and wheat. Many places in Bengal have a potential of growing organic millets and they can turn into a major staple crop if paddy and wheat see a downsize in production."Farmer Bhairav Saini of Bankura who has experimented with 30 such millet varieties said: "Millets have been growing in the drier areas of Bengal like areas across the Jharkhand belt, Purulia, Bankura etc. But we are trying to popularise this crop so that end buyers feel interested to buy them and use them as a daily food item." Saini believes unless there is "food diversity on the plate, seed diversity will never be achieved. Such seed meets are thus very important where practical discussions on seed and food diversity can be done, looking into the commercial viability of growing such seeds."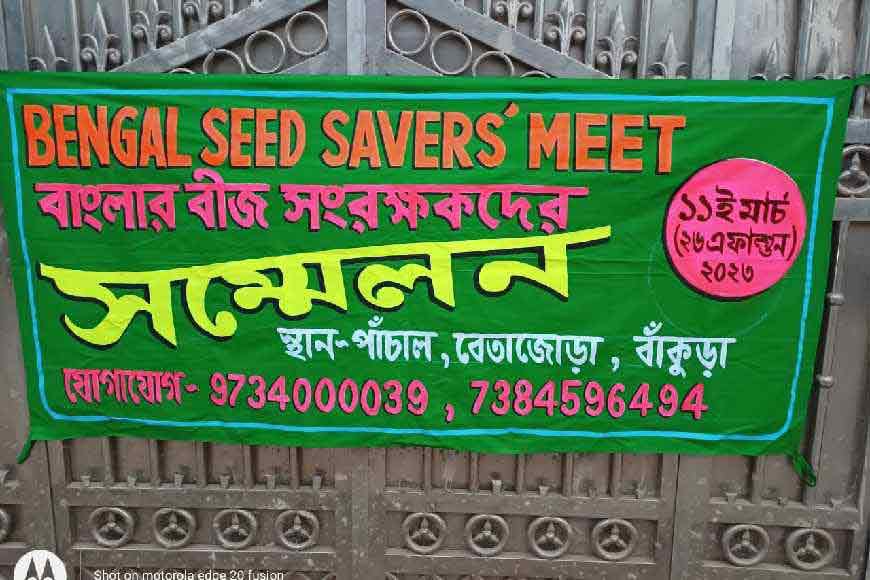 Like Saini since last 10 years, many farmers of Bengal and farming clusters are growing organic crops without harmful fertilisers and pesticides and selling them in good amounts to the market. In Kolkata, there are several marketing platforms where indigenous rice and other organic products are sold, as a support to such farming clusters to make the end consumer aware of the value of such crops. On behalf of Panchal Susthayi Sanstha, Bhairav Saini has preserved more than 200 varieties of paddy seeds over one decade. In Betajora, experiment is on with 32 types of wheat, 40 kinds of millet, 38 types of cotton and maize.

Another organisation namely Basumata Agro Producer of West Midnaporeis working with back and red rice powder and selling it in the markets as 'Ready to Eat' products for children. Even elderly people can have it in form of sattu. For those who love their daily dose of rice, the passion of these Bengal farmers come as a blessing. A recent and disturbing study conducted by Harvard University has established that consuming just one cup of white rice (polished rice) that we get in Indian markets, can put you at risk to diabetes, regardless of your nationality or whether you have a family history of the disease. Thus, the implications of this study can have a long-term impact on the way India eats. Researchers from the Harvard School of Public Health conducted the study on participants who were not diabetic and were made to eat polished rice as their staple food. Regardless of their nationality, they were at 10% more risk of contracting Type 2 diabetes than those who were fed on organic rice. The complete study 'White Rice Consumption and Risk of Type 2 Diabetes: Meta-Analysis and Systematic Review,' was published in the British Medical Journal.
Bhairav Saini and his fellow farmers have undoubtedly never read this Harvard report. But, they do know from experience, how organic traditional rice cultivated in Bengal in the past, addressed such health issues and their consumption kept the people of the land healthy and hearty. "Today, several farmers practise organic paddy farming in Bankura growing 50 different varieties of crop. We have also realised these paddy varieties are low cost as we do not use pesticides and fertilisers but have our own organic products to keep away pests. Our organic paddy can be sold in markets at a higher price than pesticide laced hybrid varieties, but they come with a plethora of health benefits as well as they taste good also," added Saini. Like Bankura, there are many clusters in Hooghly, North Dinajpur and South 24 Parganas that grow organic paddy.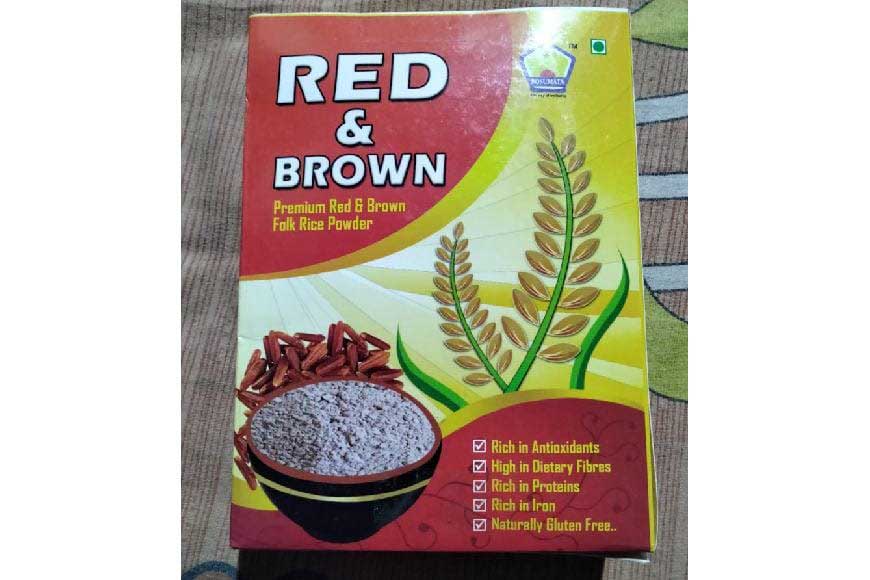 For them, it is a revolution, and a moment of pride when people from far-off Haryana and Chandigarh come across to buy their Kaala bhat variety (black rice) or Gandheshwari (aromatic rice). The indigenous paddy of Bengal have innovative names like Bohurupee, Leelabati, Durga bhog, Oli, Radhunipagol, Kalo Nunia, Katari bhog, Radha Tilak, Kalash etc. They also have multi-faceted uses, some are with high-iron content that is good for pregnant women, some with anti-diarrhoea properties used for any kind of stomach ailments.
At the Seed Meet, a resolution was taken as per Paul that there will be a unit in every district of Bengal and a farmer chosen to act as the representative, who will look into saving, sharing and growing indigenous seeds as well as create awareness on the farm to fork model from organic cultivation to commercialised food processing.
SOME INDIGENOUS VARIETIES OF RICE GIVEN BELOW ALONG WITH THEIR HEALTH BENEFITS

• Dui Satin rice is fluffy and light like cotton and takes time to digest. So, one doesn't feel hungry after a full meal for a long time.
• Tin Satin rice is for stomach upset and cures loose motion and other stomach infections. A diet of boiled Parmaishal, Bhootmurior Phoolkathi rice also work wonders.
• Heera-Moti given to pregnant women for its high iron content along with Garib-shal or Naichi-shal rice to make her stronger. After child birth, she is given Kobiraj-shal rice. These varieties are rich sources of iron – 12 to 16 mg per 100grams of rice. Karim-shal has the highest iron content of 16 mg and zinc content of almost 46 mg. The high content of zinc also aids remission of diarrhea.
• Damodargetu rice to increase stamina.
• Kaala bhaat or black rice is rich in anti-oxidant.
• Parmaishal rice has anti-carcinogenic properties.