Banabitan, conserving nature positively amid the bustling Salt Lake - GetBengal story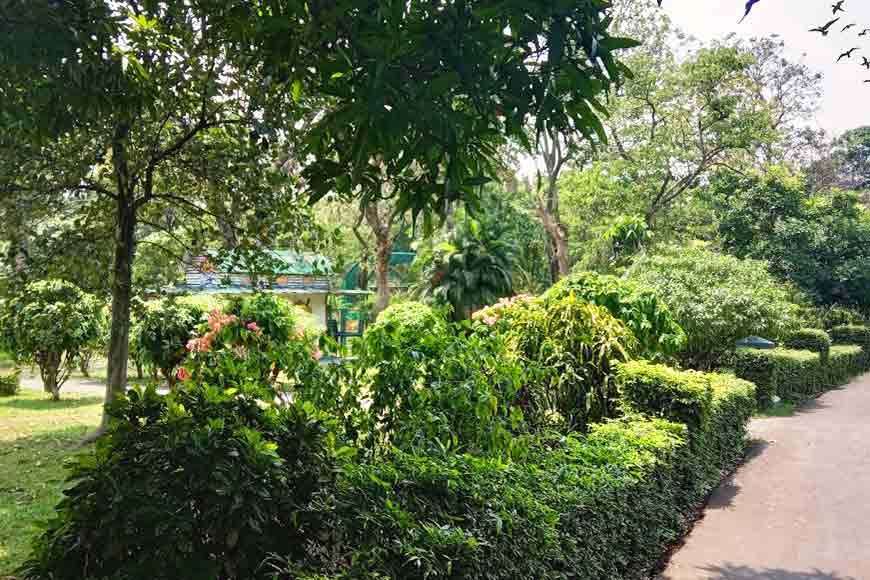 Banabitan, popularly known as Saltlake Central Park
The second largest open space of Kolkata and its satellite towns just after Maidan is now all set to be an eco-education hub conducting nature tours, walks, and knowledge camps for the students and others. Well, that's Banabitan, the haven of peace and tranquility covering huge tracts of greenery along with swamps and waterbodies that in winter are nesting sites of several species of migratory birds that swoon into South Bengal. Popularly known as Central Park, Banabitan of Salt Lake has now been handed over to West Bengal Forest Development Corporation (WBFDC) for the upkeep and also to turn it into an education hub to conduct nature study programmes for students and teach them nature conservation.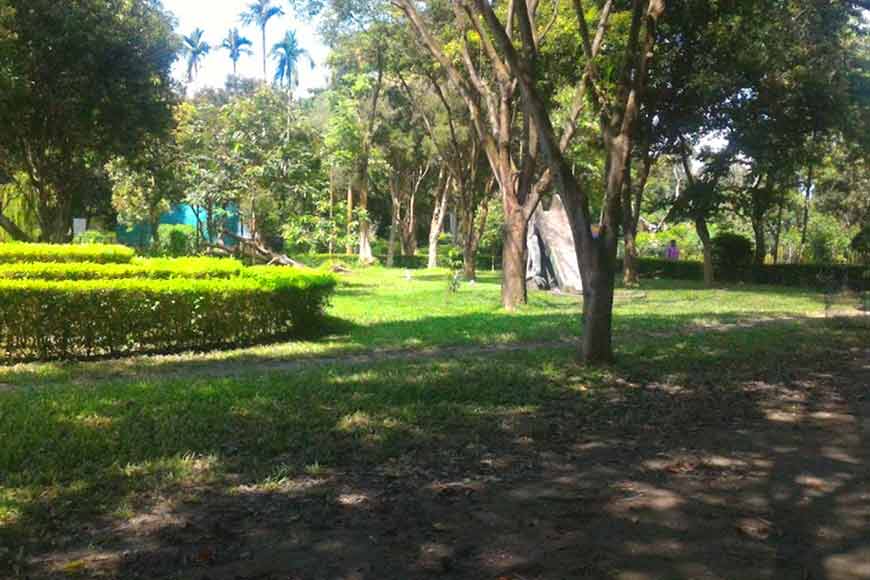 Banabitan Biodiversity Park

The first such nature study programme was held on 12th January for conservation enthusiasts. Not just educational nature trips, Banabitan has for years been a place where short excursions and picnics were arranged. Covering almost an area of 70 acres, this open green space has a variety of flora and fauna and happens to be a morning walker's delight. Different sections of the Park have been dedicated to various natural habitats – like there is a Creeper's corner that has different species of creepers and climbers from different parts of the world, a rose garden that sends a whiff of fragrance around, there is a butterfly park inside where the winged beauties nest and reproduce, sending ripples of colours around when they fly off as adults. These butterflies also help in the pollination of plants and flowers around and thus act as a balance to the local ecosystem. There is a bird park and a children's park inside that ensure the kids get a place in the open to play and interact with nature, something they utterly miss in present-day urban life.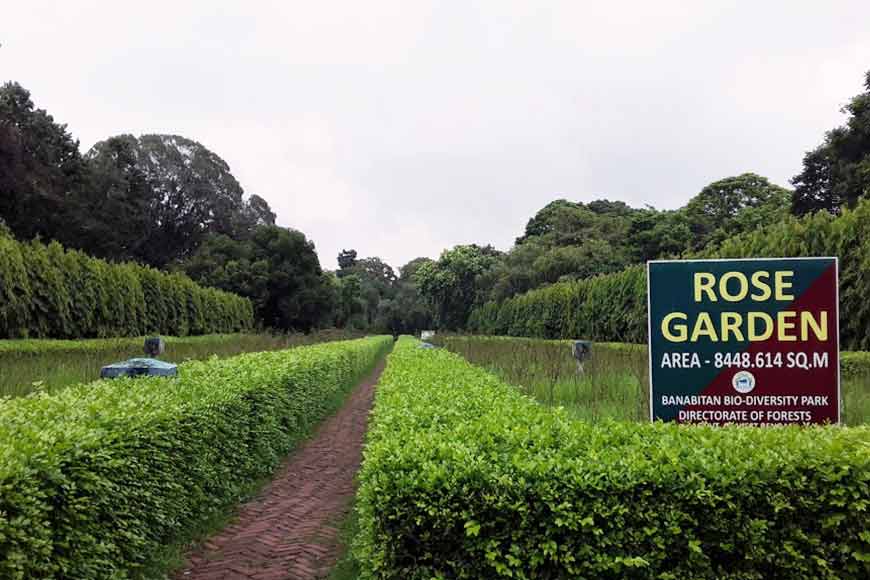 Rose garden in Banabitan Biodiversity Park
But the most notable part of Banabitan is the recreation of a North Bengal Forest area known as Mini Jaldapara. As we all know Jaldapara National Park and Sanctuary is one of the leading natural habitats of the one-horned rhino of West Bengal and is in the Alipurduar district. To create a similar feel, an area has been chosen with statues of Jaldapara fauna and similar trees recreating a forest zone. The water bodies attract several bird species as well and turn them into a photographer's paradise. Birds like White-throated kingfisher, Black-winged Kite, Cattle Egret, Black Drongo, Parakeets, and Lesser Whistling Duck (a migratory bird) are found in abundance. For nature enthusiasts who wish to make gardens at home, there is a very high quality seed centre within the park that runs a nursery. One can buy good seeds and saplings from this centre.
Entry fees: Rs 50 per person. Parking free.
Nature study group fees: Rs 100 per person for half day and Rs 200 per person for full day.