Can Music be used to fight climate change? World-famous activist Sukrit Sen engages in a tête-à-tête with GB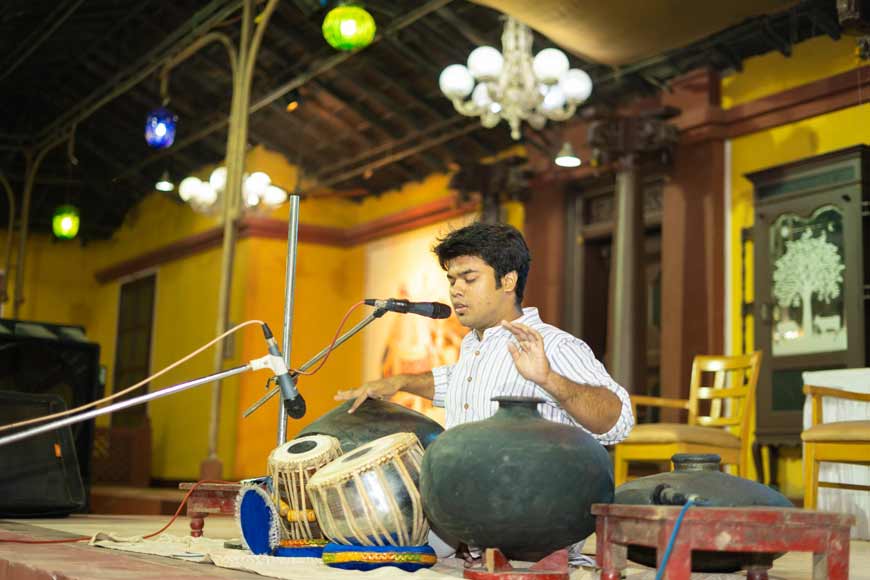 Living Waters Museum! Does that sound contradictory and weird? But it exists and the Kolkata chapter has been opened by none other than Sukrit Sen, the 28-year-old disaster and heritage manager who has blended water with music. He is a part-time researcher at the International Centre for the Study of the Preservation and Restoration of Cultural Property (ICCROM) in Rome. He leads the Kolkata Chapter of the Living Waters Museum.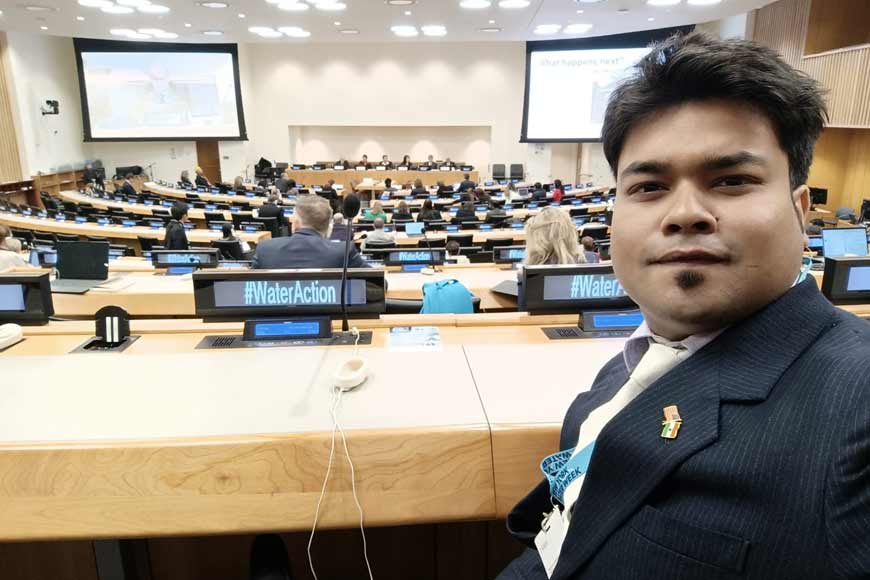 Sukrit Sen was born and brought up in a musical family. "My father is a Padavali Kirtan singer and has a background in Indian classical music as well. My grandmother was an Esraj player. So, there was always music in my family and that is how I got introduced. As my father was a singer, most of my family members also thought that I would be pursuing singing as well. But my mother was a visionary and made me aware that if two people in a single family pursue the same field then it can also be beneficial as well and that is how I started learning Tabla and now I accompany my father during his shows. As I grew up, I started taking up other percussion instruments as well, wherever I used to travel, I took up a percussion instrument from that region or country. This is how my journey began, now I can play the Ghatam, Tabla, Mridangam, Khol and many more."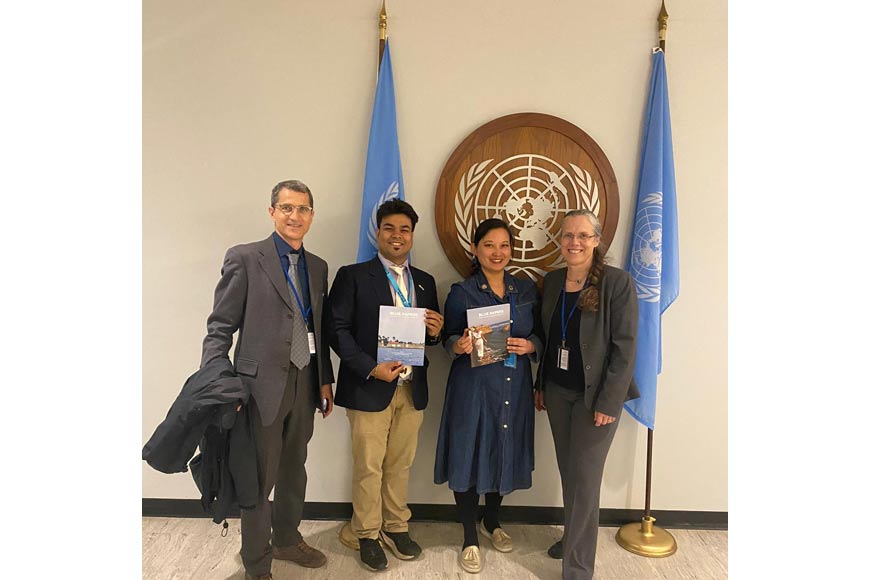 Sen had primarily learned tabla and it weighs almost 15 kilos, so whenever he would travel it would take up almost all his luggage space. Then he met a friend who plays the flute and was really jealous of him as he could carry his entire set of instruments everywhere. Once they were jamming in a metro station in Delhi and he felt so left out as he was able to carry his instruments and Sen could not. This is where his interest in smaller instruments started and he started collecting smaller instruments that can be carried in his pocket such as the morsing or the harmonica or shakers.
Sen got his Bachelor's degree in Architecture from the Om Dayal College of Architecture, "when I started working in the heritage sector, it was interesting because as an architect I was focusing on tangible heritage, then I did my masters from the Centre for Heritage Management, Ahmedabad University, and a lot of intangible heritage also opened avenues to me and my research started there and I think that is where I also picked up a lot of music because I saw there are so many musicians who fall under the category of intangible cultural heritage. This is where it struck me that I cannot just be a musician primarily, additionally, I can also work with music in my day-to-day life. That makes work really exciting, I work with a lot of musicians, I do it myself and I look at it from a very scientific point of view and this is the catalyst for me every morning that inspires me to wake up and go to work. I use a hashtag called #passionmeetsprofession."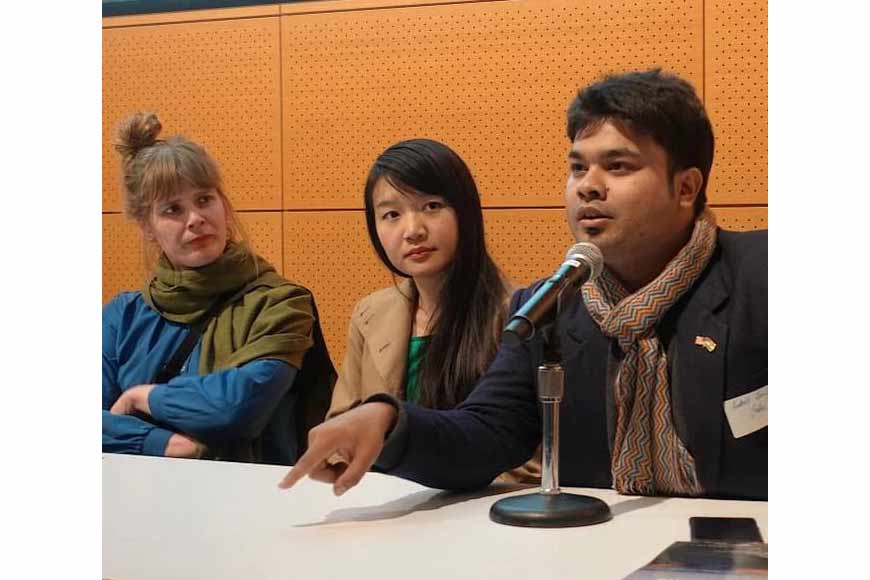 "My mentor for life is Dr. Rohit Jigyasu, a disaster management professional whom I met at a conference. He has been inspiring me ever since I met him. He is a very well-known personality in the field of heritage conservation. He gave me the opportunity to do my first internship in Darjeeling where we worked on the disaster management plan for Darjeeling Himalayan Railway. That was my first experience in the heritage sector as a professional and also in the disaster management world."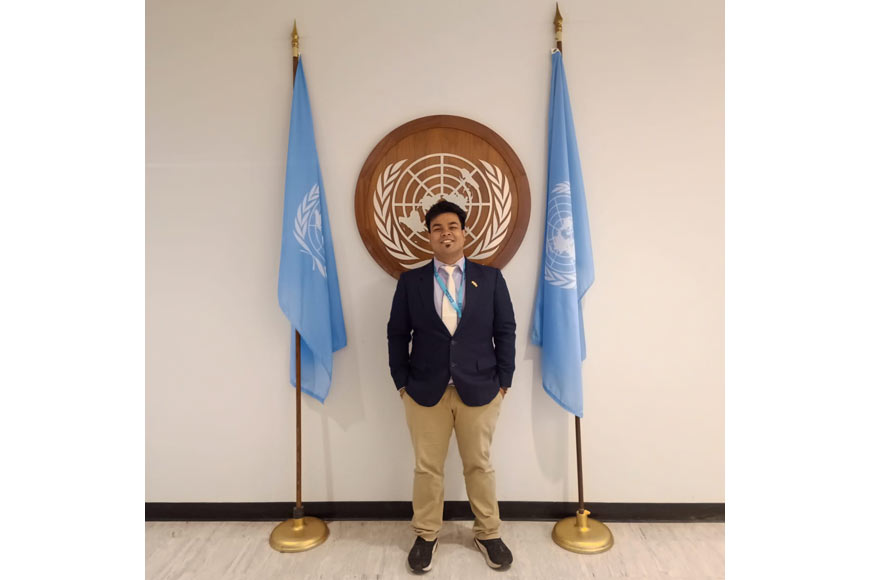 While Sen was wondering what the thesis should be on, Dr. Jigyasu suggested that it be on intangible cultural heritage. He did research on Chitpur and explored the ways in which they can contribute to disaster management and how they are also affected. There he noticed a few factors, firstly, there are hazards that affect them, second, is how they can contribute to the hazards, sometimes their part is overly romanticized but their practices often are not very sustainable or environment-friendly, such as people using open fire, instances of child labour, use of harmful chemicals on the road, which were going to the drainage system and creating pollution. Third was how we can use their help to contribute to disaster management.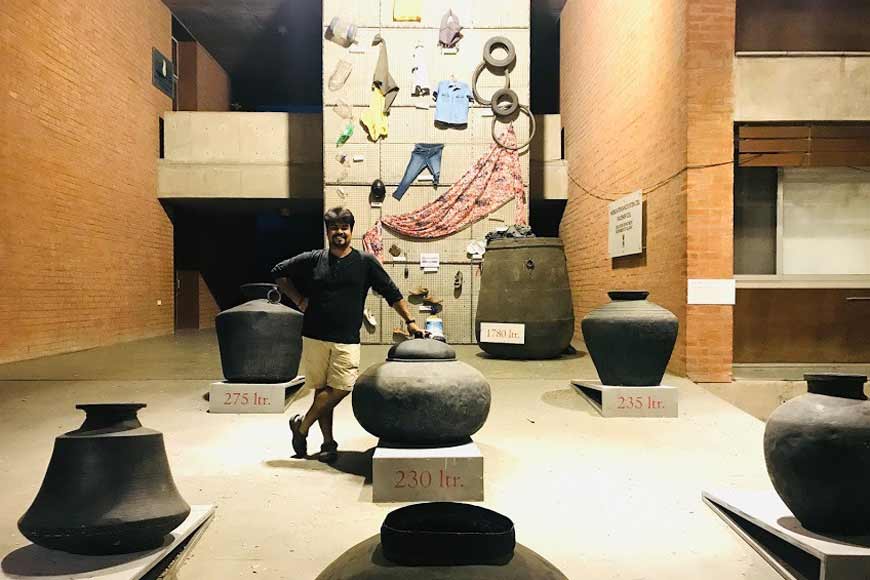 Sen wants to instill in the youth the values of how climate change can be combated and how the generation as a whole can help with that. He attended the United Nations Water Conference at the UN Headquarters in New York. "My experience at the UN water conference was fantastic and it was an interesting opportunity for me. I was invited on behalf of the living waters museum, but my trip was sponsored by the United Nations Office for Disaster Risk Reduction (UNDRR). We recently finished writing a book on traditional knowledge in disaster reduction, the book focuses on traditional and indigenous knowledge systems, the book does not romanticize traditional knowledge, but we are trying to extract the science out of it, so we talked about the book. A lot of conversations were around the building of dams and how we should let rivers flow naturally as dams have a lot of consequences. Earlier, people used to change the course of water according to their use but it was done in close interaction with nature which, in modern times, we do not have the bandwidth to cope with it. The idea was to have a better understanding of the environment. We cannot say no to development but development cannot come at the cost of climate change. Another thing that was focused on was how art and artists play a major role in water policy as they are not only using a more understandable medium for such things, their artworks are documenting climate change for much longer than people even started talking about. For example, Bhatiali music is about the fishermen singing out of their inspiration from their surrounding environment, so they talk about nature and how gradually it is changing. The talks focused on how the artists and the youth can be kept involved in such matters and make them active participants."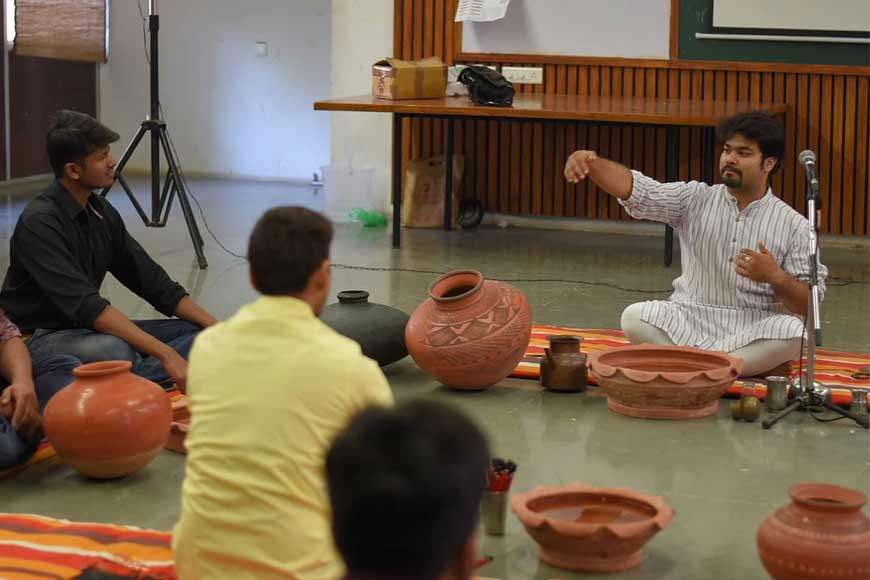 Sen focuses on footprints, both carbon and water footprints. In general terms, footprints are anything that you leave behind. "Any work has a certain amount of carbon footprint, that includes something as tiny as a mail in your inbox, as somewhere it is stored, it is occupying space and energy is being used to create that space. It seems negligible but the vast population makes a huge impact. The idea is to make people aware of footprints that are affecting the environment. I work primarily around water footprint and it is not talked about much. For example, one egg has a water footprint of almost 200 litres, or a cup of coffee has a water footprint of 120 litres. So, in order to understand it, we have to go back on a journey to how the product was procured and how it was made. The water is fed to the chicken in order to get the egg, its transported to the retailers for us to procure them, so the entire amount of water spent on one single commodity is our water footprint. The idea here is to make people aware of their overconsumption. There are many polluting industries but many are working towards sustainable means. We have to ask ourselves how much we can reduce our consumption as much as possible. It is not that you will stop living your life but learning to refuse is also important."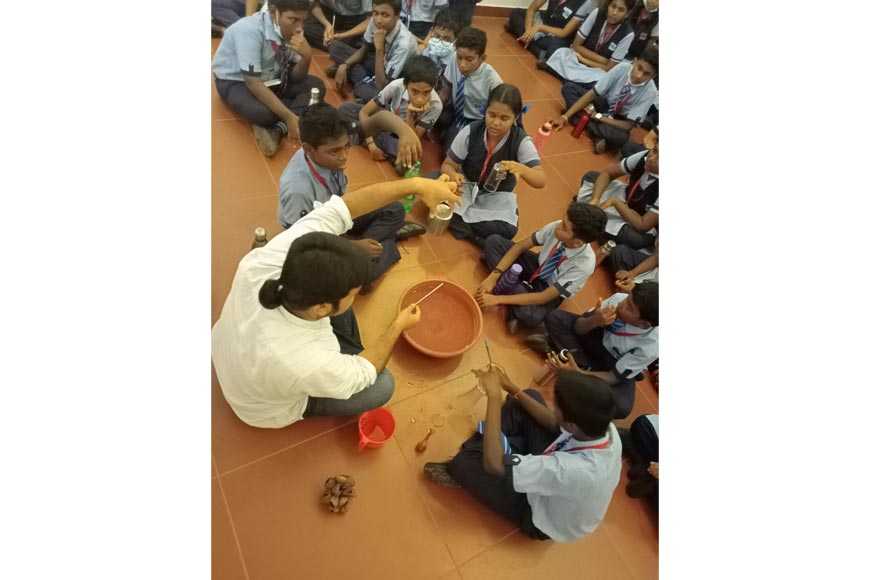 Sen does not drive a car or a scooty, but his preferred mode of transportation is a cycle. "Cycling takes time and people do not have time to waste. I do my daily chores while travelling on cycle. It does not make too much of a difference because with a cycle one can avoid traffic and there are options for a lot of shortcuts as well. The stigma around it is because the cycle slows down the traffic at times."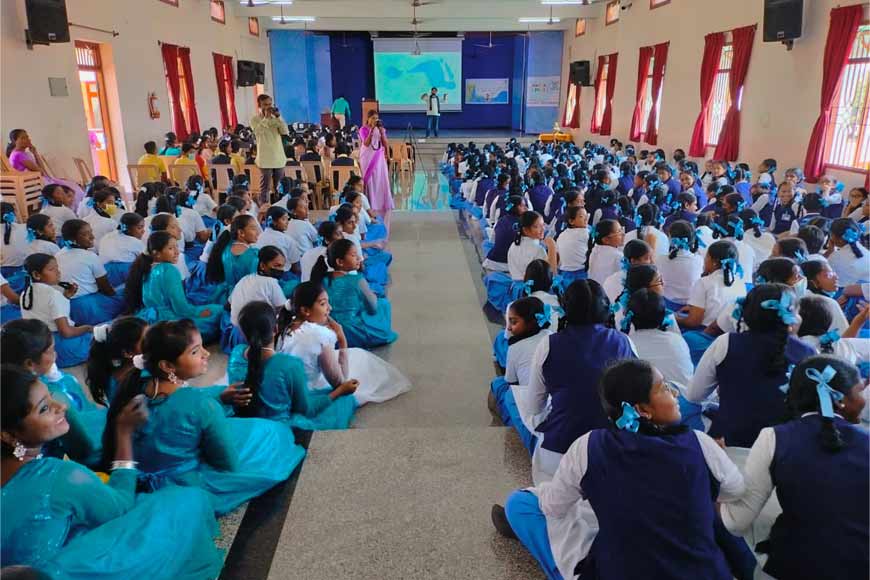 Sen views how pollution can be combated in today's generation. It is a vast topic. "We need to change the attitude of the people but it cannot be done overnight, it has to be a gradual change. Climate change is still a very elite process and there are only certain sections of the community who are talking about it and it is still not democratic. We have to try to take a more comprehensible way to make people aware of what climate change is. Covid affected everyone and changed everyone's mindset on how to deal with it. Climate change is equally impactful but it is a slow disaster. There are people who are affected more and those who are not affected at all, for example, the people of West Bengal are privileged to use water lavishly. In other parts of India, there is prominent and visible water scarcity. There are two approaches- the threat of decreasing resources and the understanding of the value of the resource and not using it in abundance. The solution seems like a double-edged sword. For example, plastic was banned but now we are back to square one. It has to happen from both ends; hence, my point is pollution has to be combated in a more democratic way."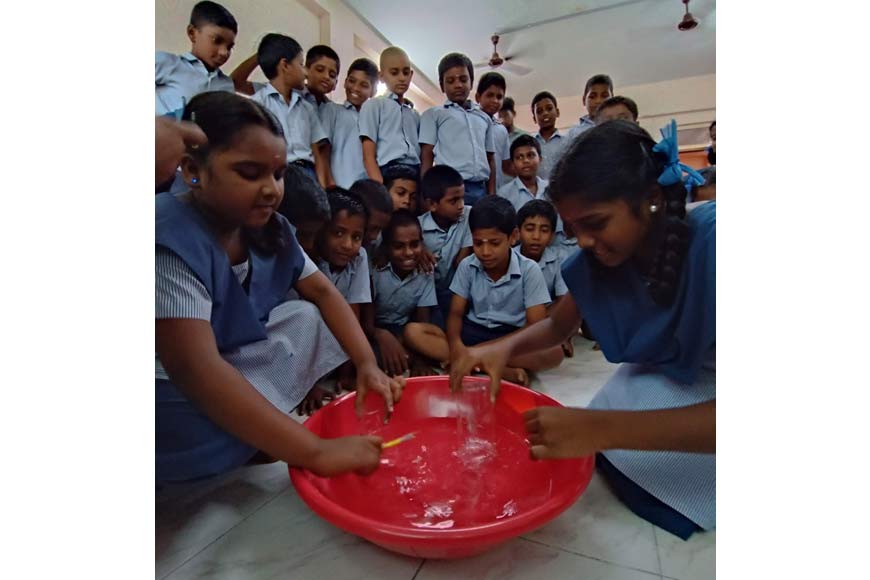 Sen works for the Living Waters Museum. "We are launching City Chapters since 2020, so we worked on Bombay, and Pune, just launched an exhibition in Jodhpur and now we are working with experts and students to come forward and talk about the water bodies of Calcutta, we are calling this exhibition "Jal Jyanto Kolkata" (the living waters of Kolkata) and the idea is to talk about anything and everything 'water' about Kolkata like ports, ghats, lakes, drainage system, the wetlands, lost fountains of Kolkata." Sen has been contributing as much as he can to reduce disaster and help the people understand the value of our nature and how we as a whole can help in this cause towards a better and brighter future.