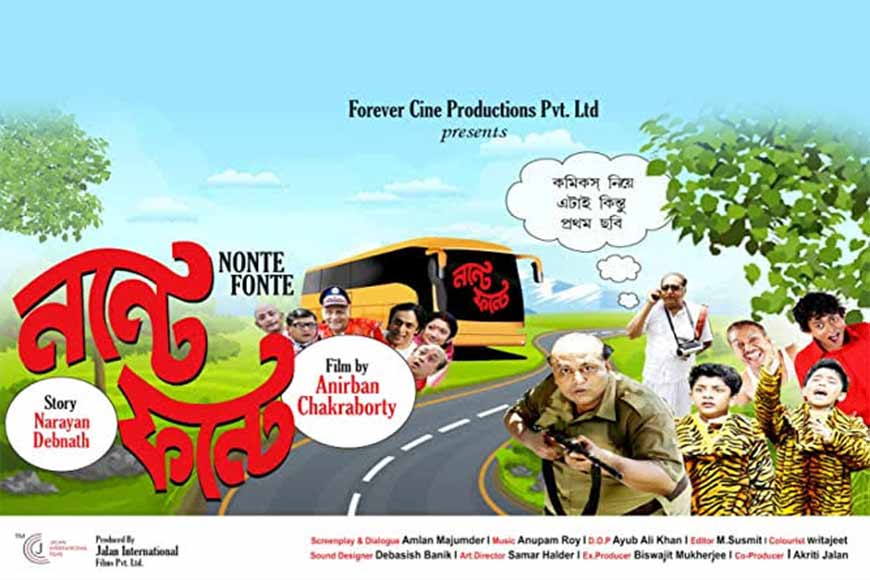 Our childhood is all set to return, and this time on the big screen with Narayan Debnath's Nonte Fonte to hit the movie halls soon. More or less all of us have been a fan of Narayan Debnath's immortal characters. Narayan Debnath - the noted cartoonist, illustrator, and litterateur, whose creations were gobbled up by children in various magazines and newspapers where they came as series. Three of his famous cartoons are "Bantul the Great", "Handa Bhonda" and "Nonte Phonte". Handa Bhonda was started by Pratul Chandra Bandopadhyay, and gained popularity as Debnath took over in 1962. Bantul The Great was published in 1965. He was inspired by a strip called "Desperate Dan" that used to be published in a journal called The Dandy in 1937. Nonte Ar Phonte first appeared in 1982. Debnath was inspired by two naughty boys in Satyen Bose's film "Paribartan" (1949). The famous cartoon Nonte Ar Phonte will appear on the big screen with a live-action cast. The feature film on Nonte Ar Phonte will hit the big screen on 19th May.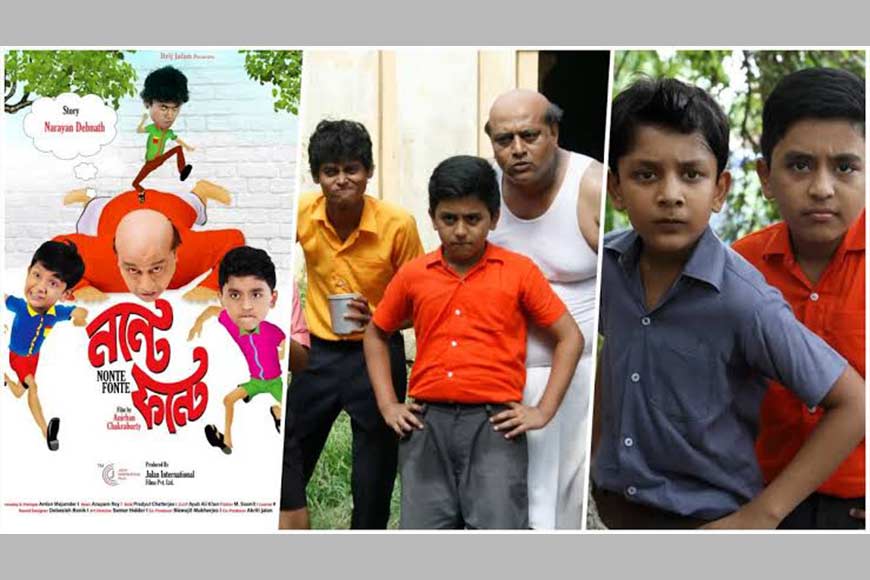 The screenplay of the feature film "Nonte Fonte" is written by Amlan Majumdar and is based on the story of Narayan Debnath. The cast is star-studded as Paran Bandopadhyay, Subhasis Mukherjee, Sumit Samaddar and Amlan Majumdar are acting in the film. Along with them, other well-known actors who will play a role in the feature film are Kanchana Maitra, Biswajit Chakraborty, Parthosarathi Deb, Pulokita, Soham Basu Ray Chowdhury, Lama, Soham Basu, Krishna Banerjee, Manojyoti Mukherjee, Nimai Ghosh, and others. All these actors are well associated with the comedy genre, the audience loves them no matter what role they play, similarly, they are pros at tickling the audience with their hilarious performances on screen.
Narayan Debnath was born in Shibpur in 1925 and was a student at B K Pal School. Since his childhood, he was fond of drawing as he used to draw designs at his ancestral shop which were in the trade of gold jewellery. Debnath was a student at the Government College of Art and Craft where he had taken a five-year course. He left in the fourth year. He then joined a printing press where he was spotted by Deb Sahitya Kutir. He was asked to sketch an episode on PC Sorcar (Senior), the famous magician. The magician was so impressed that he wrote back to him, expressing admiration.
Debnath started writing Bantul the Great and it was published in 1965. Initially, it did not gain much popularity but during the Bangladesh Liberation War, Debnath drew Bantul defeating the Pakistan army, which eventually made Bantul a symbol of victory of good over evil. Many have seen his various cartoons in magazines and periodicals, he was a versatile artist who drew many other comics which are not so well-known, such as Shuntki Ar Mutki where he wrote a comic on a thin girl and a fat girl, he did a detective comics called the Black Diamond series that was published in the 1960s in Kishore Bharati. Black Diamond was darker than his other comics such as Bantul the Great and others.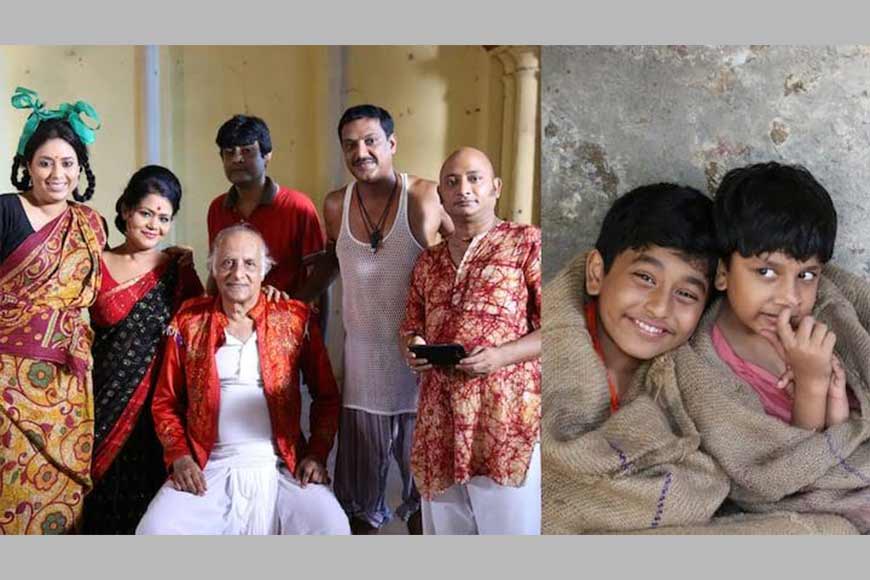 The feature film will bring forward these immortal characters on the big screen and today's generation can vividly understand why the previous generations love him and his art which has made every Bengali his fan. Nowadays, with the advent of new cartoons such as Chota Bheem, Motu Patlu, and many more, this generation has almost forgotten such legends who used to be the lifeline of every child back then. These comics of Narayan Debnath not only give comic relief but also upheld the era in which the previous generations have grown up. Debnath had considerable influence over every child. It is sad to watch that this generation is not aware of such a genius.
But with the idea of presenting the comic as a feature film to the children of today's generation, it can be hoped that many children will admire and be influenced by Narayan Debnath's comics once again and Debnath's count of fans will keep increasing as ever.
The plot of "Nonte Fonte" revolves around two 12-year-olds who are so mischievous that they keep everyone around them busy. Fed up with them, the family decides to send them to Hati Sir's Hostel. Both the kids are sent to the hostel where they are kept in the same room and fight sparks between themselves. Nonte wants to teach a lesson to Fonte, while Fonte devises new plans to attack Nonte. All this chaos leads them to catch the thief called Kankra (crab). Kankra is a member of the Dragon family.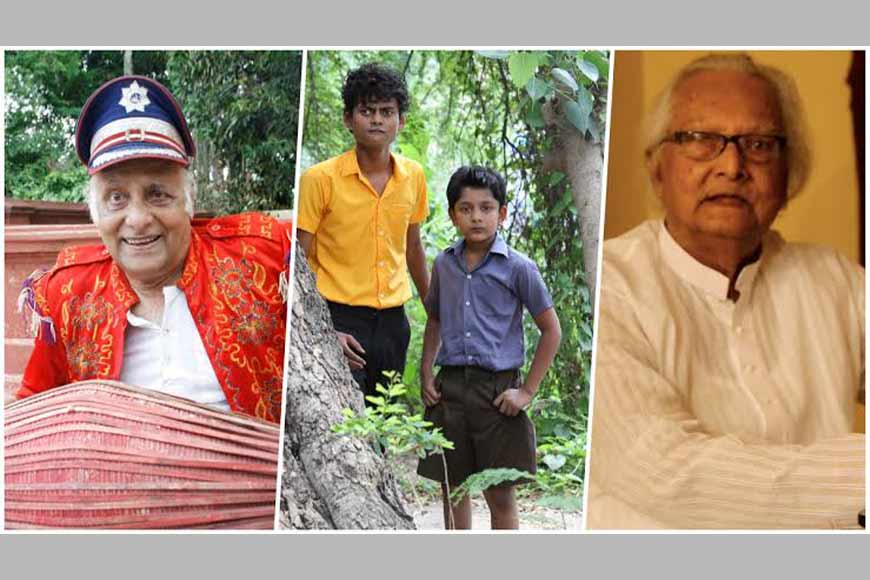 Another iconic figure of the Nonte Fonte comic is Keltuda. Keltuda is a few years older than Nonte and Fonte, who is also the class monitor. He continuously tries to create problems for Nonte and Fonte yet fails to do so, in turn, he finds himself in trouble. The stories of Kankra and Dragon get intertwined with these characters.

The stories are as exciting and humorous as ever. The film will hit the big screen on 19th May and every Bengali, irrespective of their age, is excited with the aim of either reliving their childhood memories or creating new memories.