Legendary Hollywood actor, Sir Laurence Olivier lauded the acting prowess of Bengali actress Gita Dey – GetBengal story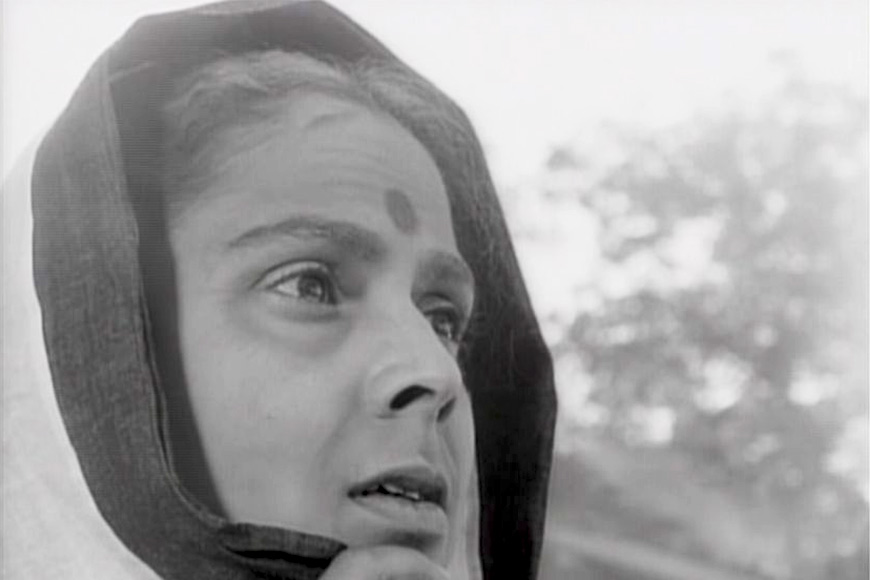 Gita Deyy, a veteran actress in the Bengali film industry
If Chhaya Devi was known to the Bengali movie audience as the 'Mother' with a personality, Gita Dey was the scheming aunt or mother-in-law. Well, that's the stereotype she was set into on the movie screen. Yet, Dey's versatility could never be subdued and we get the various faces of Gita Dey across movies --- from the strict teacher of Bikele Bhorer Phool, to the mother torn between poverty and her daughter in Ritwik Ghatak's Meghe Dhaka Tara. And the other face of the actor was far from the studio lights --- the loving and caring Gita Dey, who helped his co-artistes and was revered by all.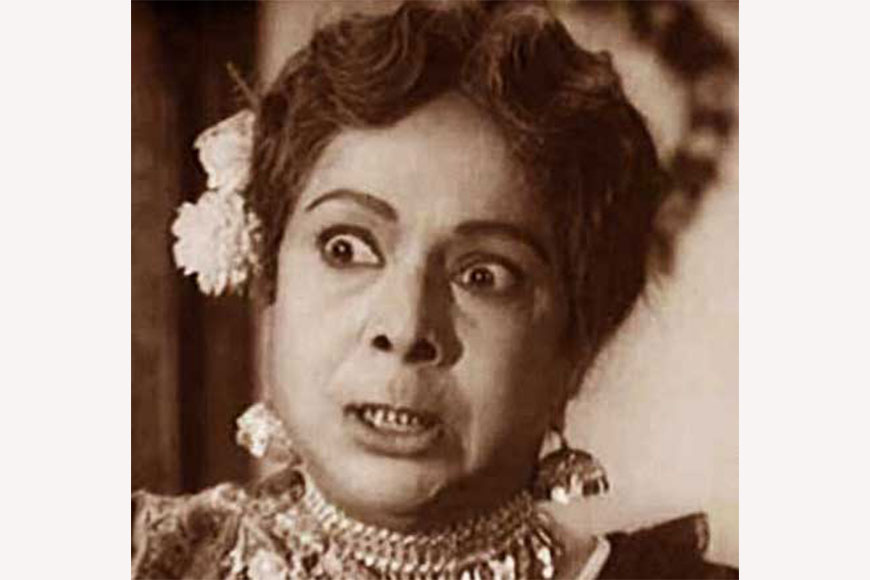 Flawless expressions of Gita Deyy
In his biography, another veteran actor Bhanu Bandopadhyay praises her and mentions how effortlessly she could slip into the skin of her characters. She was a very good singer as well. Gita Dey's acting career started as a child artiste. She worked in Srirangam Theatre where she was trained by none other than the thespian and pioneer of modern Bengali theatre, Sisir Bhaduri. She worked simultaneously in films and theatre, changing gear effortlessly and flawlessly. Her role in Dayini was one of the best in her career that spanned over six DeycaDeys with over 200 films and 2,000 stage shows.
Her father, Anadibandhu Mitra, noticed little Gita's keen interest in music and dance. So, he put her under the tutelage of their neighbour, renowned singer, Radharani Deyvi. She was Gita's first mentor who taught her the nuances of music, dance and acting on stage. Her first film break came in 1937, at the age of six when film director, Dhiren Ganguly cast her in a role in Aahooti. She continued acting in films till the age of 14. At 15, she was married off to businessman Asim Dey. There was a short break in her career but after five years, she was back to face the stage again. It was during this time she came in contact with Sisir Bhaduri. She had acted in group theatre with such stalwarts like Tulsi Lahiri, Sambhu Mitra, Tulsi Chakraborty, Gnyanesh Mukherjee, Kali Sarkar, Kanu Bandopadhyay and Dilip Roy.

Gita Dey was a versatile actress and could easily get into the skin of diverse roles. Proficient in both negative and comic characters, she was brilliant in Sagar Sangame, Satyajit Ray's Teen Kanya, Tapan Sinha's Hate Bazare, Jatugriha and Ekhonee. She was equally at ease in essaying character roles in commercial blockbuster movies like Ajoy Kar's Saat Pake Bandha, Noukadubi, Malyadaan, Aurobindo Mukherjee's Nishi Padma, Dui Bhai, Barnochora and many more. Her acting prowess was noticed and commenDeyd by the legendary Hollywood actor, Sir Laurence Olivier.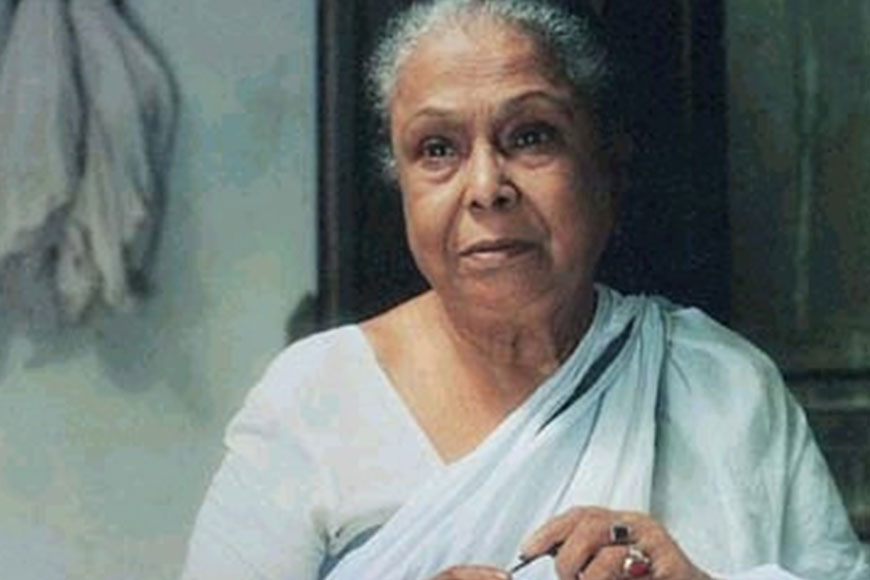 Gita Deyy was not only a versatile actress but a singer as well
Dey was also associated with All India Radio since 1954, and enacted character roles in radio plays. Though ailing, she refused to give up her first love, acting. She was a very loving and caring human being who was both admired and loved by the Bengali film industry. Curtains came down on a long and eventful career when she breathed her last January on 17, 2011 in Calcutta at the age of 79.