Radhatilak rice – the one indigenous paddy variety that warms the heart and looks after health at once – GetBengal story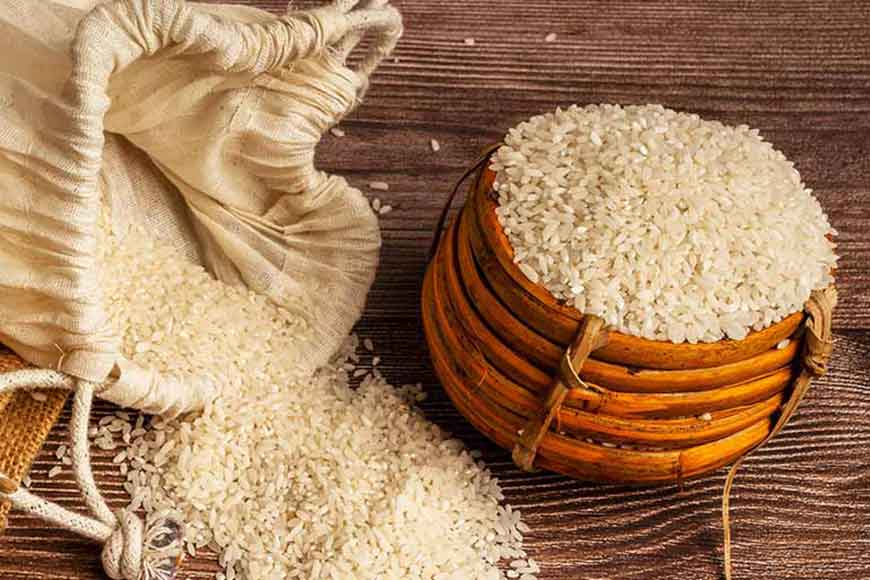 Radhatilak rice - an indigenous paddy variety of Bengal
Bengal once was a hub of indigenous rice cultivation, and almost 500 different paddy varieties, including Jalkamini, Jamaishal, Kabirajshal, Jhingashal, Altapati, Rupshal, Sitashal, Dnarshal, Rabanshal, Bormasa, Roktoshali, Khejurchhori, Tin Sotin, and Fulmoti, illuminated its fields. Farmers used to sow those varieties, the smell of which delighted their hearts and kept stomachs full for a longer time. But with changing times, farmers opted for paddy varieties that could produce a larger yield within a short period of time and thus overlooked the indigenous ones. Let alone consumption, Bengalis today are not even aware of the vast range of paddy varieties that Bengal fields once bore and the history related to those.
However, the tables have turned once again. Due to a changed lifestyle and the overuse of hybrids and chemicals, doctors nowadays are suggesting that we reflect on the nutrients that our daily food provides. And this has made way for chemical-free, organically harvested paddy varieties, one of which is Radhatilak rice.
According to a paddy farmer in Purba Burdwan, Radhatilak attracts fewer pests and diseases. Being nutrient-rich, demands for it have risen recently. Similarly, the good market price has motivated the farmers to cultivate it even more. The agriculture department of West Bengal too is inspiring Bengal farmers to cultivate indigenous, fragrant paddy varieties like the heritage Radhatilak, besides the traditional 'amon' rice. Not only are they motivating, but are also supplying the farmers with the required seeds.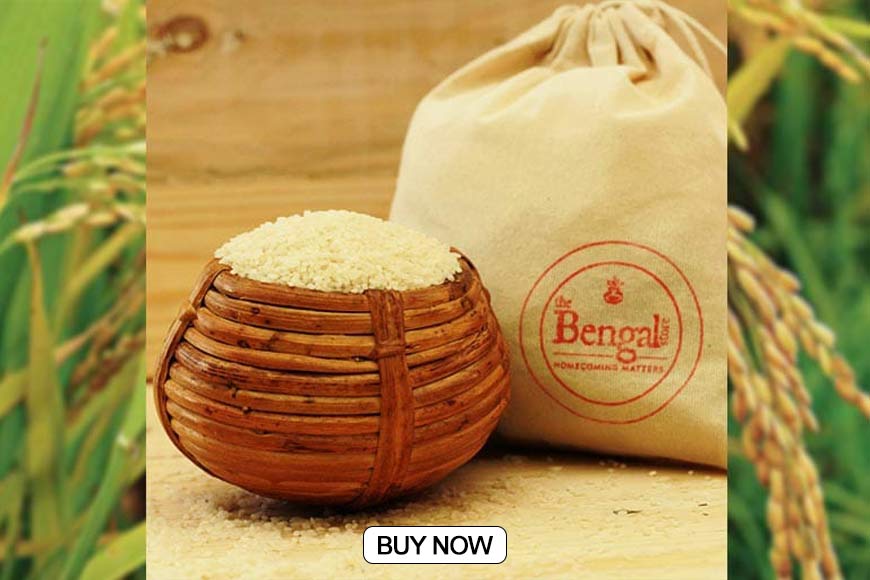 Certified organic chemical free Radhatilak rice from The Bengal Store, kolkata
According to the Agriculture Department of West Bengal, more than 5 lakh hectares of agricultural land in West Bengal are currently being used to rear several indigenous rice varieties. Jalpaiguri and Coochbehar are farming Kalonunia and Maalshira, while Uttar Dinajpur is dealing with Tulaipanji and Kataribhog. Districts like Bardhaman, Bankura, Birbhum, and Hooghly are cultivating Gobindobhog, Badshabhog, and Radhatilak, whereas rice varieties like Hogla, Taalmugur, Dudheshwar, Keralasundari, and Bahurupi are getting reared in the North and South 24 Parganas. Some of the other districts have taken part in the endeavour as well.
The use of harmful pesticides and fertilisers plays a part in the long-term damage to the soil, leaving aside pollution. When consumed, these plant or animal based foods vandalise the human heart, kidney, liver, nerves, skin, and so on. And one cannot deny that children are more susceptible to these side effects. However, West Bengal is determined to fight back against such food adulteration issues by promoting native paddy varieties as much as possible.
Organically cultivated Radhatilak rice consists of aromatic, tiny grains that are full of minerals and are easily digestible. One can use this 'atap' (sun-dried) rice to prepare authentic Bengali dishes like khichuri, payesh, and pulav. Each of the Radhatilak grains is filled with protein, zink, vitamins B-1, B-2, and B-3, carbohydrates, riboflavin, niacin, and calories. While the protein content is good for diabetic patients, carbohydrates help produce energy in the body. Zink works as an immunity builder, whereas the multiple vitamins help shed extra weight, maintain heart health, keep muscles and nerves fresh, control cholesterol, and what not!
How do I detect pesticide-free rice? Teacher and general editor of the Forum for Indigenous Agricultural Movement, Chinmoy Das, says, "Nothing can detect adulterated food better than the human tongue. Besides, there are numerous home-made techniques as well as laboratories out there that help detect food adulteration.'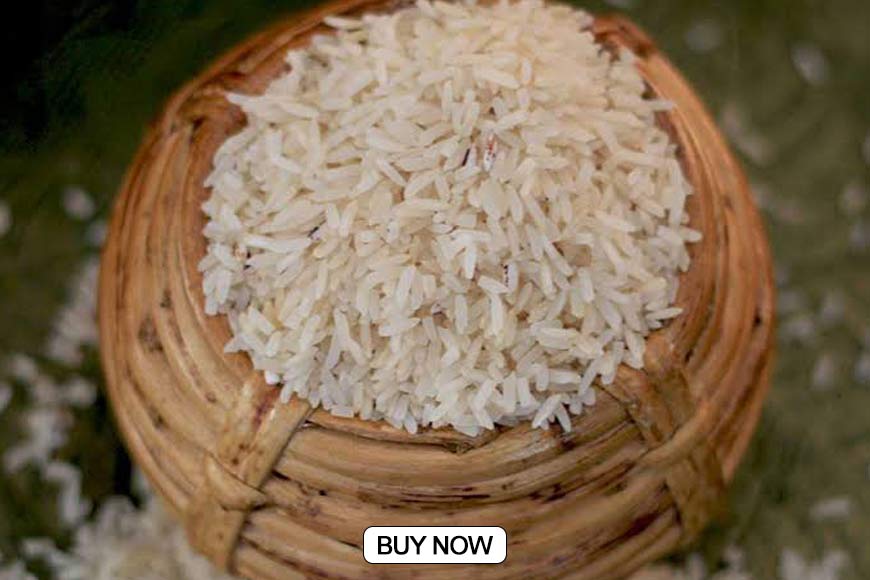 Radhatilak rice- chemical and pesticide free rice variety from Bengal
As Arijit Sen from 'The Bengal Store' sums it up, "The reason why one can find Radhatilak in our store all the year round is because of the soaring demands. We are proud to have delivered Radhatilak rice to more than 24 states in India. We procure pure pesticide-free Radhatilak rice directly from the farmers of different districts of Bengal. Those are then sent to IIT Kharagpur, where they pass through thorough lab tests. All these make our customers rely upon us wholeheartedly."
Since ages, Bengal has celebrated various festivals like Halpunya, Gochhpunya, Dhanyachhed, Rannapuja, Pithe Puli Utsob, Nabanna, and many more, all of which revolve around the cultivation and harvesting of rice. Losing an indigenous paddy variety to time is synonymous with losing the heritage, culture, and values that our society has been protecting for hundreds of years. When we save a native rice variety, we save the toil, reflection, learning, and emotions of innumerable people attached to it.