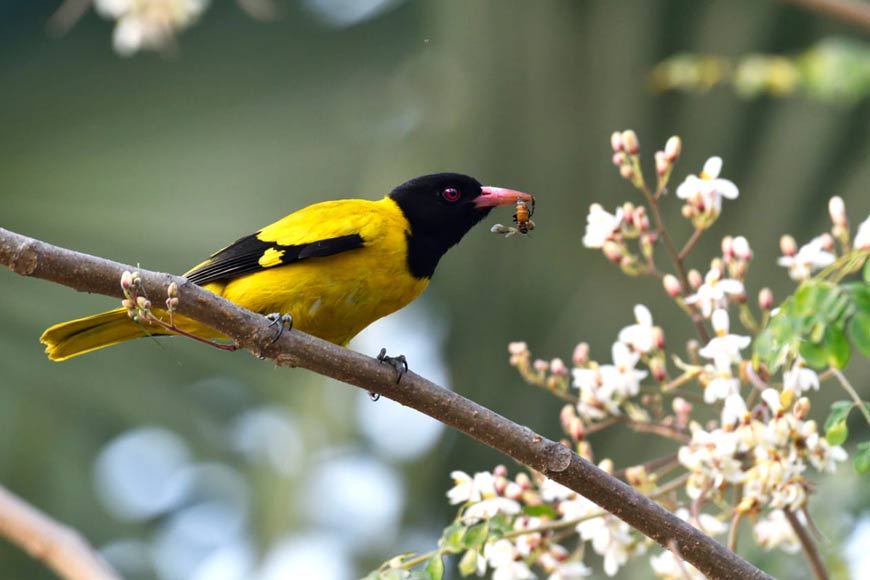 Even a couple of decades ago, the eastern side of Kolkata, especially New Town, had an abundance of undisturbed landscape, long stretches of grasslands, marshlands, and wetlands which was home to a wide variety of wild fauna, birds, butterflies, reptiles and even mammals like jackals, jungle cats and so on. But over the years, the area started to change drastically with little time for the existing biodiversity to adapt to the changes.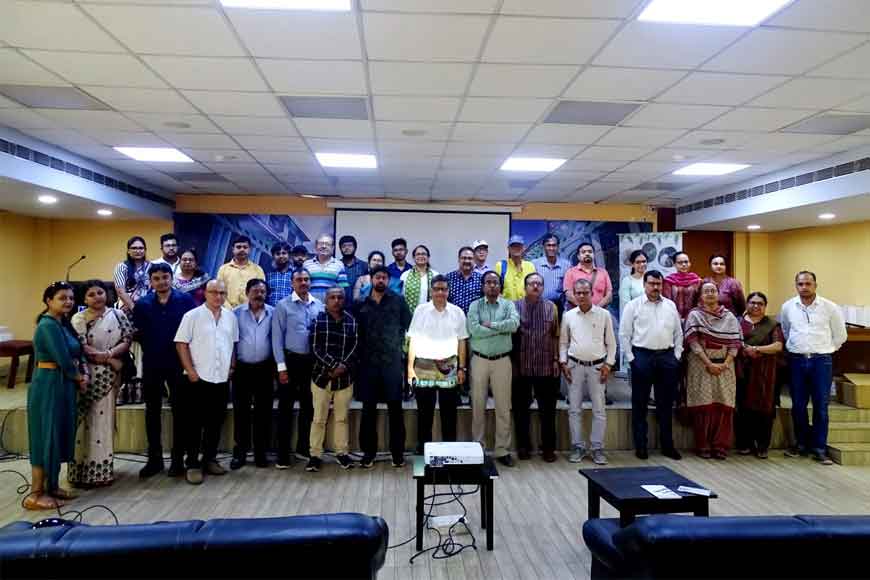 The link between urban development and its impact on the environment is always debatable. With the fast-paced growth of urbanization, we are witnessing a loss of natural ecosystems and deterioration of the environment, leading to an imbalance in nature. Biodiversity, as a significant parameter of an urban ecosystem, is essential for human society because of the goods and services it provides.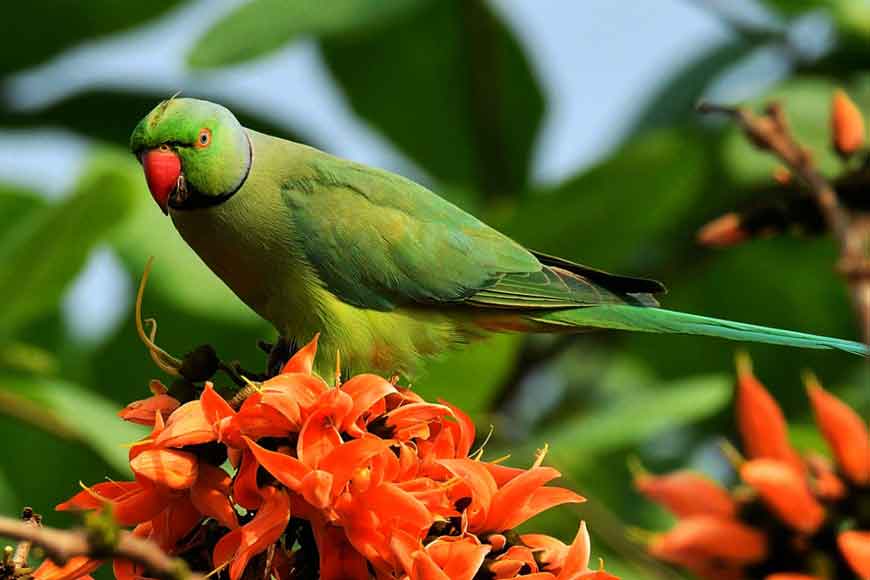 As we all know by now, Earth Hour is an annual global grassroots movement organized by the World Wildlife Fund (WWF) that unites people to take action on environmental issues and protect the planet. The event is held on the final Saturday of March every year as a symbol of commitment to the planet. This year, Nature, Environment and Wildlife Society (NEWS), a renowned conservation NGO based in Kolkata, organized a bird event on March 25 (Earth Hour Day) to celebrate the day. Held at Newtown Business Club, the event focused on the 'Birds of Eco Park'. More than 75 enthusiastic bird watchers and distinguished guests and panelists attended the day-long programme.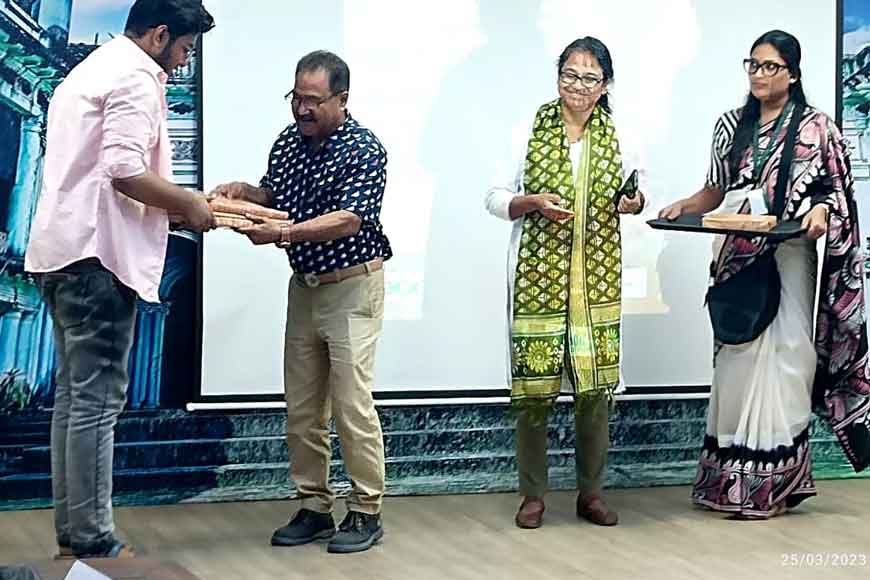 In 2011, Eco Tourism Park aka Prakriti Tirtha in the New Town area of Rajarhat was opened to the public. It is the largest urban park in the country spread across an area of around 190 hectares of land. It is surrounded by 42 hectares of water body, thereby forming an island. The park has ecological zones that include wetlands, grasslands, and forests. Many birds were spotted and recorded across the grasslands of New Town and Rajarhat in the past but their numbers dwindled as development work progressed. Keeping that in mind, the Housing and Infrastructure Development Corporation (Hidco), developed Pakhibitan into a protected habitat for birds. Over the years, the secluded region began to attract birds to this man-made sanctuary. Bird watchers recorded more than 130 species of birds that chose Pakhibitan as their roosting ground. Later on, the Fruit Garden, Meadow Garden, Tropical Garden, and Butterfly Zone were added. The tranquility of the landscape attracted more birds and other species and over time, became a favourite haunt for both ornithologists and enthusiastic amateur bird watchers and nature lovers.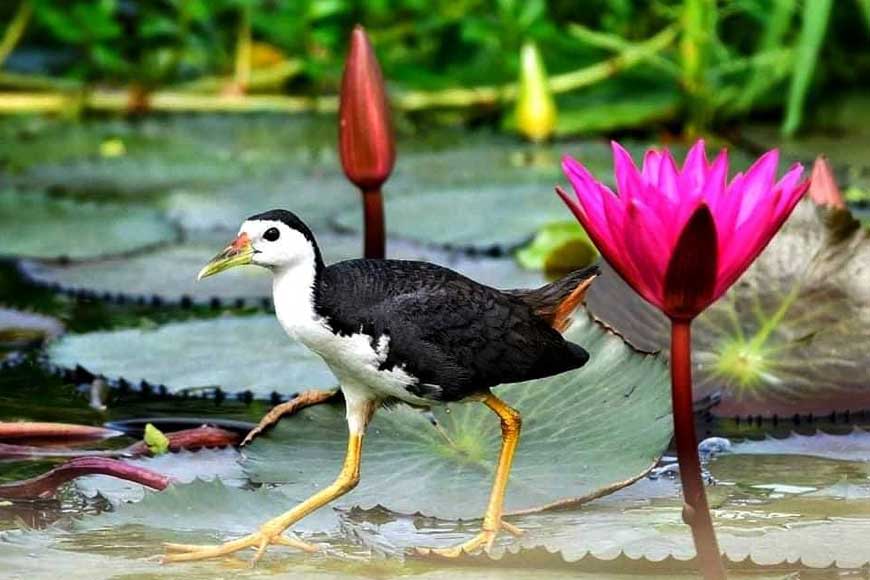 Both professional and amateur photographers have been recording different species of birds in these zones.
'Birds of Eco Park' showcased the works of some of these eminent photographers and documentary filmmakers. The event was attended by Mr. Suman Neogi, Chief engineer of HIDCO; Shri Kalyan Roy Chowdhury, Chief engineer of Nw Town Kolkata Development Authority (NKDA) and Colonel Indrajit Roy, General Manager of New Town Business Club (NTBC), attended this event. The entire programme was held in two sessions. In the inaugural session, Mr. Kallol Mukherjee, a wildlife photographer, and Nikon India Official brand influencer were invited as the guest speaker. It was a riveting session where Mr. Mukherjee presented a photo story on the many birds he had captured with his camera in the vast landscape within Eco Park. He travelled across the rainforest area to capture birds residing under the big canopy trees like Shireesh, Banyan, and Palash. Again, he displayed pictures of large-sized alexandrine parakeets and Coppersmith Barbets, Black-hooded Oriole, and many other exotic species of birds feasting on fruits like wax apples, guava, mango, cluster figs etc. in the Fruit Garden.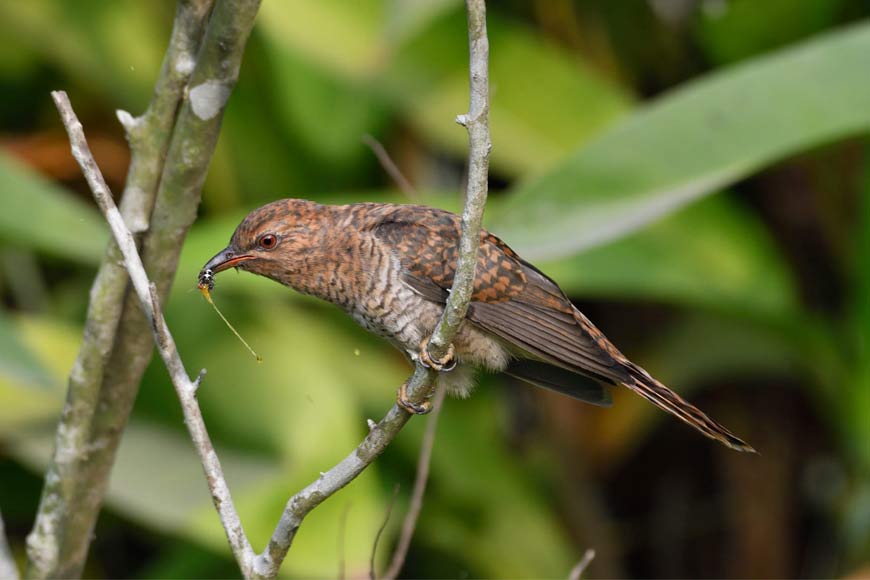 A short documentary on the Birds of Eco Park was screened by NEWS that featured amazing information on the various species of birds. Filmed over a long time by a band of dedicated bird watchers who had taken pains to document the species, it came as a bonus for the audience. The two narrators, Ms. Ajanta Dey (Joint Secretary and Programme Director, NEWS) and Mr. Kaustab Chatterjee lucidly lead the viewers through an amazing audio-visual journey. The short documentary was formally launched on YouTube as well. Many eminent birders in and around Kolkata participated sharing their birding experiences at Newtown and Eco-Park Bird walk.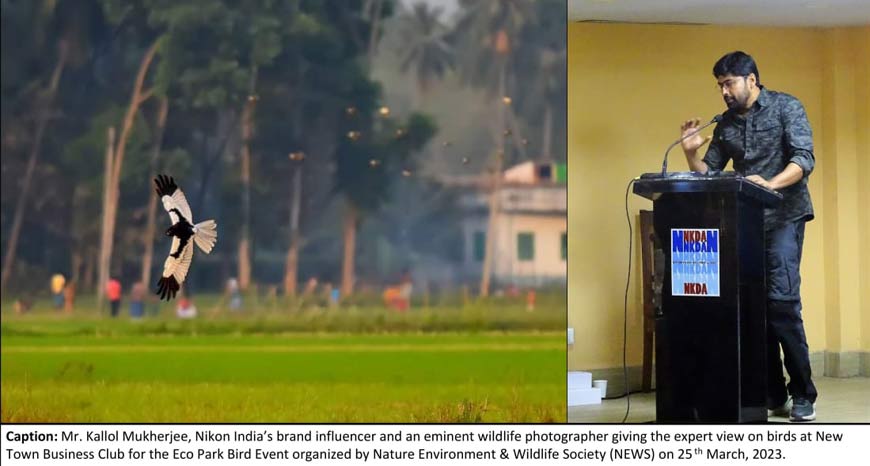 Post-lunch, a Photo story on the birds of Eco Park was presented by conservationist and Governing Body member of NEWS, passionate bird and wildlife photographer, Mr. Pradyut Choudhury, and Mr. Sumit Moulik. A very interesting quiz programme on birds was hosted by NEWS where students from three Kolkata colleges, Derozio Memorial College (WBSU), Ballygunge Science College campus (CU), and APJ Abdul Kalam Govt. College (WBSU) participated. The enthusiasm of the participants and their in-depth knowledge about birds of different species was startling. After the quiz, the winning team was felicitated. Incidentally, March 20 is celebrated as 'World Sparrow Day.' It is designated to raise awareness about sparrow conservation and protection, as their numbers are declining globally and NEWS highlighted this aspect as well in the day-long programme. The informative show attracted a crowd of 75-plus enthusiastic nature lovers who attended the event.