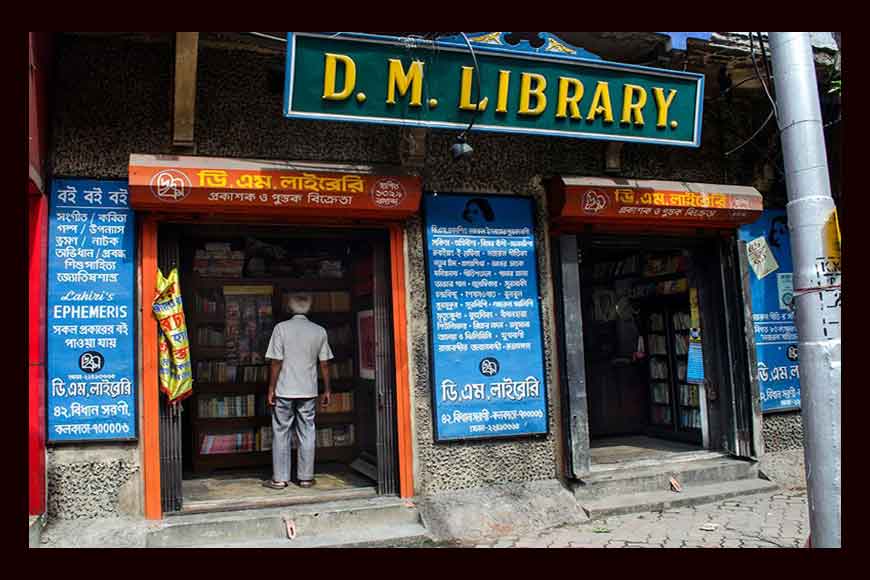 With the Kolkata Book Fair still a recent memory, books and bookstores are very much on our minds. No better time than now to talk about one of the oldest publishers of Bengal and their bookstore, which flourished a century ago. Located at 64 Cornwallis Street, DM Library drew customers ranging from Lahore to Rangoon, DM Library was perhaps the first truly pan-Indian bookstore.
From celebrated singer Manna De to revered ICS officer and author Annadashankar Roy, from iconic revolutionary Barin Ghosh to renowned authors Pramatha Chowdhury and Achintyakumar Sengupta, all had their 'adda' at this bookstore. In those days, many publishers and book sellers in College Street often gifted books to authors and celebrities for publicity, but in DM Library, they would stand in long queues to buy a book.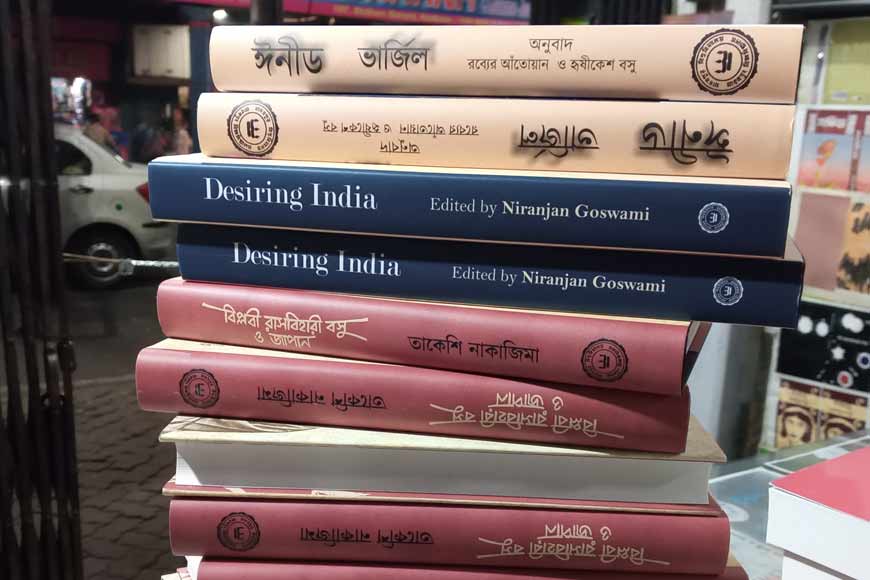 In the first three decades of the 20th century, Bengal was home to several armed revolutionary groups. Jatindranath Mukherjee aka Baghajatin was the principal leader of the Jugantar Party, the central association of revolutionary independence activists in Bengal. Gopal Das Majumdar was his close associate. After Jatin's death in 1915, the party disintegrated and the police began looking for Das Majumdar, who fled to Ranchi to avoid arrest. He procured the Matriculation certificate of a fellow rebel who was missing in action and managed to get a job at AG Bengal Ranchi office.
After two years, it was time for him to be made a regular employee at the organization, but officially, he was missing in police records. It was then that Das Majumdar wrote a letter to his brother in Calcutta, telling him of his whereabouts. The police was on his trail and became suspicious. Officers contacted the British boss of AG Bengal Ranchi and requested him to somehow detain Das Majumdar, but that kind gentleman told all to his employee, gave him two months' advance salary, and helped him escape.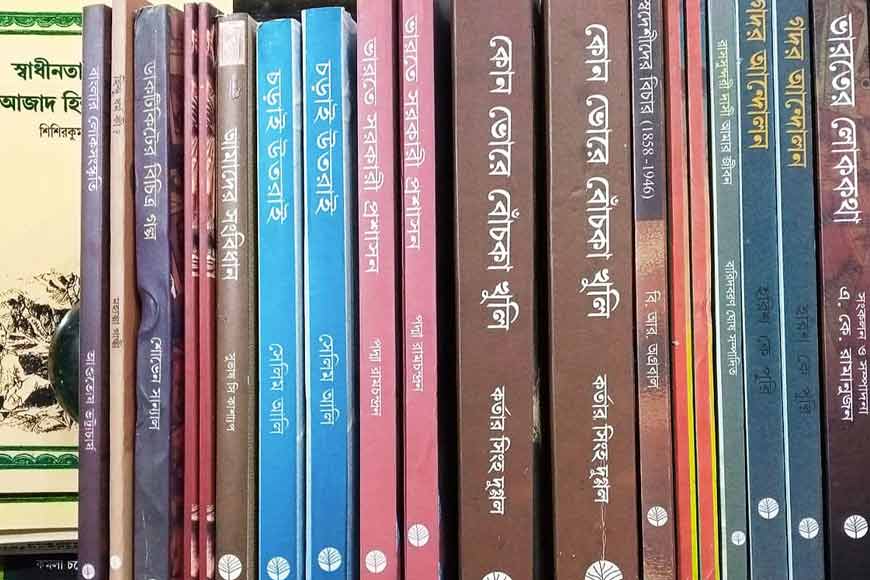 Meanwhile, Nalinikanta Sarkar took Das Majumdar to Barin Ghosh, brother of Shri Aurobindo, for employment. This was the time when Bijoli magazine was launched, and Das Majumdar joined as assistant manager. This was his initiation into the world of books, printing and publishing. Barin Ghosh urged him to open a bookstore to avoid acute financial crisis, and that's how began the journey of DM Library.

In 1922, DM Library launched its operations with the publication of Barindrer Atmakotha (Barindra's autobiography). Publishers Bidhubhushan Dey and Gopal Das Majumder. The address at that time was 93/1A, Bowbazar Street. Das Majumder rented a ground floor room in a boarding house in Maniktala. Later, he shifted to 64/1 Cornwallis Street. The books under his banner included Barindrer Atmakotha, Sachin Sengupta's Chithi (letters), Nalinikanta Gupta's Swaraj Gothoner Dhara, Suresh Chakraborty's Saki. At that time, Saki's poems were quite popular, though many called them indecent. The autobiographies of revolutionaries Ullaskar Dutt and Abinash Bhattacharya also sold well.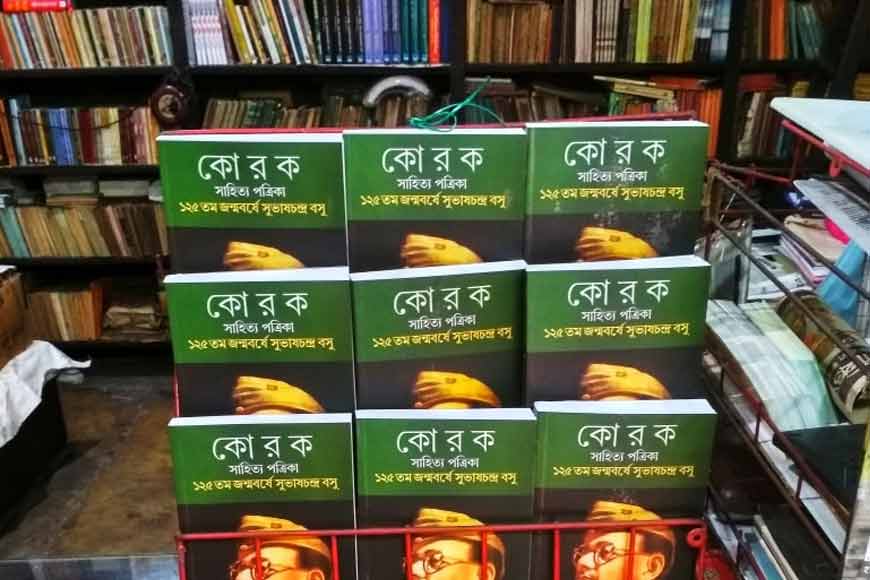 The publishing house cum bookstore was crammed with cupboards stashed with books and a couple of chairs, leaving little or no space for Das Majumdar. So he would sit outside the shop, and customers and friends who dropped in would likewise make themselves comfortable sitting on bricks near him.
Meanwhile, Kazi Nazrul Islam's Bidrohi, a seminal poem in Bengali, was published in Bijali magazine. Originally supposed to be published in Moslem Bharat, there was a change of plan when Arya Publishing House announced its decision to distance itself from all insurgent authors and books on revolution. The company made it clear that only books by Sri Aurobindo would be published from the house. Nazrul was requested to take off his books, Agniveena and Dolanchampa, from Arya Publishing House. Nazrul approached DM Library. By then two editions of Agniveena, each edition comprising 2,200 copies, had already been printed. Das Majumdar pleaded his inability to pay as much royalty as Arya Publishing House, but Nazrul was persistent. Finally, Dolanchampa was published from DM Library.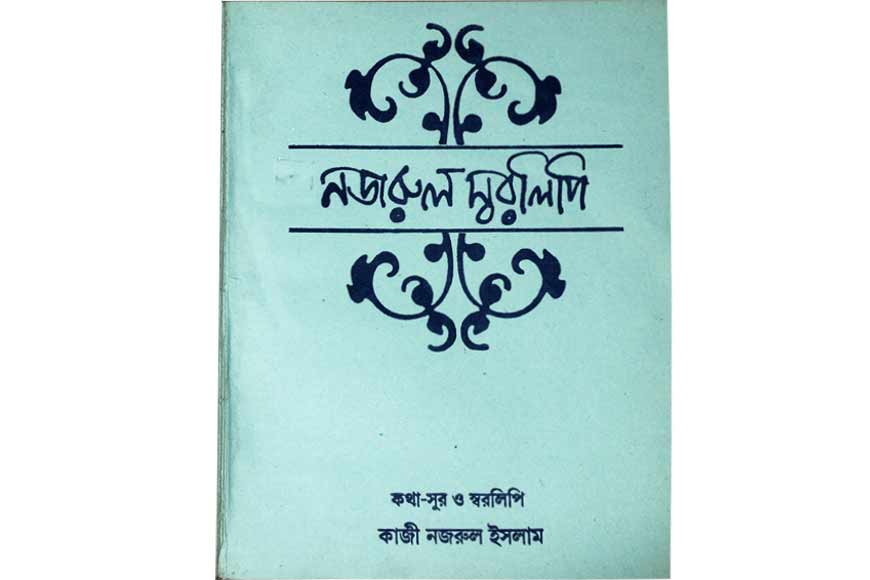 Nazrul's fame was at its peak, but so was his insanity. There were days when Nazrul hired a cab and rode for the entire day and then in the evening he would come to Das Majumdar and demand he pay the fare for the rides. The fares usually came to Rs 40 or 50, a considerable amount in those days. Das Majumdar would forego his meals and pay the fare without getting into any argument.
Gopal Das Majumdar had a rare ability to glance through a manuscript and predict if it would appeal to readers and sell in the market. However, he was never judgmental and always came out with a balanced opinion. He never discriminated against the budding authors of the Kallol era or the sharp tongue-in-cheek banter of Shonibarer Chithi's editor/writer, Sajanikanta Das or writings of revolutionaries. He never hesitated to publish works by lesser-known or budding authors if the quality of their writing was good.
Once Das Majumdar was invited to attend author Achintyakumar Sengupta's wedding. At the venue he was introduced to Annadashankar Roy, who had recently gained huge popularity courtesy his travelogue, Pathe Probashe. He introduced a new style of writing in Bengali literature and readers just loved it. Das Majumdar casually proposed that Roy write a novel. Roy, a busy ICS officer, had never given a thought to writing further. However, he promised to think over and let him know in case he changed his mind. On his way to Baharampur from Mymensingh, Roy was struck by a creative spark and a plot for a novel emerged in his mind. He immediately dashed off a letter to Das Majumdar. Later, his novel Agun Niye Khela (Playing with Fire) was published from DM Library.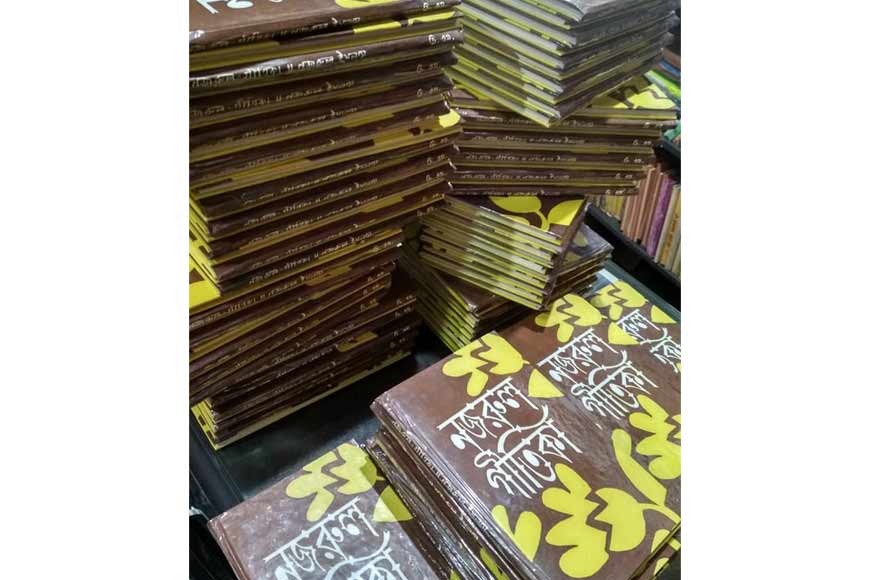 DM Library was never biased about the political leanings of authors. Leftist writers like Manik Bandyopadhyay or Samaresh Basu had their first novels published by DM Library. Das Majumdar was introduced to Jibanananda Das by Buddhadev Basu and Das' Dhooshor Pandulipi was first published by DM Library. Ajit Dutta's Kusumer Mash was published from here. Das Majumdar was a frequent traveler to Bhagalpur on official business and got introduced to author Bonophool aka Dr Bolai Chand Mukhopadhyay. The two would often get into heated arguments in the store while correcting the proof of the book but later they would patch up over a pound of 'Modern' bread loaves. Every time Bonophool bought bread for his own family, he never forgot to pick up a pound of bread for Das Majumdar as well.
Das Majumdar often visited the office of the vernacular newspaper Anandabazar Patrika to place advertisements. There he befriended authors Ramapada Chowdhury and Bimal Kar. Later, many of their novels were published from DM Library. Artist/author Purnendu Patri, who also worked at the newspaper office, was introduced to Das Majumdar and roped in to do several cover layouts for DM Library publications, many of them free of cost. Das Majumdar was a gutsy publisher who dared to defy the societal taboo and publish books based on controversial topics. Amalendu Dasgupta, former editor of the Statesman newspaper, wrote about the first atomic explosion and it was published by DM Library. Jahnavi Chakraborty and Haraprasad Mitra, both writers of grave, intellectual topics, were also published by DM Library.
Today, printing and publishing technologies have improved tremendously and so has the business. Amid the glitz and glamour of the industry, DM Library stands alone, neglected and overlooked.
Image Courtesy : DM Library Facebook