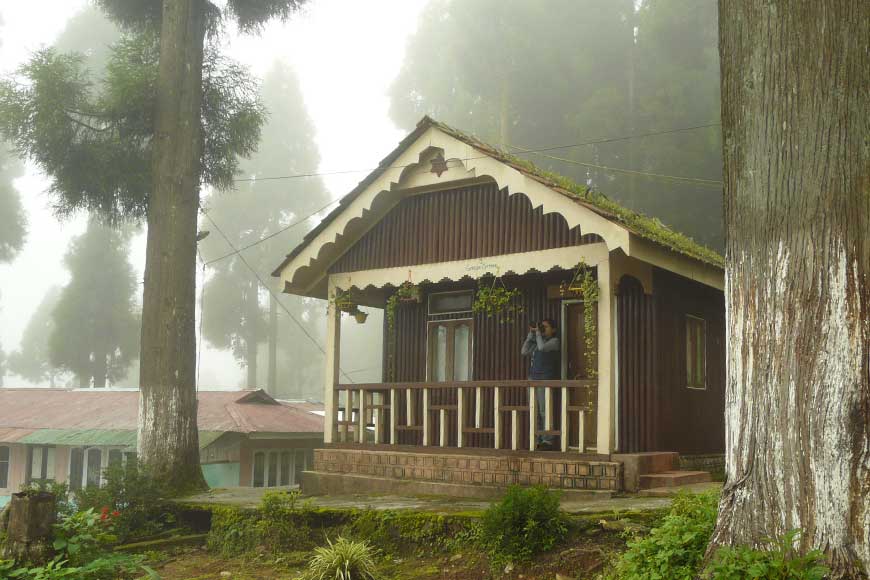 Lava
Let us start with the mountains and move towards the seaside. Mountains are an all-time winner, and contrary to popular belief, summer is an excellent time to go to the beach too, provided you don't go wandering around in mid-afternoon!
Without further ado, here's the list:
Lava
Also known as Lava Bazar, this is a small village in the Kalimpong subdivision of Kalimpong district. At an altitude of roughly 7,200 feet, Lava is one of the few places in West Bengal to receive snow in winter, and also marks the entry point to Neora Valley National Park from Kalimpong. Historically, Lava was a stop on the ancient Silk Route linking India to Tibet.
Travelling to Lava is a joy, as the vegetation changes from tropical deciduous trees to dense growths of fir, pine and birch. These forests are popular spots for picnics, treks and bird-watching. Summer temperatures in Lava reach a maximum of 30 degrees Celsius, while the minimum winter temperature falls below zero.
The best way to get to Lava is through Gorubathan (50 km away) from Damdim or Malbazar in Jalpaiguri district. The journey is a splendid one, thanks to a beautiful road built through a spectacular natural landscape. The other option is to drive from Kalimpong, approximately 35 km away.
The area around Lava is home to such wild animals as the Himalayan black bear, leopards, wild boar, red panda, and barking deer. In 2015, a stray Royal Bengal Tiger was also captured on camera. Apart from Neora Valley National Park, among the notable tourist attractions here are Changey Waterfalls, Rache-La, Kolakham and Lava Kagyu Thek Chen Ling Monastery. The Sherpa Viewpoint provides an excellent view of the snow peaks of Bhutan and Tibet.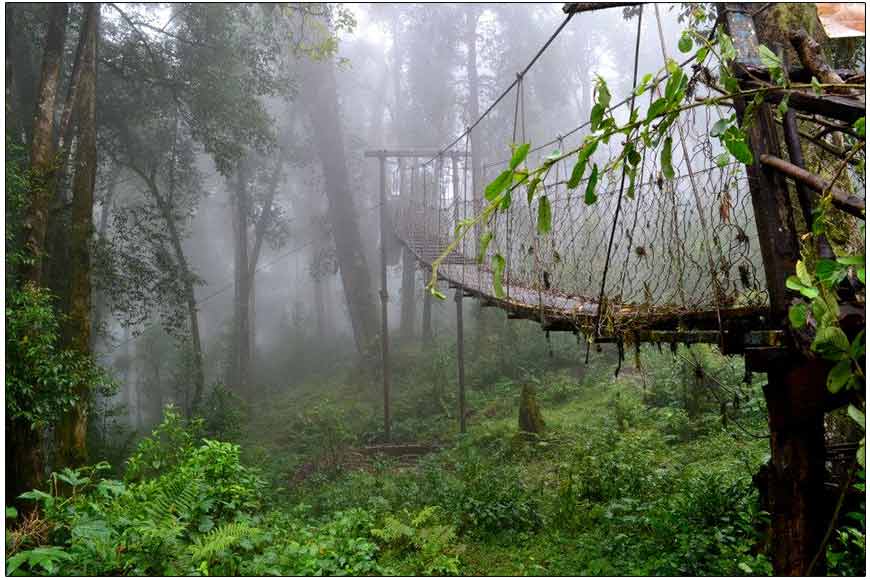 Lolegaon
Located about 25 km from Lava, beautiful Lolegaon or Loleygaon is considered one of the best places to visit in West Bengal in April. At an altitude of about 5,000 ft, Lolegaon is famous for its breath-taking view of the entire Kanchenjunga range, as well as its magnificent heritage forest. The tiny village also acts as a gateway to other locations such as Lava, Kalimpong, and Rishyap. It is also a paradise for bird watchers and orchid enthusiasts.
The best way to reach Lolegaon is the four-hour drive from Siliguri, which is about 125 km away. Kalimpong, the nearest town, is 55 km from Lolegaon. Once there, you will have one of the best possible views of the entire Kanchenjunga range from Kafer. Don't miss the sunrise from Jhandi Dara either. Yet another notable attraction is the Canopy Walk.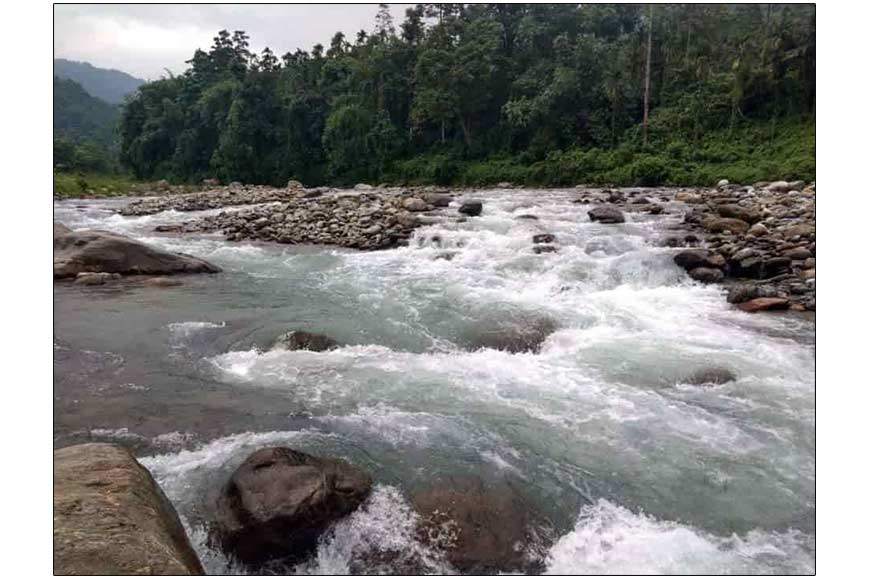 Fagu
Fagu is a still relatively unexplored, offbeat destination located in the Dooars region. At an altitude of a little over 6,000 m, Fagu is cool, green, and unbelievably quiet. The Fagu valley is famous for its superb views of the Mahananda River valley and majestic Kanchenjunga.
Fagu is located near Gorubathan, about 75 km from New Jalpaiguri. Lower Fagu is also famous for its Tea Bungalow, which is easily accessible by road. The best thing to do is to hire a cab from Siliguri or New Jalpaiguri and drive over Coronation Bridge to Malbazar or Damdim and then to Gorubathan. Alternatively, you could get off the train at New Mal junction and hire a cab to Gorubathan, about 20 km away. Summer temperatures in Fagu hover around the 25 degree Celsius mark, and winters are appreciably cooler.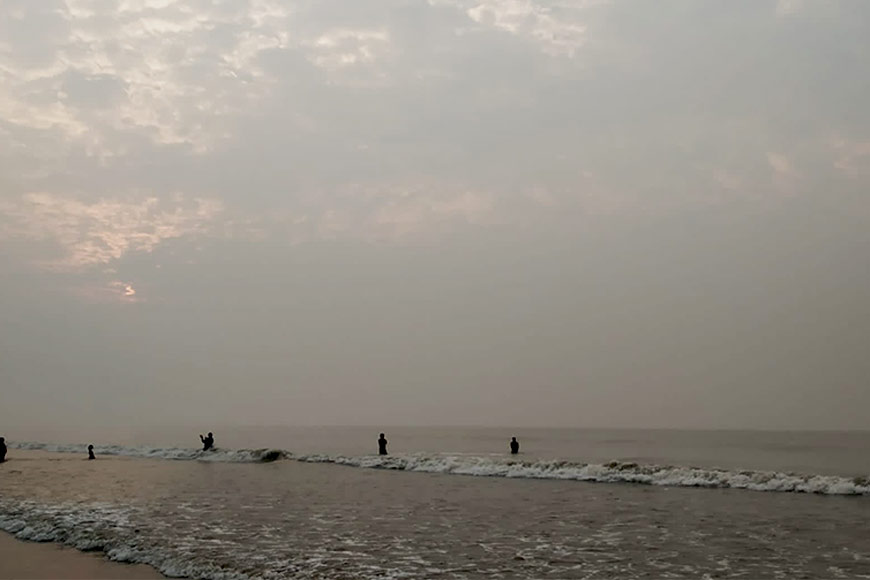 Digha
No matter how many times you have been to Digha, it seems to offer something new every time. At 7 km, Digha has one of India's and the world's longest coastlines, and Digha beach with its flat shoreline offers a perfect place to relax and watch the sun go down. Not for nothing did Bengal's first Governor-General, Lord Warren Hastings, give Digha the title 'Brighton of the East', after a famed seaside resort in England.

We do realise that Bengalis don't need to be told much about Digha, but for the benefit of those who haven't been there yet, make sure that you take a stroll down to the beach every morning and evening, just to catch the cool sea breeze. And while there, do not miss out on the amazing seafood that Digha offers in such abundance.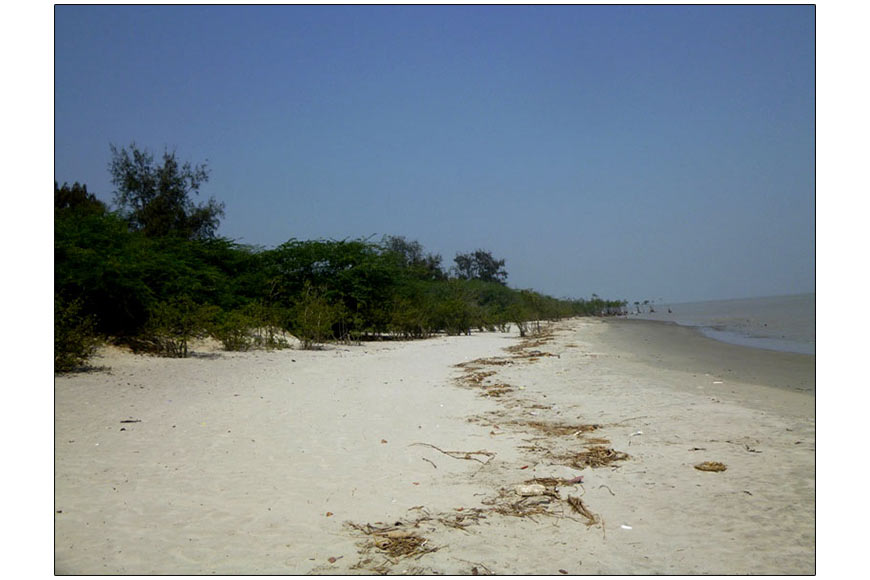 Bakkhali
Before you do anything else in Bakkhali, take a walk down its south-facing crescent shaped beach. Nothing short of a geographical oddity, it is one of those rare beaches in the world that offer an equally spectacular view of sunrise and sunset. Nearly eight km long, the beach stretches from Bakkhali to Frasergunj, which started out as separate settlements, but have now merged to form one continuous township. Since it is a hard beach, you can actually cycle or even drive on it, but we would recommend a leisurely walk, sipping on coconut water. Unless it is a holiday, the beach is not particularly crowded either, so solitude is not a problem.
Of course, Bakkhali is not just confined to its beach, as many of us know. Located on one of the many deltaic islands on the Bay of Bengal, this popular tourist destination offers trips to other nearby islands, such as Henry's Island, an absolute must visit.