Binodini Opera brings Noti Binodini alive on stage as Sudipta Chakraborty gives an exclusive interview with GB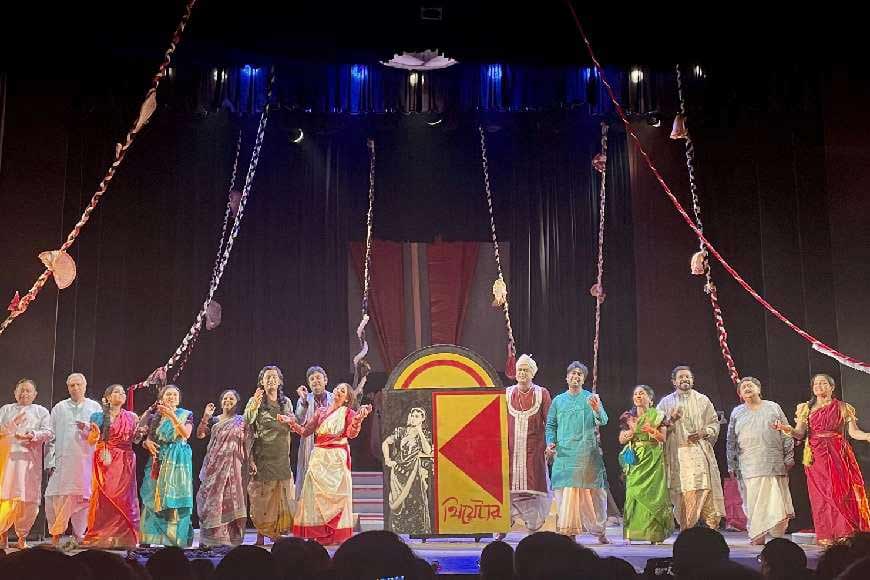 The very woman who had given her all to set up Kolkata's first public theatre and developed it further, popularizing it among the people is none other than the multi-talented actress, Noti Binodini. The recently ended International Women's Day was celebrated everywhere with full enthusiasm. Among all these celebrations, Kolkata's Star Theatre was abuzz with the cries of injustice that Binodini Dasi had to face all her life. The "star" name keeps asking us what is more important. Our place of birth or the work we do? Which identity matters more?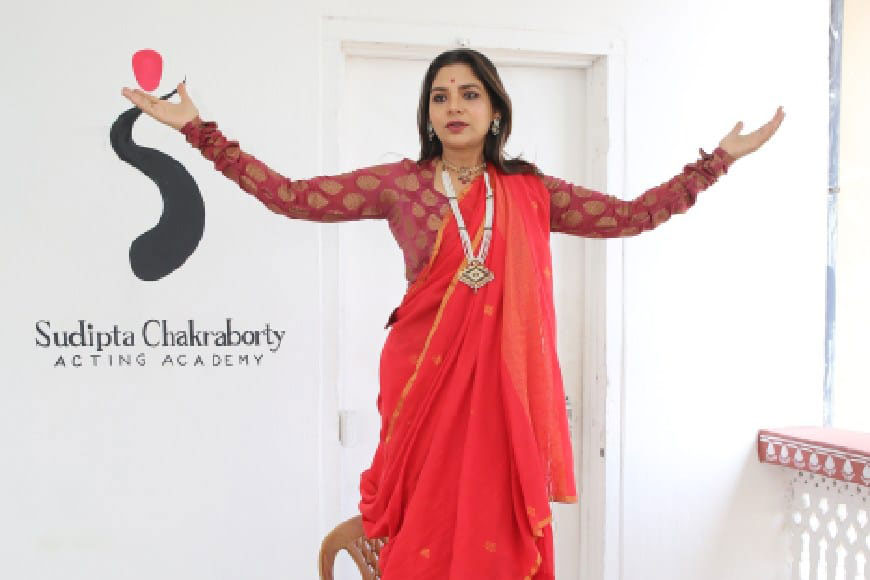 Binodini Dasi was born in 1863 in the suburbs of Kolkata which was predominantly inhabited by sex workers. She was a courtesan who had started her career at the age of twelve, she played her first serious drama role in Calcutta's National Theatre in 1874, under the mentorship of its founder, Girish Chandra Ghosh. During her career of twelve years, she played eighty roles including Sita, Kaikeyi, Radha, Draupadi, Kopalkundala, and more. Her family was poor and was said to have been involved in prostitution. She even addressed herself as a prostitute in her biography. Girish Chandra and Binodini Dasi co-founded the Star Theatre in 1883.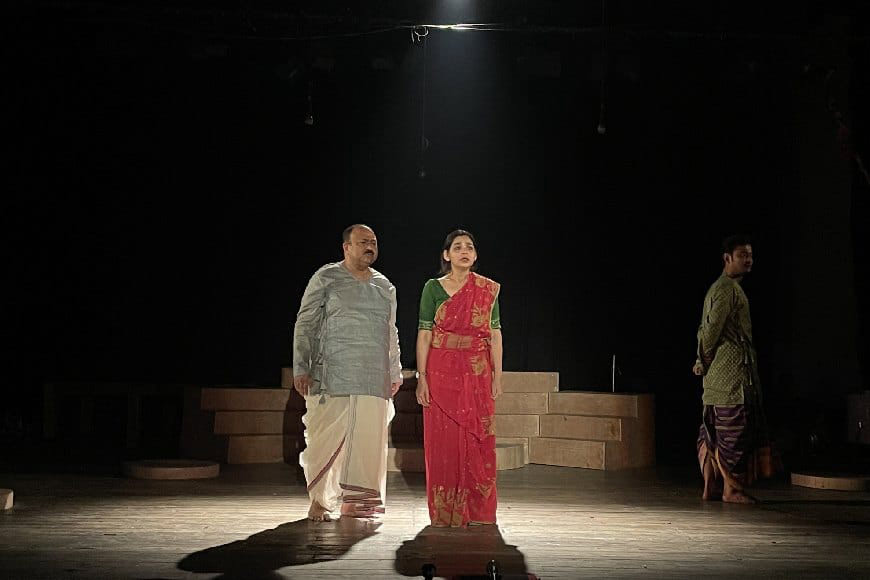 Maybe today's generation still wonders what could be the answer to the basic question – what recognizes a woman? What is her identity? Binodini's name is associated with the very essence of "Jatras" and "Natak" which are often seen on the celluloid screens or the small screens, daily. And not only Binodini but all those women who kept giving their lives to stage and theatres, how about them? Well, their contributions and their struggles will now come to the fore on stage as a tribute --- enacted and conceptualised by two women, Avanti Chakraborty, the director, and Sudipta Chakraborty, the actress. The new play has been named "Binodini Opera". Sudipta Chakraborty will be playing the role of "Binodini" in the play. The woman who sacrificed everything in her life to establish a public theatre, does she not deserve a theatre named after her? A pertinent question that will come up with "Binodini Opera".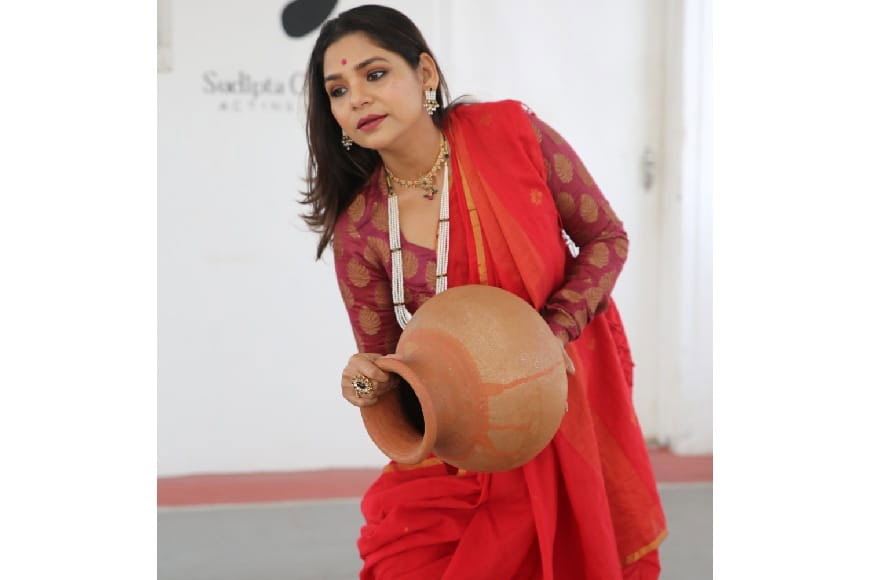 When Noti Binodini quit her career as a courtesan, after twelve years of success, she was only 24 years old. The multi-talented personality, adept in dancing, singing, and acting had proved herself as an icon, many have dedicated so many years and still could not achieve what Binodini Dasi had achieved in just twelve years. Directors who work on western classics have expressed their interest in Binodini's life story. Avanti Chakraborty and Shibashish Bandopadhyay have uniquely weaved the story. In this one play, they have taken excerpts of the different roles played by Binodini and artistically intertwined them to build a single plot. Shibashish Bandopadhyay has not only focused on the acting life of Binodini, but he also gathered information on her likes and dislikes as a person. Hence, he brought up her love for her hair on stage. It has also been depicted by Sanchoyon Ghosh while decorating the stage. Other than Sudipta Chakraborty, other prominent persons who will act in this play are Sujon Mukhopadhyay, Padmanabha Dasgupta, Abhijit Guha, and others.

The "Binodini Opera" is not a drama but an opera because music plays an important role in it. And it will be fully live music, where there will be Girish Chandra's play-songs along with Rabindranath Tagore's ones. Sudipta Chakraborty said to GB, "When the director approached me asking me to play the role of Binodini, I agreed immediately. The name was enough to convince me. Playing this character is a once-in-a-lifetime opportunity. I was not acquainted with the director before this, but the moment I heard that she wants to work on Binodini, I said yes. After that, gradually the play was taking shape and I loved how different it was from conventional plays, how uniquely it was designed and many prominent actors also gathered one by one. The entire process was very enriching and engaging. Our first show, on Women's Day, was houseful and the whole audience was clapping after every scene. Most even cried. It was a life-changing experience and I genuinely cannot recall the last time this kind of atmosphere was created during a play. The play not only focuses on Binodini Dasi but also reiterates the life of many other actresses. It focuses on women and actresses as a whole. In the end, I was forced to get out of my character as I started crying myself. We broke the illusion and posed a question to the people, 'so many years passed, Binodini Dasi wanted a theatre to be named after her- B Theatre, but she was ditched at the last moment and the theatre was named Star Theatre. Why do we still not have a single theatre named after her? Why do we not have a Binodini Mancha?" Sudipta Chakraborty encouraged everyone to watch the play and answer the question themselves.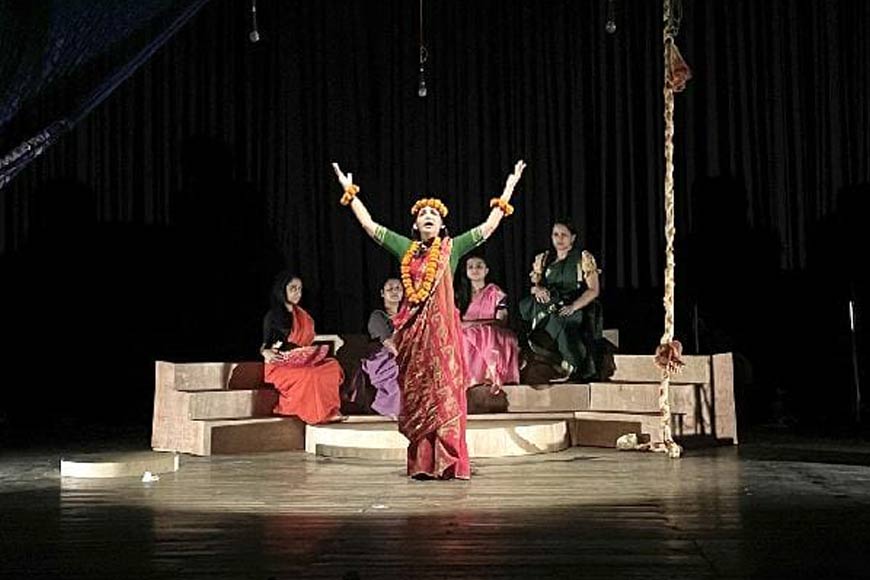 Actor Sujon Mukherjee wrote in a post on Facebook - "With Avanti Chakraborty's direction, this can be revolutionary. She is one of my favourite directors. Therefore, despite thousand difficulties, at her request, I am playing the role of Gurmukh Ray Mutsuddi."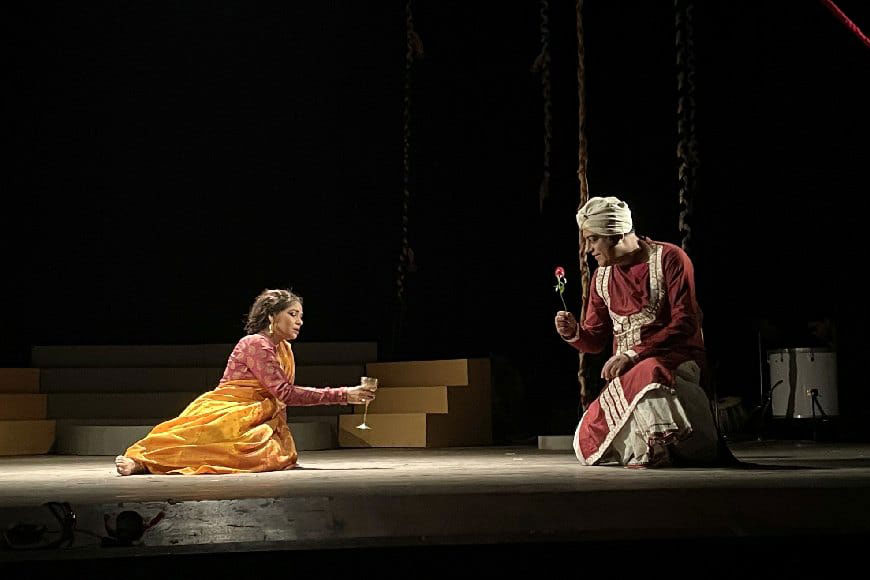 The stage is not "larger than life", it upholds the life story of different individuals. Similarly, Binodini Dasi is not just a woman, she is the depiction of every woman, who just knows how to love and fight with love. Maybe, they cannot achieve anything, which is why with anger and humiliation, they withdraw themselves from the limelight. Their love becomes eternal. And this is where they emerge as the winner. "Binodini Opera" will be performed at Rabindra Sadan on 26th March.