Jute Queen of Kolkata Chaitali Das and her Rakshak Foundation revives the lost jute glory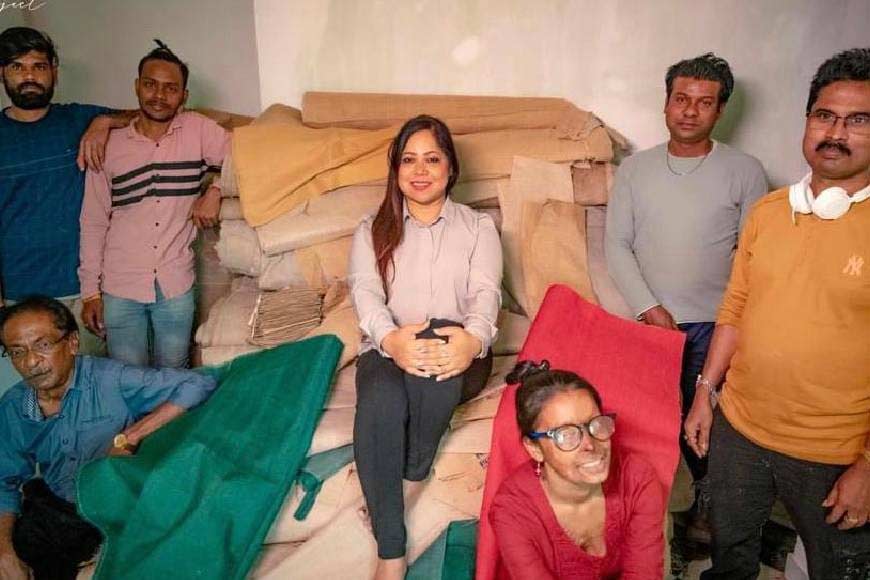 It was once upon a time the Golden Fibre to the world, but are the golden days of Jute vanishing? Or is it emerging in a new age avatar with a few in Bengal trying to resurrect its lost glory? Take for example
Scene 1: Half-fed jute mill workers, with their hungry children, the line before a Jute Mill of Naihati, staring with a blank look at the 'Suspension of Work' notice hanging precariously on the gates that once acted as their entry points to a world that thrived in all glory. The only source of their income was their one-bedroomed colonies where they raised their families riding on the success story of the Golden Fibre. But well, no more. A bleak future stares ahead as one after another jute mills shut down and the employees turn redundant.
Scene 2: When all feels lost, there is still hope in the horizon, hope that comes in the form of a woman who is trying relentlessly to give a glam face to the otherwise mundane-looking jute and truly bring it back to its glorious golden days. For Chaitali Das, the Jute Queen of Kolkata, and her Rakshak Foundation, jute can be a game changer and the entire industry can be revived by pumping in new ideas through diversified jute products that would help to take the fibre again beyond the shores and make it big!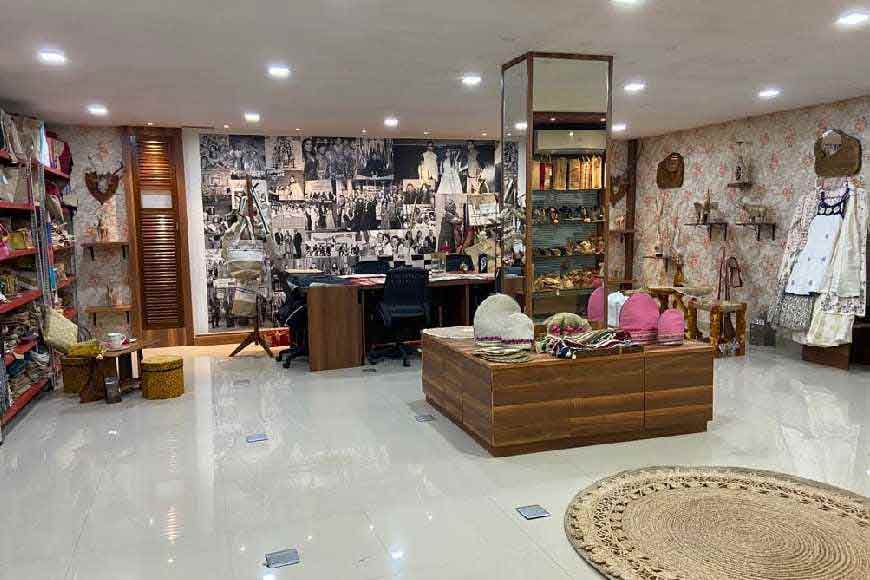 Jute entrepreneurs like Chaitali and the macabre lost looks of Jute Mill workers sit on two sides of a fence that probably would be broken someday and bring back Jute to its past glory. As Chaitali puts it: "With the tremendous impact of climate change across the globe, the new generation is indeed interested to bring about corrective climate action and how? By using eco-friendly products like jute for sure and discarding artificial fibres that can be more harmful to the environment because of their non-biodegradable tags."
As environmental biologist Sukeshan Jana puts in: "Usage of biodegradable products of fibres like jute is very important in fighting the present-day climate change. Remember when we were young, the market Tholi or bags were made of jute, small sac-like structures with handles carried easily by our fathers and grandfathers. Then came the invasion of plastics and everywhere it became so popular till we finally realized how dangerous these plastic bags are to the environment and how they are causing widespread land and water pollution across the world. But better late than never. Jute products should immediately be brought in to fight this menace."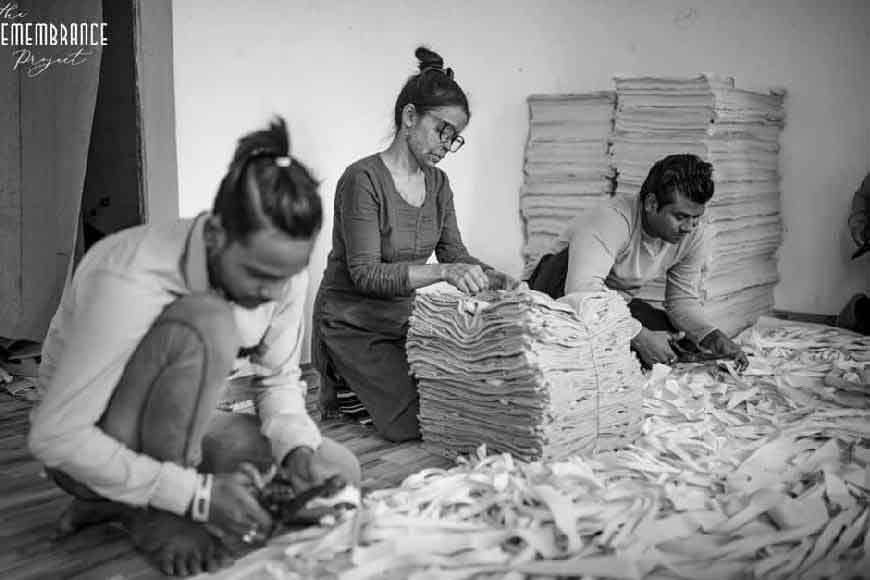 But entrepreneurs like Chaitali Das believe "Not just mere sacs and dolls made out of jute, rather this fibre can largely contribute to the glamour world and eye-catching products to woo the younger generation and make it global to earn more and hence down the line revive the jute industry." Her vision is to popularise jute to such an extent that the fashion industry will also run after this fibre. And why not? Recently, the world-renowned fashion brand Christian Dior launched jute bags!
Organisations and bodies like the National Jute Board under the Ministry of Textiles, Govt. of India can engage more in research and human resource development programmes to explore the new and innovative use of jute with the idea of enabling both the organized as well as the decentralized sector to compete and increase the global share of Indian jute goods consumption. Programmes can be framed to facilitate the growth of the Jute Sector. Dissemination of newer technologies, machinery assistance, human resource development through training and design inputs extending scholastic incentives, and addressing certain health-related issues are some of the major areas that the Jute Board can work on apart from showcasing Indian Jute in the global arena.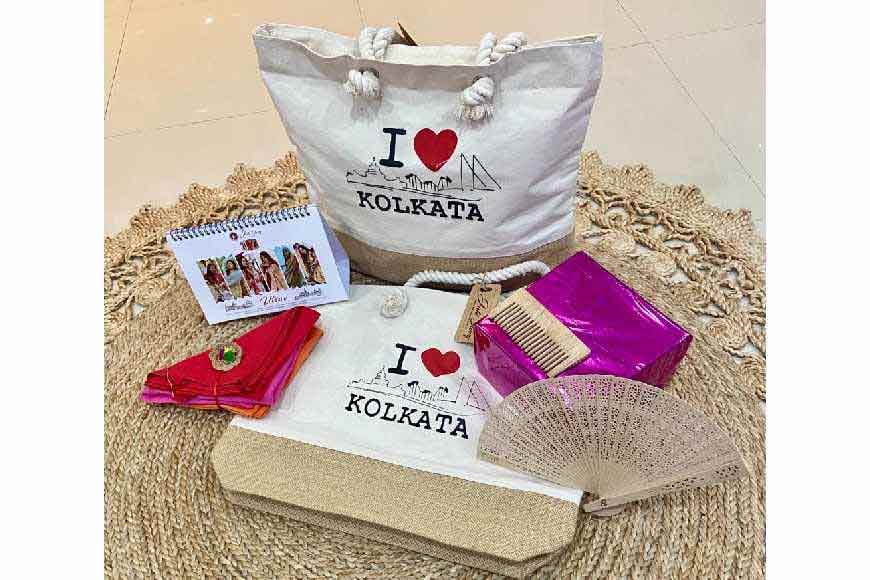 "I believe only if the new generation shows interest and brings in new technology and ideas to the industry as a precursor to corrective climate action, then we can easily make jute products popular in the future," adds Chaitali. She boldly ventured into this industry when everyone warned her that she was stepping into a 'dying industry.' Since 2017, she has worked with prisoners and taught them to make jute products. Later, she started hiring ex-prisoners, acid attack survivors, cluster workers from Midnapore, and orphans from different homes and helped them develop their skills and use them to churn out great products from jute. "Thus it had a two-edge benefit, both as opening up an emerging new market and helping the marginalised communities develop skills that can be put to use."
However, even today the market is more in Western countries, like the USA, UAE, and European nations though the Indian government is very proactive in this regard and is trying to promote jute products nationally. Once an impetus to economic growth, the jute industry in India has been throttled in more recent times. At least 46 jute mills were halted in the past decade, temporarily or permanently. The Management of such mills usually cite labour unrest as the reason for closing their doors, along with a shortage of raw jute caused by a Union government price cap on jute fibre purchases in West Bengal. "Almost 50,000 families of workers have been deprived of their basic needs in the recent past," says Nikita Singh, who works with a Serampore-based NGO. Several jute mills along the Ganga in Serampore have shut doors in the recent past.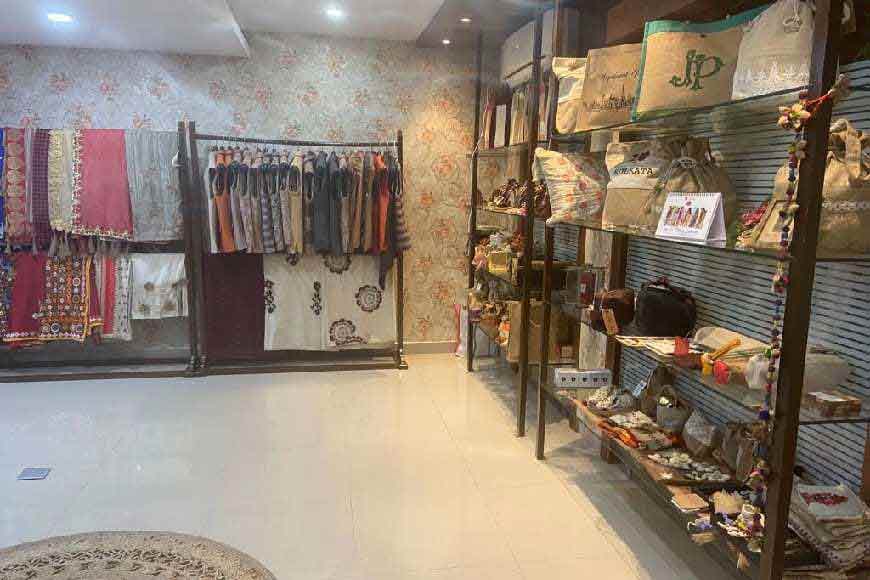 "Things have been worse post Lockdown. There has been a severe deterioration of the basic working environment of the workers as well as their pay scale. Most workers have not got any raise, let alone any bonus. Many did not get any wages during the lockdown and if ever they demand the same, the owners will simply put up the suspension of work notice."
Jana points out that from an ecological and environmental point of view, jute is a very good crop for the soil. "Jute has been traditionally grown in the delta region of West Bengal and southwest Bangladesh, and in parts of Assam, Meghalaya and Tripura. Unfortunately, after the Partition of Bengal, most industries and factories fell within West Bengal while the jute fields went to Bangladesh. A study from 2017 estimates that a hectare of jute crop leaves some 2,000 kilos of above-ground biomass (leaves, tops and branches) annually in the soil. Authored by AK Singh of ICAR-Central Research Institute for Jute and Allied Fibres, the study further says that such crops have a lower carbon footprint and can be a double win in the form of enhanced adaptation, increased mitigation and stability in the jute-based farming system, and sustainability in the country," adds Jana.

Indeed, the glorious days of the jute were over, and partition had a significant role to play in this. Centre's apathy towards Indian jute mills began to reflect the repercussions soon after Partition, with five of them being forced to shut down within a year. With the supply of raw jute declining, the government decided to launch a 'Grow More Jute Campaign' to increase the production of raw jute. Attempts were made to grow jute outside of the traditional jute-growing regions of West Bengal and Assam. In West Bengal, 243,000 acres of paddy land were converted to jute fields. That proved counterproductive. In 1996, sociologist Sarath Davala wrote about how trade unions affiliated with political parties had failed to fight for mill workers' rights. In his article on 'Independent Trade Unionism in West Bengal' Davala writes that in time jute mill workers turned their back on party unions, instead forming "save committees" that mushroomed into independent unions. Residents of the Naihati Jute Mill quarters also blamed trade unions for closure of the mill. Davala argues that "The formation of bachao committees and majdoor samitis in jute mills is a clear reflection of the redundancy of party unions which have been responsible for deep fragmentation of labour in every unit. Such fragmentation suited these unions as long as their job was merely to negotiate wages and sign settlements or sit on various committees formed by the government, or for that matter do a number of things on behalf of labour."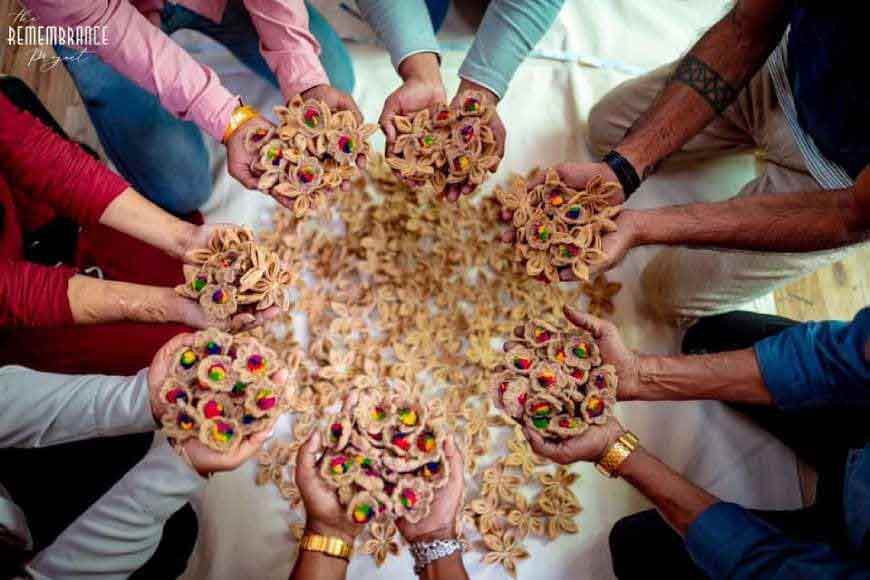 So what is the way forward? As Chaitali Das speaks from experience: "To make jute go global and thus increase its production to help the mills work better, we need diversification of jute products by giving them a fancy edge. Things are catching up on the jute front for sure. The best experience was when we were called to work with the jute upholstery of Patrani, the 'Tram of Jute.' Children from rich and elite households also joined the Jute Extravaganza at the venue showcasing food, and songs, giving them a hint of the world of jute and popularising the same."
Chaitali also suggests if the government can tie up with Bangladesh, which is considered to be the jute kitchen of the entire world, it would be easier to source the raw materials. Proliferation of jute into fusion products like Denim Jute bags through innovation and technology can make the fibre a hot-selling product in future. Hence, it is our duty to pump in innovation and revive the jute industry, only then can we turn around the dismal scenes of the dying jute mills. After a stormy night, dawn will surely arrive with the golden fibre ruling in all its golden glory.