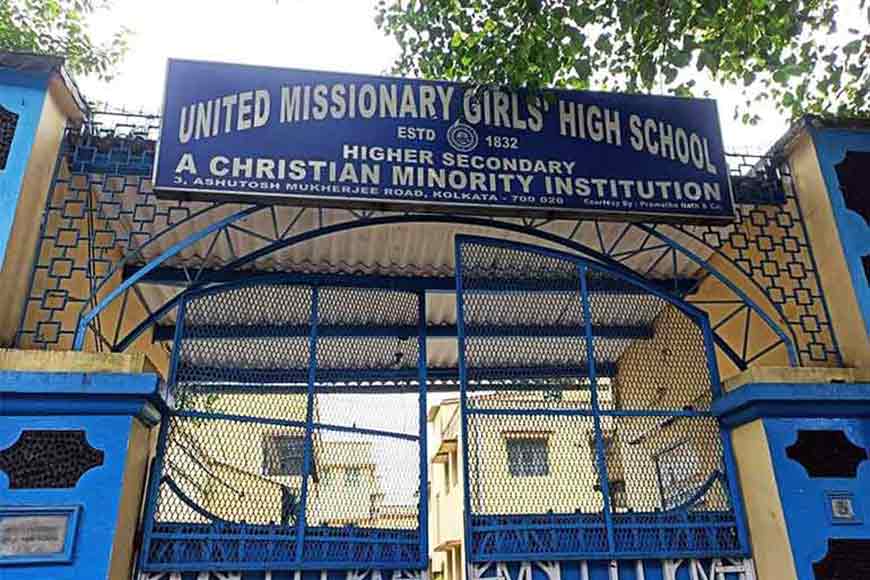 At a time when Lord Bentinck was the Governor General of India, Bengal was going through social, traditional, and religious changes. This was a period that we call Bengal Renaissance. With the abolition of the practice of Sati, the doors of modern education were opening in Bengal. A new Bengal was emerging in the light of education and knowledge. Kolkata was 8 miles away from Alipore. At that historic moment of this historic juncture, in 1832, a Christian school was established in Alipore and this initiative was taken by the London Missionary Society. "Christian Boarding School" was the name of the school at first, which eventually was transformed into "United Missionary Girl's High School." The address has now changed from 110/2 Rasa Road to No. 3 Ashutosh Mukherjee Road, Kolkata- 700020.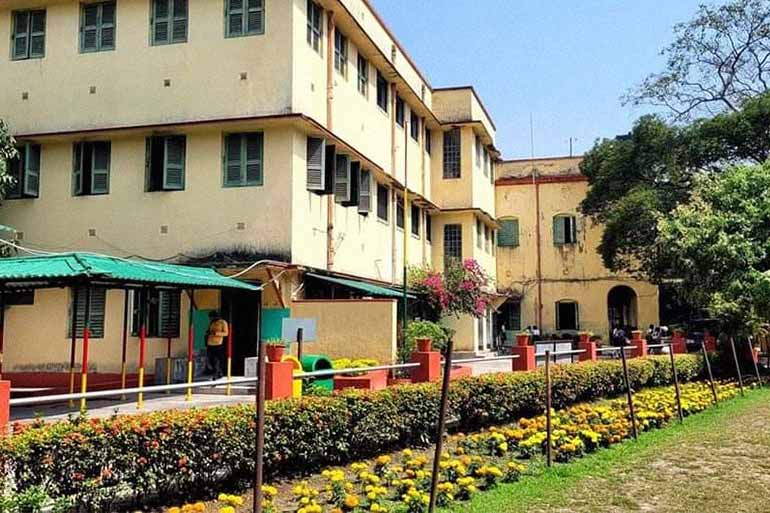 In 1837, Mr. Campbell shifted to the Christian Boarding School and re-opened it in Bhawanipore with the facility of accommodating 500 students. Apart from male students, a new place was also opened for women. Later on, the school debuted as an all-girls school. Classes were conducted at Mr. Campbell's residence. Mrs. Campbell was the superintendent of the school. 24 Christian girls stayed in the boarding house and 20 Christian girls were day scholars. Almost all girls belonged to the Indian Christian community. In 1833, due to severe floods in Bengal, some orphans had also joined and this is how the London Missionary Society Girls' School started. Later, this same school became "United Missionary Girls' High School." Gradually, the number of students increased. Along with studies, the students started becoming proficient in sewing, music, drawing, etc. In 1881, a benefactor gifted 1000 pounds for the welfare of the school. With the money, the London Missionary Society added some other donations and built a beautiful schoolhouse.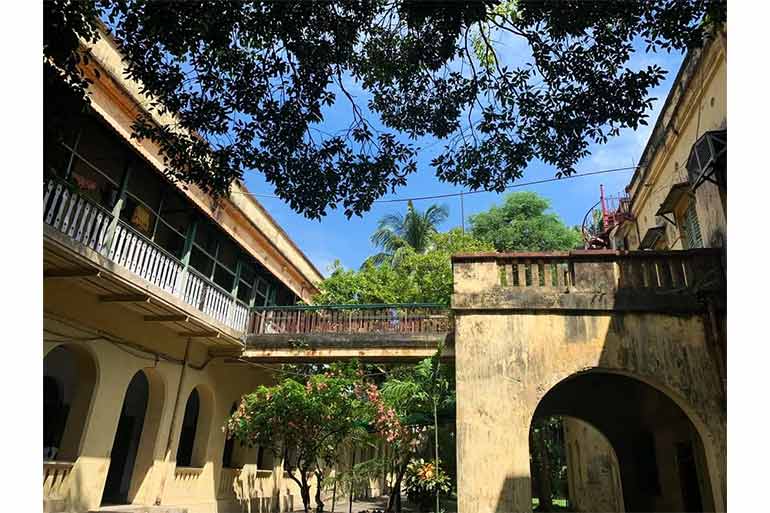 The current number of students is over 1900. Kshama Dasgupta, the former headmistress of the school, wrote, "The school was originally named London Missionary School. I know because my relative was a student of this school. According to me, this school was opened at the very beginning for male students, then it became co-ed and finally it became an all-girls' school. The Campbell couple contributed a lot towards the establishment of the school. Later, Baptists and Missionaries were associated with the high school. The school has a white plaque that says Lady Carmichael inaugurated the school. The permanent address of the school is now 3, Ashutosh Mukherjee Road, Kolkata 700020."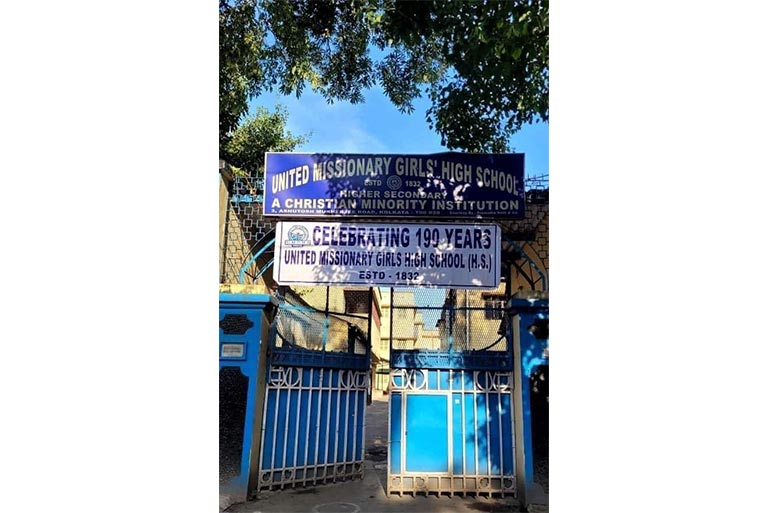 Leena George, head teacher of United Missionary Girls' High School says: "The school completed 190 years on 12th September, 2022. This school has taken the form of a huge tree from just a seedling. To make the year memorable and develop the students, the school's alumni association UNITY has gifted the school Basketball courts, basketballs, fiber boards and nets. We have spent 1,05,000 on this project. Two special initiatives were taken up by the school during Durga puja last year- Gift a smile and gifts for "Asha Niketan," an old age home. We take care to inculcate a habit of sharing everything from their very childhood. For this, once every year, a Gift Exchange event is conducted."

The atmosphere of the school, the daily prayer with the piano playing in the chapel inside the school, all these are the girls' favourite. Students of class IX and X, who are active members of the choir, give lessons to their juniors. The memories of Bakultala are still very precious for many current and ex-students. On this issue, Shivaranjani Dasgupta, a former student of the school, said, "When I was in Class II, one day our class teacher asked everyone to buy some gift within Rs 30. It was best if it was a book. After that, I bought a book and submitted it. We were asked to write our roll numbers in the book, which we wrote. We did not understand why we were doing this. We went to school on the day of Christmas. Many pieces of paper were in a box. We were asked to pick one paper each and we did accordingly. I got the book with that roll number which was written on the piece of paper. I picked up. One of my friends got my book. This is how our school taught us to share. I have been a student of this school till class 12. Every year I wait for this day. Other than that, every day our prayer session, participating in the thanksgiving service at St. Mary's and St. Paul's Church was also memorable and I used to wait for them, I will never forget them."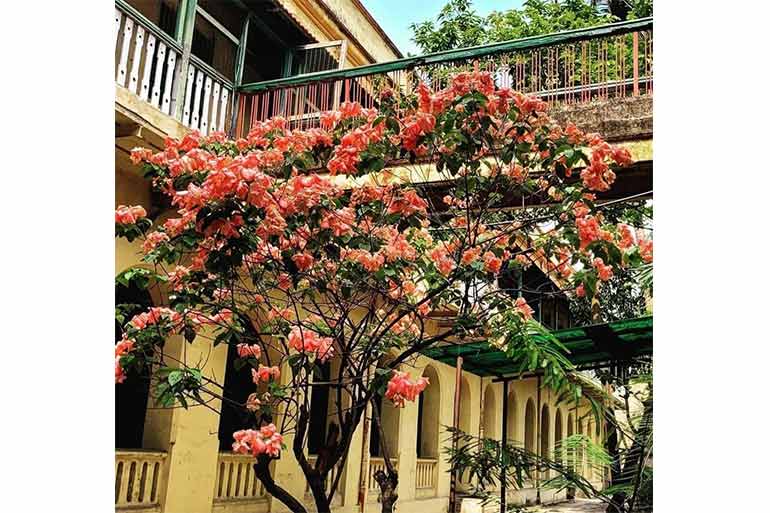 In every school, some students are enthusiastic learners and some teachers inform the students about society, and life and become friends with the students outside studies as well. Leena Bhattacharya, a biology teacher at United Missionary Girls' High School, is one such teacher. She is loved by all. In Shivaranjani's words, "Even today I have not been able to get away from the rules that we were tied to in our school. I have learned the value of discipline in my life from my school. Even today I reminisce about the teachers of our primary class- Bina, Madhabi, Alpana, Madhumita aunty and others. At the high school level, I will never forget about Maitreyee aunty, Pampi aunty, Leena Bhattacharya aunty, Urmi aunty, Manjushree Ranga aunty, Nandini aunty, Anuradha aunty, Leena George aunty. Along with them, I also remember Ramlakshman Dadu. The first day when I joined the school, he took me by the hand inside the school from the gate. The day I passed out of school, I took the blessings of Ramlakshman Dadu along with my teachers. I still cannot forget those days."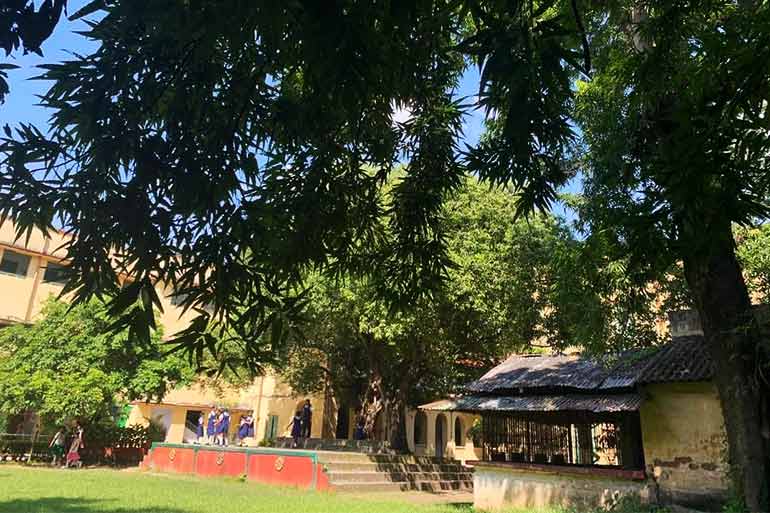 Miss E. Rivet was the first principal of this school. Among the headmistresses, Kanaklata Das served as the first Indian headmistress. Everybody addressed her as "Mamoni." She received the President's honour as a teacher in 1964. In 1970, Hasya Adhikari became the Principal of the school. In 1976, Mrs. Jahanara Thomas became the Principal of United Missionary Girls' High School. She was the favourite headmistress of all irrespective of teacher or student.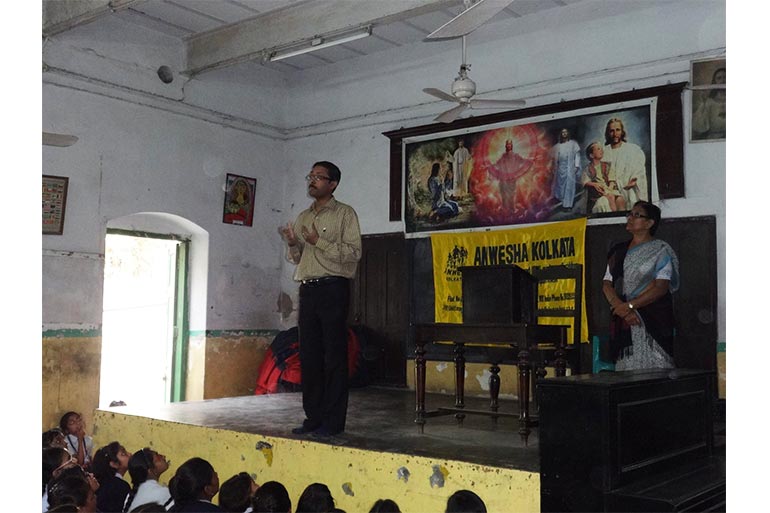 Besides, science and arts at a higher secondary level as before, the school has a nutrition laboratory. Solar panels have been installed in the school for electricity. It is still the only Bengali medium missionary school where prayers are conducted in English. Students of United Missionary Girls' High School participate in state-level seminars, debates and achieve success. Students of United Missionary Girls' High School can leave their impression on different levels of society. Entering the school compound during school hours will not make one understand that more than 1,900 students are attending classes in different classrooms. This is the result of proper discipline. The alumni of this school were - the late writer, Suchitra Bhattacharya, Theatre and lyricist Vijayalakshmi Barman, who have made important contributions to the society. From its inception till today, United Missionary Girls' High School continues to maintain its heritage as a centre of learning and culture.