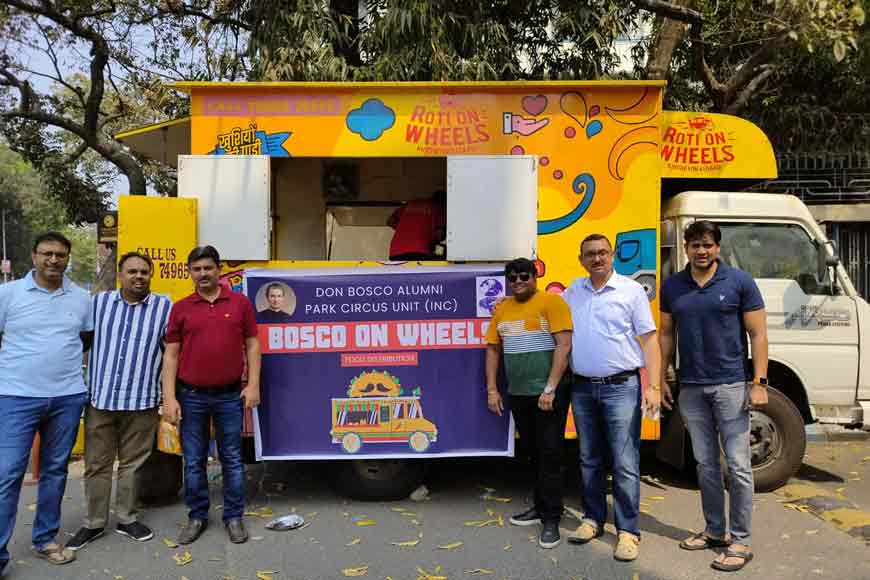 Members of Don Bosco alumni have started a Food Distribution Drive called "Bosco on Wheels" in the Park Circus area. The inauguration of the Park Circus Unit was held around a month ago along with an Eye Check-up Camp where underprivileged camp beneficiaries were provided warm meals. Thus started the journey of "Bosco on Wheels" which distributes meals (roti and sabzi) to underprivileged children and adults in the vicinity of the Don Bosco school, Park Circus, every Sunday. The food that is distributed is absolutely free.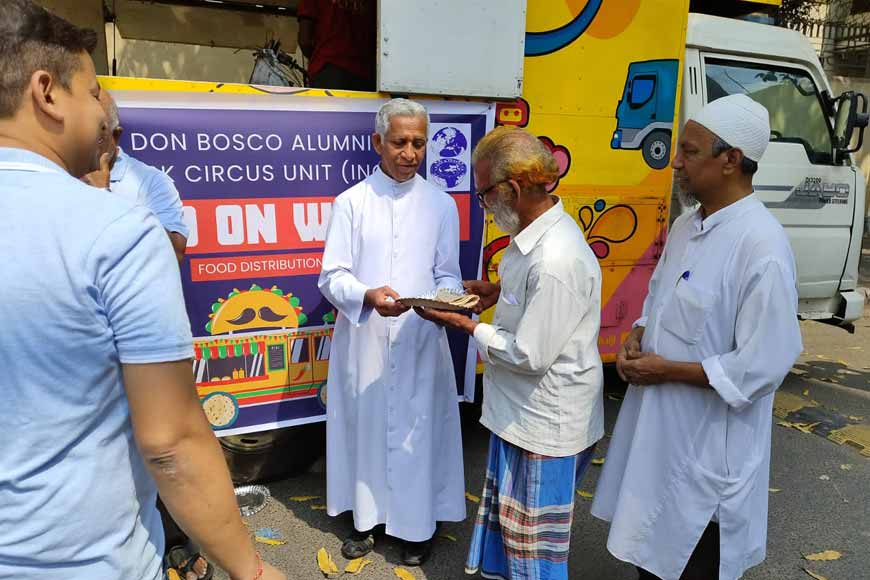 Having distributed over 2,000 Rotis in the first edition, provided the Alumni with the impetus to carry out this initiative of providing a hygienic meal whilst addressing the issue of hunger in society. The vision is to make this project grow and provide a meal every Sunday keeping in mind the values inspired by the teachings of DON BOSCO. The name "Bosco on Wheels" has been coined as part of a globally scalable model to aim at mass outreach. The wheels of positive transformation reach every nook and corner of the world addressing hunger and touching lives with the tag of Don Bosco on it.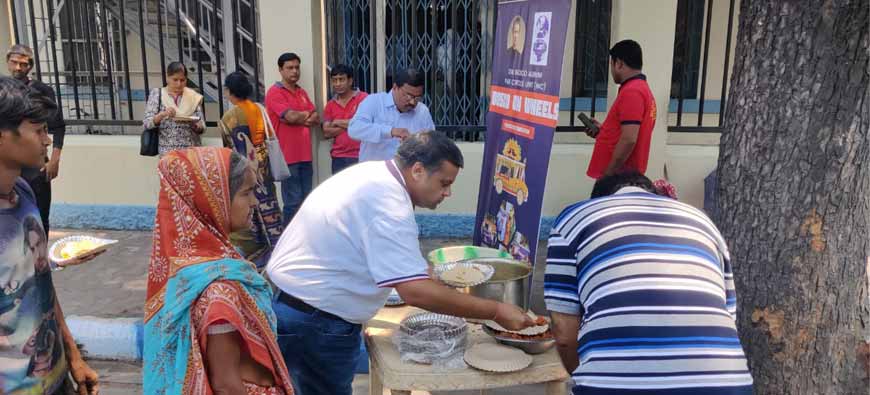 Shahansha Mirza, an alumnus of Don Bosco School, said, "There are many who belong to extremely weaker sections of the society, who cannot afford a proper meal most days. The whole idea was that of providing a proper meal to these people, at least once a month. Many of them have been drastically affected by the pandemic that shook the entire world. The idea is to give something back to society and create an awareness to inspire others to help society in their own little ways. The whole thing is being monitored by the alumni so that the right people can benefit from this drive."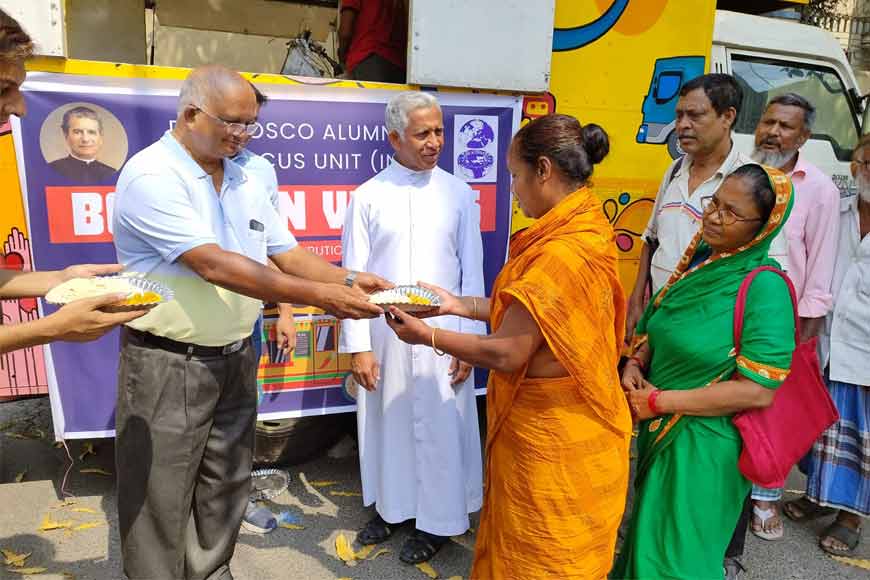 Vikash Choraria, Alumni President of Don Bosco Park Circus, said, "Bosco on wheels is as of now in Park Circus but we are also getting inputs from our members who are showing interest in doing the same kind of drive, in various localities to spread out the reach of Don Bosco. So, maybe in future editions which we will be having, we might try to touch up the locations like Burrabazar, Kasba, and quite a few other areas as well. For now, we have covered the area beside the school in Park Circus, the Tiljala area and Chittaranjan Hospital, etc."

Ajay Kejriwal, another alumnus of Don Bosco Park Circus, said, "It all comes from the heart, if you feel for the country, the city, and your fellow citizens, then only can you take this type of an initiative that will help the society. Everyone is running after their jobs daily, unless and until you have a soft corner for your society, this work is not possible. I felt blessed when I got the chance to distribute food to the people. If more and more people join this movement and come forward, then this can become a regular and permanent activity. I thank my friend Achalesh Chowdhary, who was the donor and organised everything last Sunday. He is the key person behind this Food Distribution Drive- Bosco on Wheels."
Yashpal Mehra, an alumnus who had actively participated in the Food Distribution Drive on both days, said, "We are carrying out what we had been taught in our school and the values they had given us. If you are capable of doing something you should give it back to society. Anybody, passing from Don Bosco is more or less well off. So, giving something out of their own pocket and helping the poor is the motto of the school. We have been doing as much as possible from our end to help society, for example, we are running a night school, and even during the covid times, the full team was present and dedicated to helping the aged and poor. Instead of going for a birthday bash and all that, why not spend the money on this?"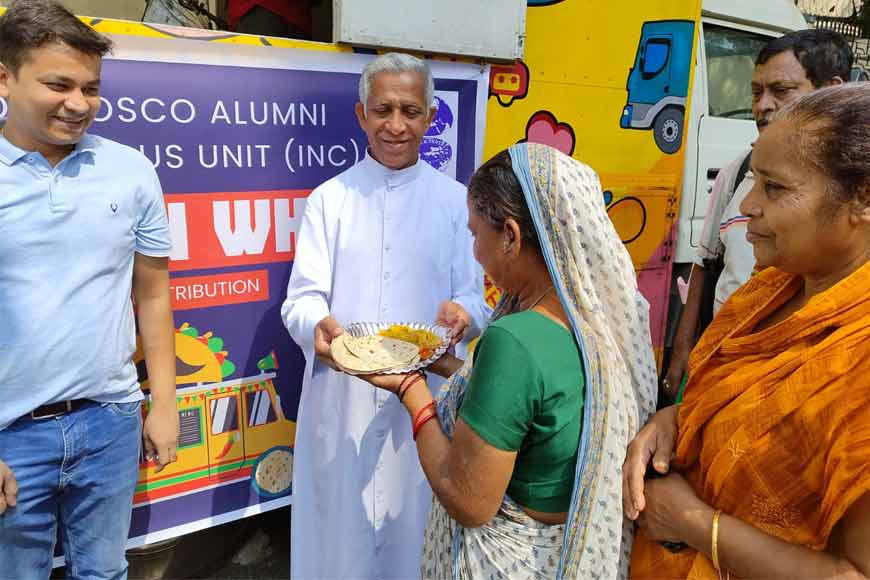 "When I see the smiles on their faces, I feel happy. They keep asking whether Bosco on Wheels will be there every Sunday. For now, we are distributing food on the first Sunday of every month, we are aiming to increase the frequency of Bosco on Wheels to once every week or so. We have only covered the area outside Don Bosco because this was just the second one that we conducted. We are in the process of covering the areas which are near Don Bosco because we can't go all over the place. Maybe in the future, we shall be able to spread further. Our alumni are is dedicated to working for society as right from the beginning of our school life, we are taught to help others. We have enjoyed many things and now it is time for us to give back," Yashpal Mehra added.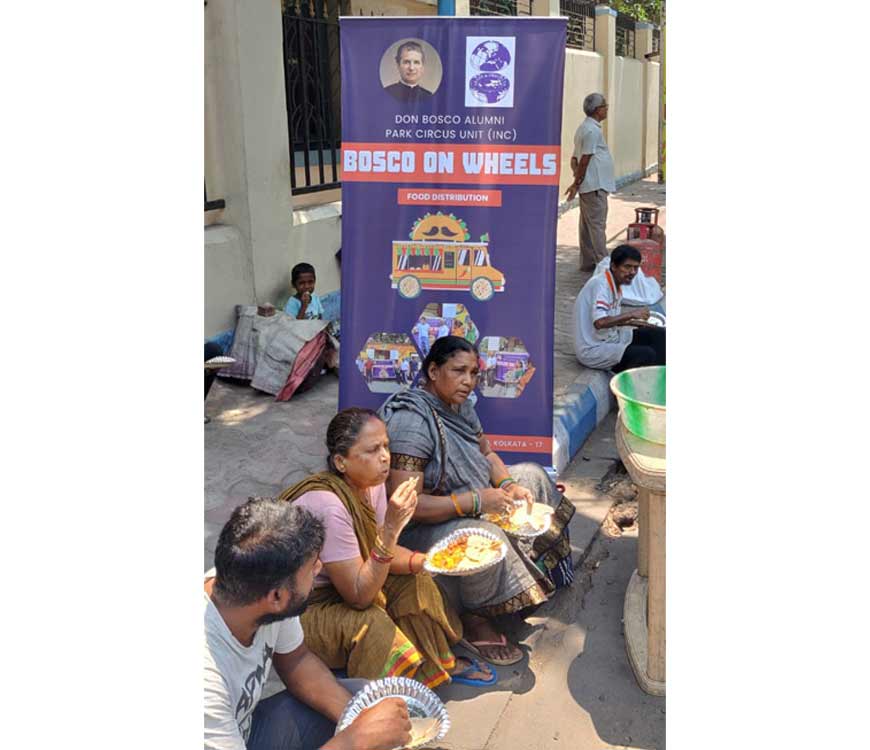 The Don Bosco alumni have also created the BOSCO CARES- a Model Multi Speciality Health Clinic, that was launched on 2nd April 2023. It is a First of its Kind initiative by any School Alumni Body and can be replicated to touch the remotest corners of the country addressing local local healthcare issues wherever a branch of Don Bosco exists. The clinic has four departments – Cancer Urology, Gastroenterology, and Orthopaedics. More departments will be added in the future. This Free Clinic is run by successful doctors who are Alumni of Don Bosco Park Circus and are motivated to give back to society, nurturing the virtues of faith, hope, and charity.
The unique proposition of this clinic is in its vision of providing not just free specialist doctor consultation, medicines, and investigative tests but seeing needy less privileged patients through the course of the treatment.