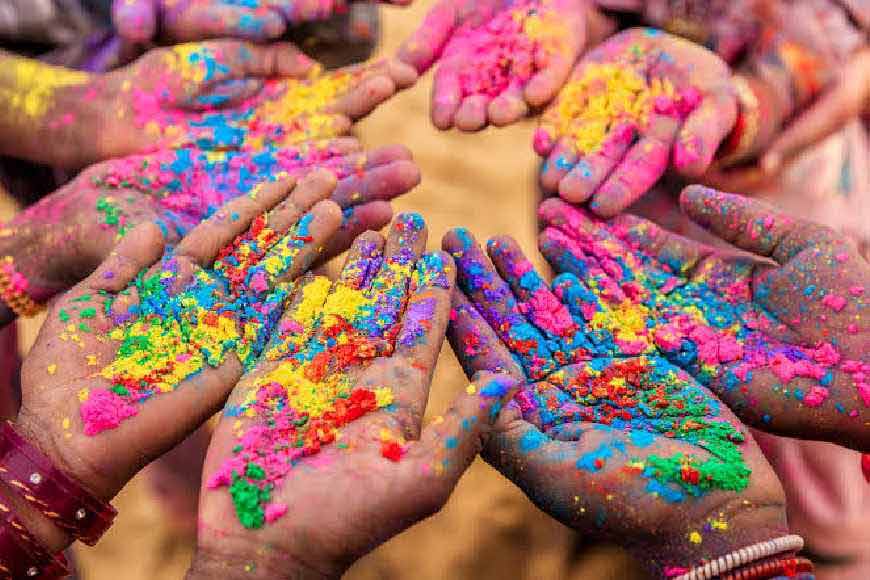 If the colourful festival of Spring is losing its sheen in Tagore's land of Santiniketan, the colours of Dol seem to have reached and made highly popular in the Temple town of Bishnupur where Dol Utsav will be celebrated with gusto on the 7th and 8th March this year. And it is indeed a Dol with a difference, in the backdrop of classical music of Bishnupur gharana and the century-old terracotta temples bearing the legacy of the rich architectural history of Bengal.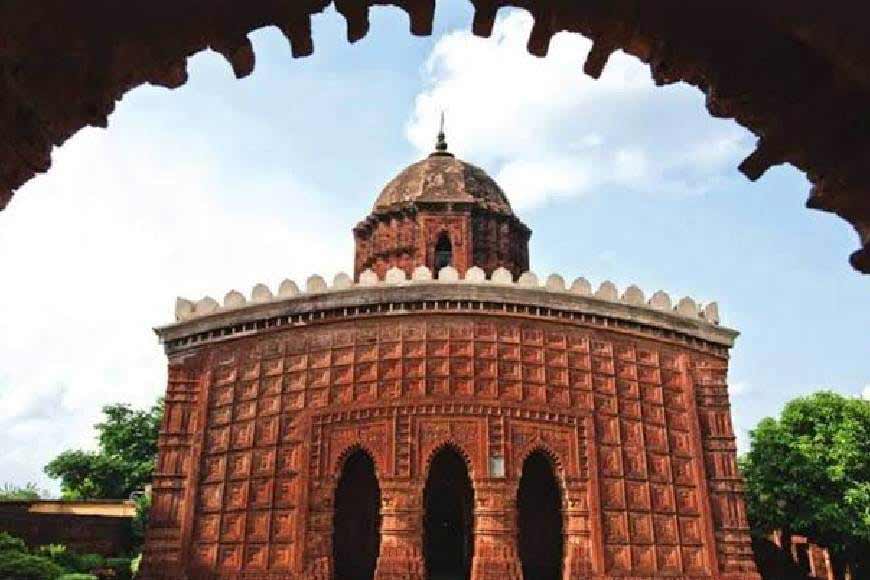 If for years playing with Abir in Santiniketan's Mango Orchards and getting a feel of the Basanto Utsav was an annual ritual for most Bengalis of Kolkata, since last few years this focus has shifted to Bishnupur. As Koyeli Samanta, who visits Bishnupur every year says: "The Dol here is different. And frankly, Santiniketan no more holds the charm post-COVID with so many restrictions in place, visitors not allowed to specific areas, and the fun and frolic of enjoying the festival as a part of the Spring Festival is no more. On the contrary, Bishnupur has a historical touch to the festival, and though this year, it's quite hot with weather changes playing the devil, I am heading to Bishnupur Dol Utsav for sure."

The festival has a unique name in Bishnupur – It is called Dhrupadi Basanta in the city of Terracotta merging the classical musical strains with the songs of Spring. The festival is held annually by the Bishnupur Basanta Japan Samity in association with the local government. On the 7th morning, the festival will kick off with a procession led by Dhrupadi singers of Bishnupur. Incidentally, this is also a land that gave birth to the only classical music gharana of Bengal known as the Bishnupur Gharana. The colourful procession will also have performances of tribal dance, by the tribals from Bankura, there will be Kirtan, ushering in the Vaishnava culture of playing Dol as well as Baul songs that will start from the Ramsharan Mukto Mancha. The procession will finally end at Poramatir Haat where for 2 days through different cultural events, the Dol Utsav or Basanto Utsav will be celebrated. Many well-known dignitaries are supposed to join.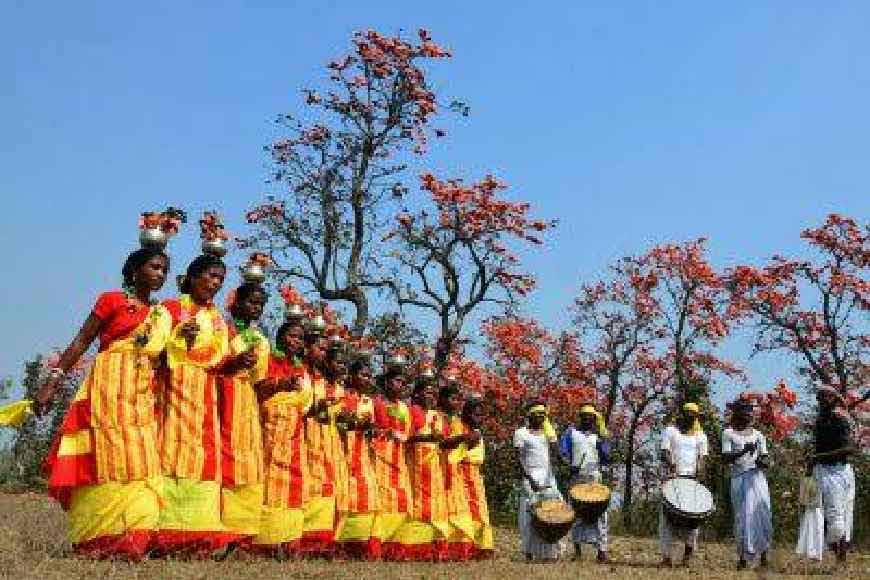 Hariprasanna Mishra of Bishnupur Basanta Japon Samity said: "We want the whole of Bengal and India to converge at Bishnupur during Dol, just like they do in Santiniketan. We are marketing this festival also as a tourist attraction as Bishnupur has so many relics to visit." An extension of this festival will also be held at Mukutmanipur, a big-time tourist attraction of Bankura. Mukutmanipur is known for its famous dam on the Kangsabati River and it is here that the Dol Utsav will be held along with a Patachitra Mela showcasing the folk art of Patas, done by local tribal artisans. This Dol Utsav is being held by Mukutmanipur Development Authority. They have given a different name to this called Palash Utsav which will start on Tuesday morning and both Bishnupur and Mukutmanipur are swarming with crowds. A similar Palash Utsav is also being held below the Susunia Hills at the Morutbaha Eco Park that will start with a Prabhat Pheri on Tuesday. What is Holi to the entire India, is Dol in Bengal, and no wonder we celebrate it with a difference.