Sanchari Das Mollick, the film editor from Kolkata makes all proud on the Oscar stage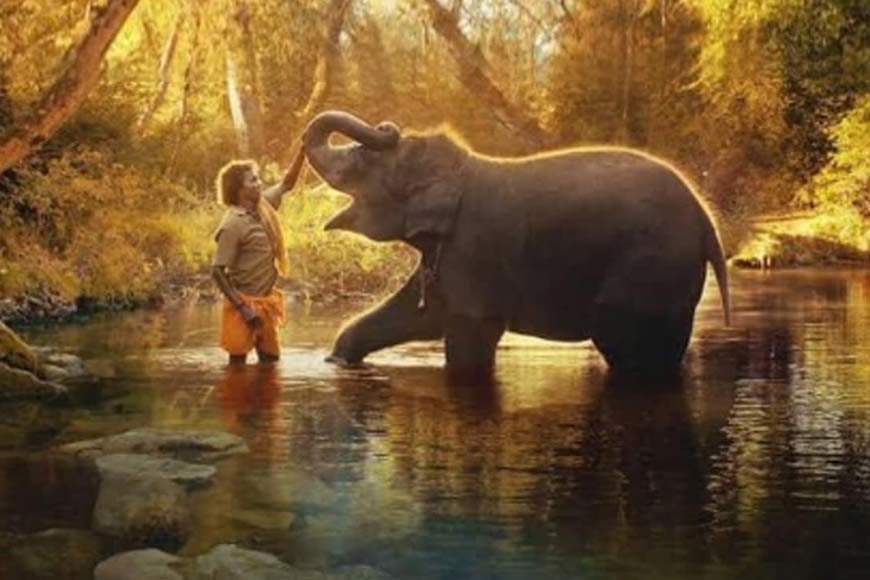 'She is busy now, and quite so, flooded with messages and well wishes, and at the centre of celebrations. And why not? After all, the documentary 'The Elephant Whisperers' edited by Sanchari Das Mollick received the prestigious Academy Award yesterday. As a film editor, Sanchari is usually never in the limelight, rather she is the backstage girl of any film production, though her job as the editor of any ad film or documentary film has immense importance for what viewers get to see on screen as the end product needs the cuts and bits of a good editor's skill. Sanchari knows that and so does her team. Her parents, who are residents of Golf Green are as happy and proud of their daughter as the whole of India and particularly Bengal. After Satyajit Ray, here is probably the second Bengali whose name gets tied to the Oscar celebrations.
It's very encouraging for all Indian documentary filmmakers. An Indian documentary getting int'l recognition of this stature is good news for all Indian documentary filmmakers: Subha Das Mollick, mother of Sanchari Das Mollick -editor of #Oscars winning 'The Elephant Whisperers' pic.twitter.com/tO41Sjsh9x

— ANI (@ANI) March 15, 2023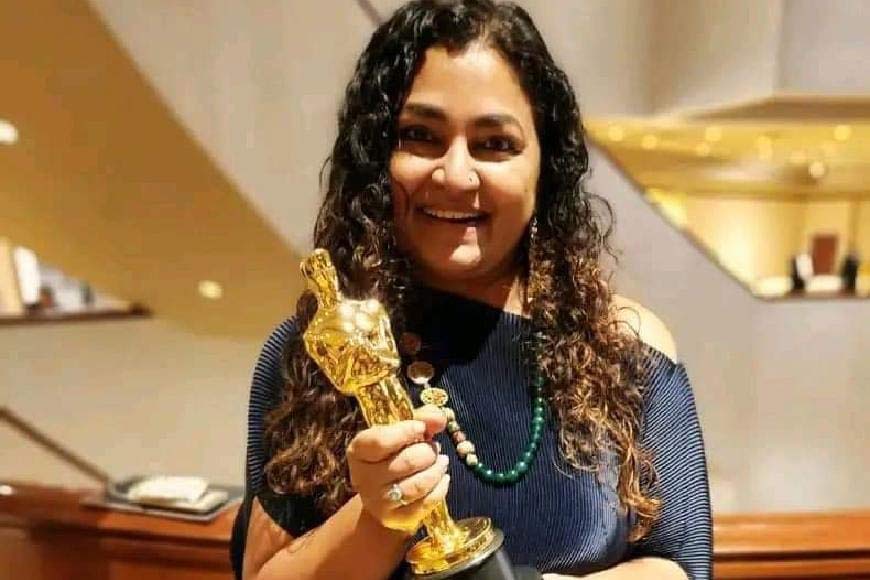 "Winning the Oscars is a big thing, we never thought in our dreams that the film Sanchari was a part of, will get it. I was happy when the film got nominated. We thought it was a great achievement. And then the win happened," said the proud parents. Her father Sadan Das Mollick recalled: "The team was very enthusiastic. They went to Los Angeles much before and somehow had a gut feeling that they would get something big. They were featured in the prestigious Variety Magazine who wrote that they might get the award." When asked about the editing journey for Elephant Whisperers, the parents stated that Sanchari had started editing the film in 2021. She got the project while in Goa. She already had made a name as a prolific film editor, and putting it together to bring to the reel exactly what the director envisioned can be a challenging job for many. For Sanchari Das Mollick, it is just another day's work and one she does successfully. As the Gen Y generation of film editors, she had already worked closely with well-known Bollywood directors to craft a finely tuned end product. Her ability to accurately assess how best to reveal the power of the screenplay through the various scenes has made her the film editor of choice for many big projects in the Indian film industry today as mentioned on her social media profiles. Among her prestigious projects was the end-to-end editing of Shaandaar in 2015, directed by Vikas Bahl and starring Alia Bhatt and Shahid Kapoor, a film that crossed ₹51 crores at the box office. Other projects were Yash Raj Film's Thriller Fantasy 'Seven' to Vikas Bahl's short film 'Going Home' a Vogue Empowerment initiative starring Alia Bhatt. At present she lives in Mumbai for her work and her creative style has caught the attention of many film directors and producers who exclusively hire her for their film projects. When she is not working, she loves eating the dishes she whips up and of course, she is a dog lover. Not to mention her love for animals probably helped her edit the film that speaks about saving the pachyderms and giving these Elephant giants a decent habitat, love, and care.