Satya Ranjan Dolui, the security guard who set up a library in a park with 12,000 books!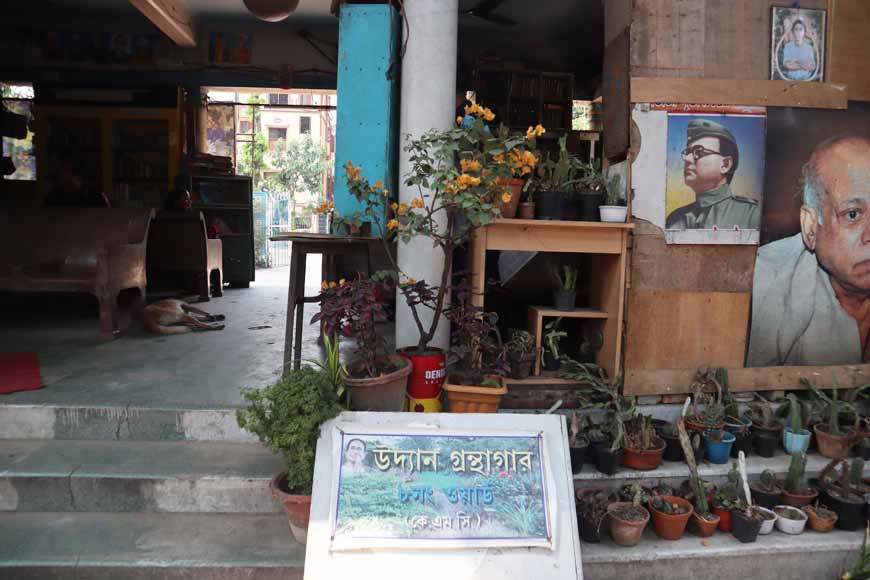 A restroom in the middle of a lush green park that throws up stacks of books! Surprised? Well, do not be so, as a security guard has turned a restroom in the park he usually protects into a free library. And all this, for the love of books. Satya Ranjan Dolui, the security guard of Jagat Mukherjee Park in Ward No. 8, has successfully transformed the resting room of the park into a library. The library has more than 12,000 books now. There are many schools in the area, in the vicinity of the park, hence, many guardians take a rest inside, during school hours after dropping their children at school. To accommodate the guardians and provide them with something valuable and intellectual, so that they could spend quality time there, Dolui transformed the place into a library with all kinds of books. "One can peacefully sit here and read books for free. Most are not allowed to take the books home, but I allow some regular visitors to take them home and later return them on time," said Dolui, a non-descript man in the uniform of a security guard, yet with a curious look that probably hunts for the knowledge of books. The guardians appreciate the venture taken by Dolui and are elated with his gesture.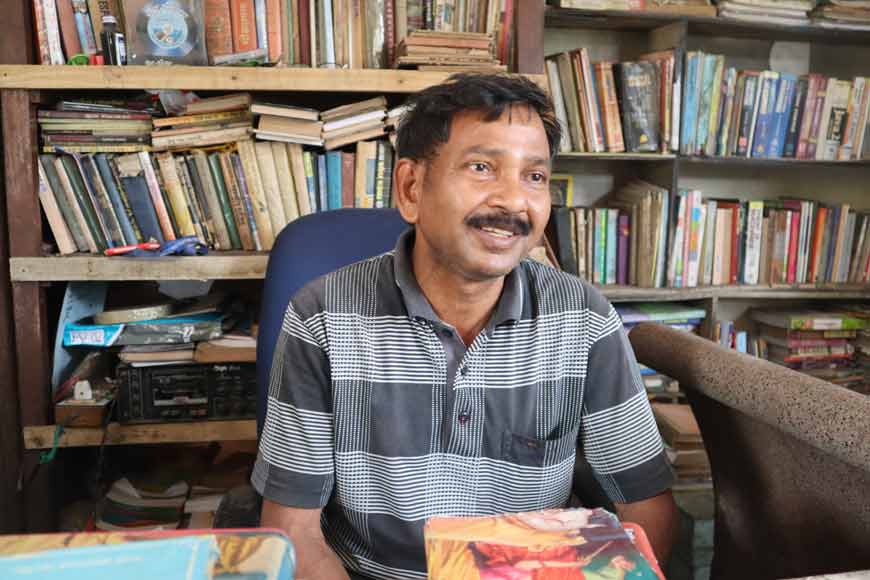 Satya Ranjan Dolui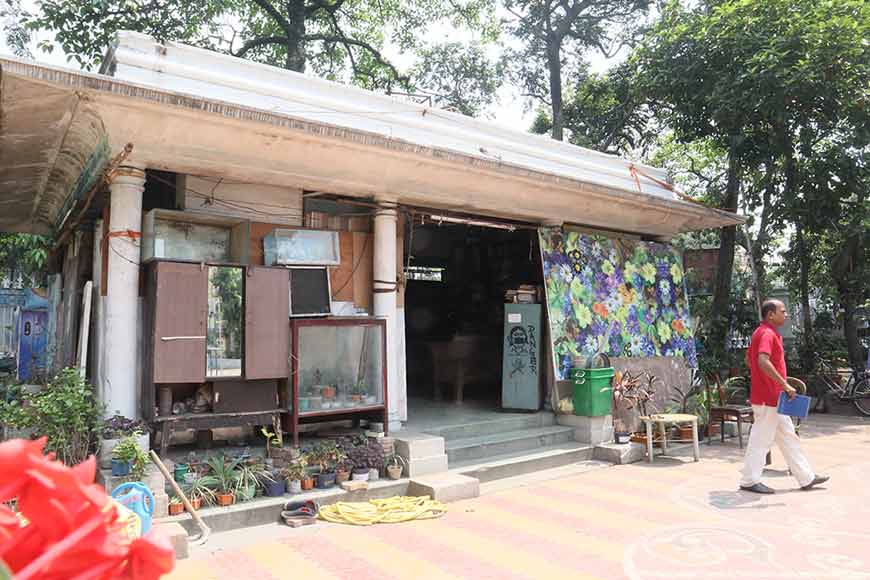 With time, Dolui felt the need to also entertain the children who often accompanied their mothers. The little ones did not have enough attention to sit quietly and read. Hence, he thought of other things, such as how, in the beginning, he had kept some rabbits, but the rabbits were cutting their cages open with their teeth, so keeping them was becoming a problem. He then brought small birds, they are cute, and the kids loved the little birds. He also has an aquarium. "I try to entertain the younger children who come with their mothers while their elder siblings are in school. I have seen mothers having a trying time entertaining them. Hence, other than books, I thought of these innovative ideas," added a beaming Dolui.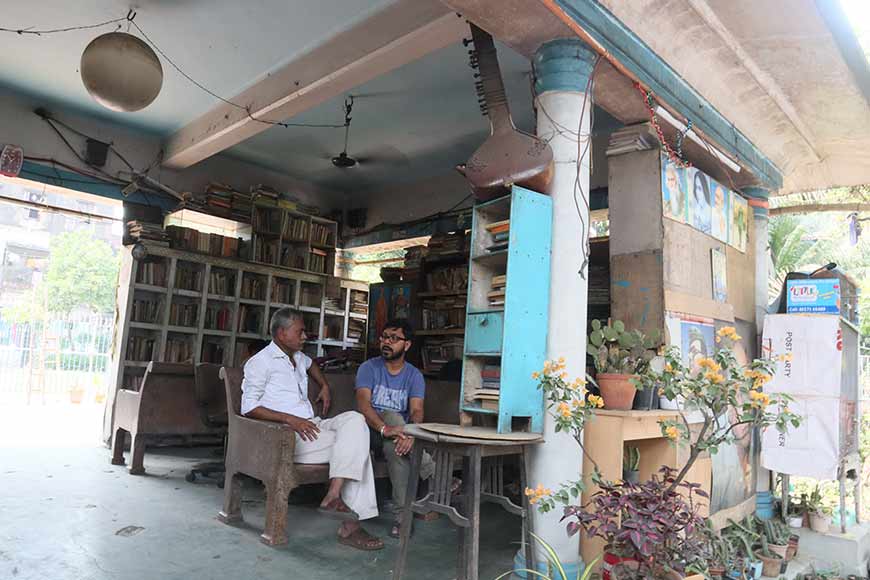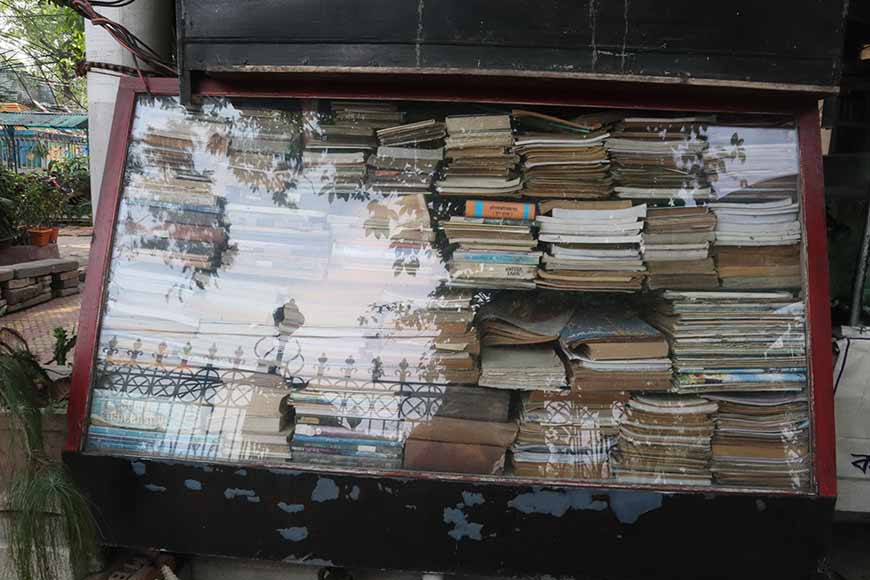 Dolui is also a nature lover, and before being engaged with the library, he spent most of his time with the plants. He has planted many greens within the park. Growing plants and taking care of them is a labour-intensive job. Flowering plants like the rose, dahlia, and aparajita bloom with abandon. Plant enthusiasts like Rampal Datta, who visits the park, are mesmerized by the library, as well as the plants that Dolui tends to every day. In the beginning, Satya Ranjana Dolui was doing everything by himself, buying books, shelves, fans, and lights, with the minimal salary that he earned from his job. Gradually, people from the neighbourhood came forward to help him, and they donated hundreds of books.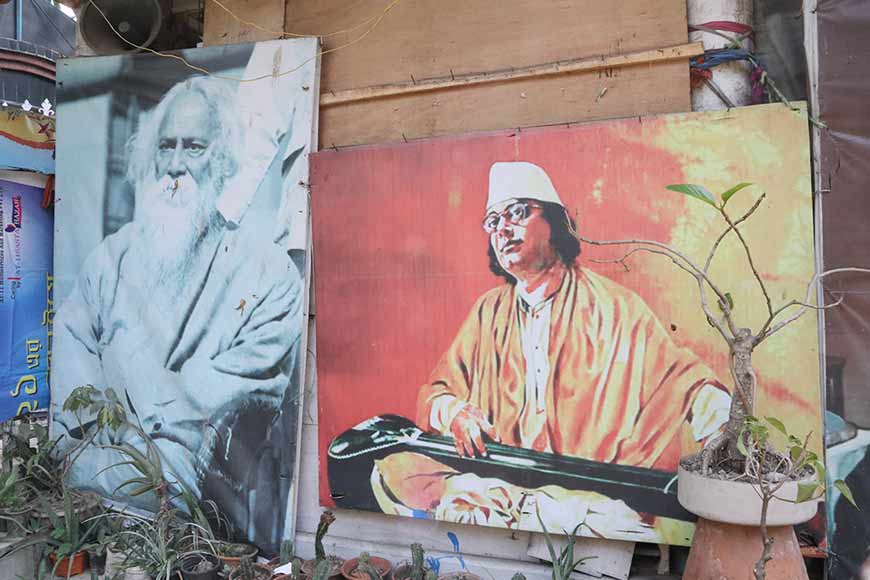 He started setting up the library in 2010, when his salary was a mere Rs 2,800. Later, his salary increased to Rs. 5,400. He never complained about his remuneration, nor did he stop doing what he loves. He is a man of passion. He has always done everything to make the people around him happy. Smriti Kona Daw, who lives nearby and is a regular visitor at the park, views Dolui as her brother. "I love to visit this place, sometimes I read a book, and on some days, I just admire the beauty of nature and the trees that adorn the park all over. Dolui has helped me with so much knowledge, I now know the names of many plants in the park." She informed me about a rare tree called "Roshunlata", whose leaves smell like garlic on rubbing, another plant whose leaves smell like cinnamon, various types of cacti, some "patabahar" plants, which are not flowering plants but the leaves of those plants look beautiful, and so on. "Every day I come here. I have met so many new faces here. Many come and talk to me and share their happiness and grief. I appreciate bhai's (Dolui's) contribution towards transforming the park into such a beautiful, soothing, and refreshing place. I try to help as much as I can in his endeavour."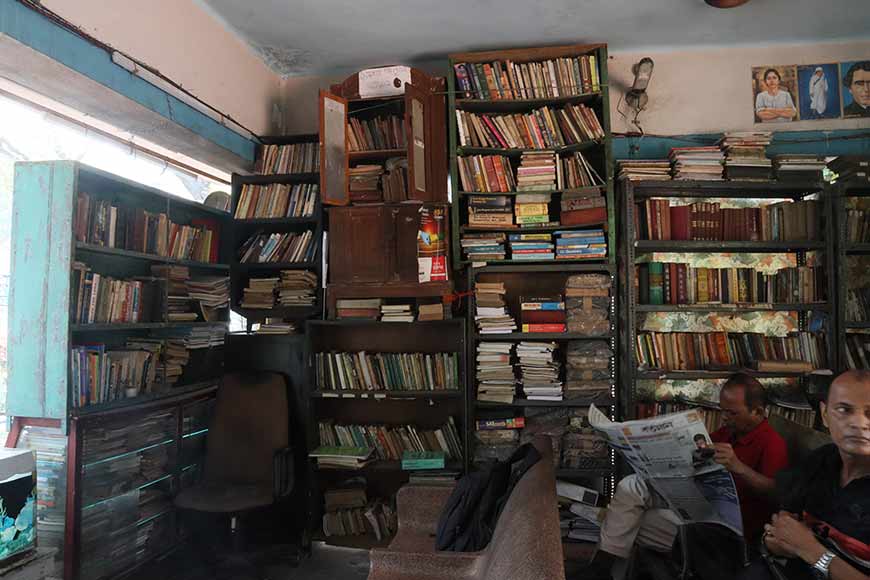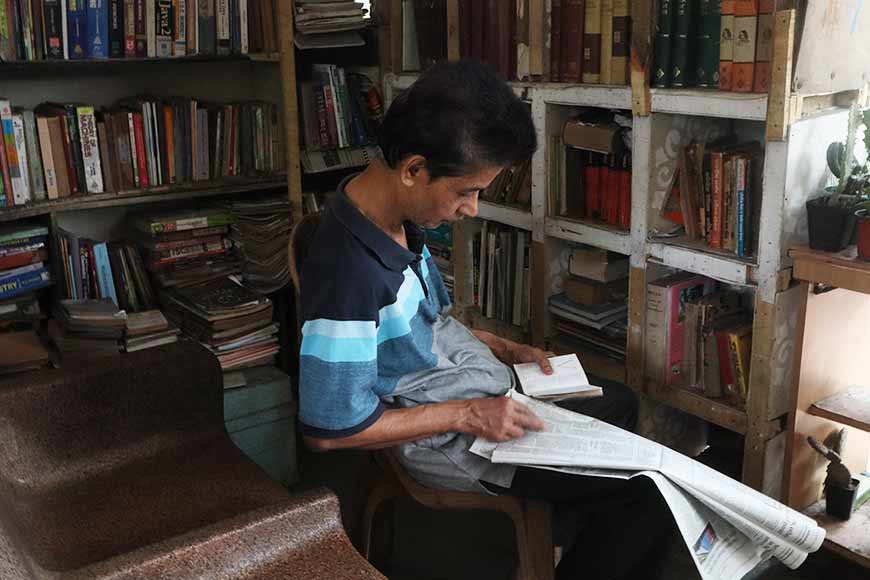 Dolui is from Lakshmipur village of Patharpratima. His wife is also working. After passing the Madhyamik exam (the 10th-grade exam), he wanted to continue his studies, but due to financial constraints, he had to come to Kolkata in search of jobs. He took computer training and even got a job as a DTP operator. But the pay was not sufficient, hence he joined a private security agency and was then appointed to look after the park. "Since my childhood, I wanted to continue my studies, but the circumstances have hindered me. Now, after all these years, the void of not being able to continue my studies though remains, but the pain has decreased a lot. I see all the young aspirants, studying so hard, I see the children with a bright future ahead of them, and all these fill my heart every time. I also like gardening, which is why I spend most of the time here, looking after the park, maintaining the library, and the plants."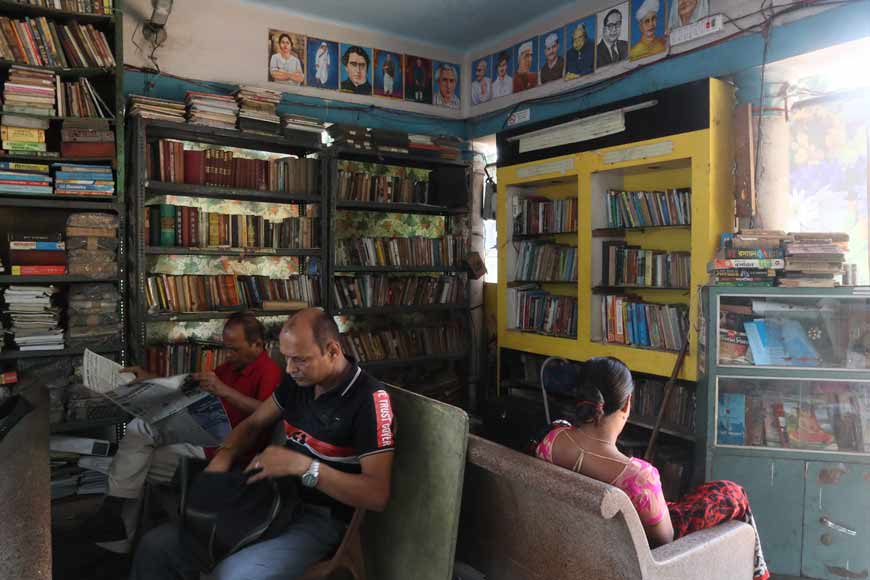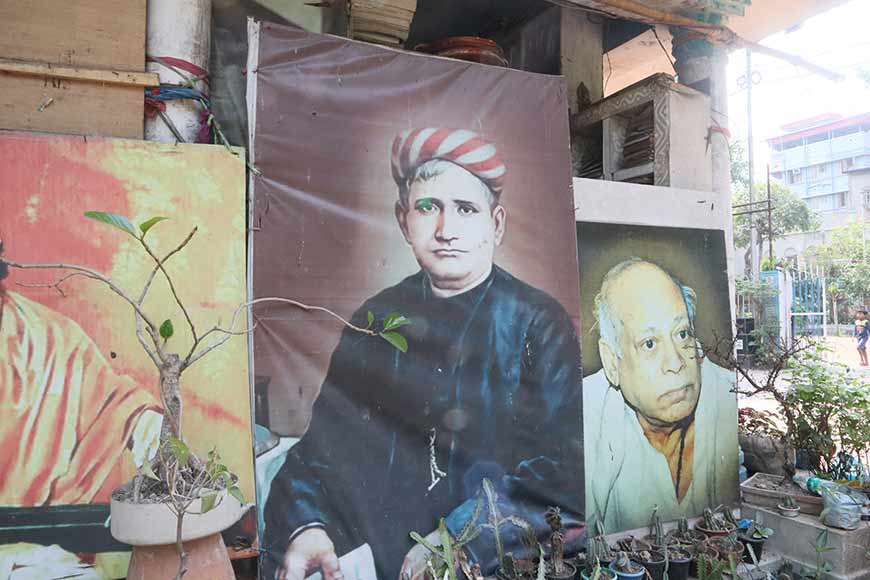 Many drug addicts live on the streets and often pose a threat to this place. They have tried to steal books many times at night. Another good Samaritan, Samar Kumar Mondal, assists Dolui at night to keep watch over the park and the library. Mondal also loves the library, he helps Dolui maintain it. There are two dogs, who live in the park and help Dolui keep watch at night, one is named Tiger, and the other is named Scuby.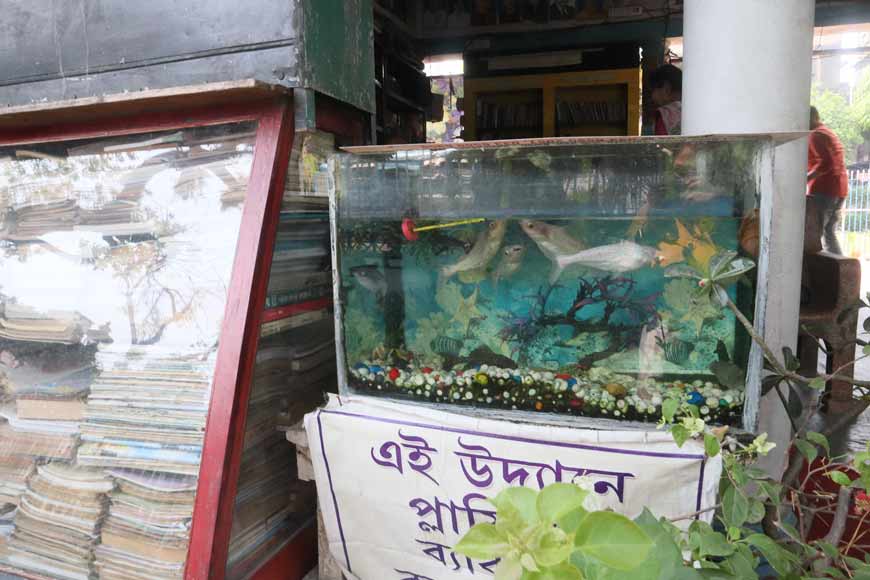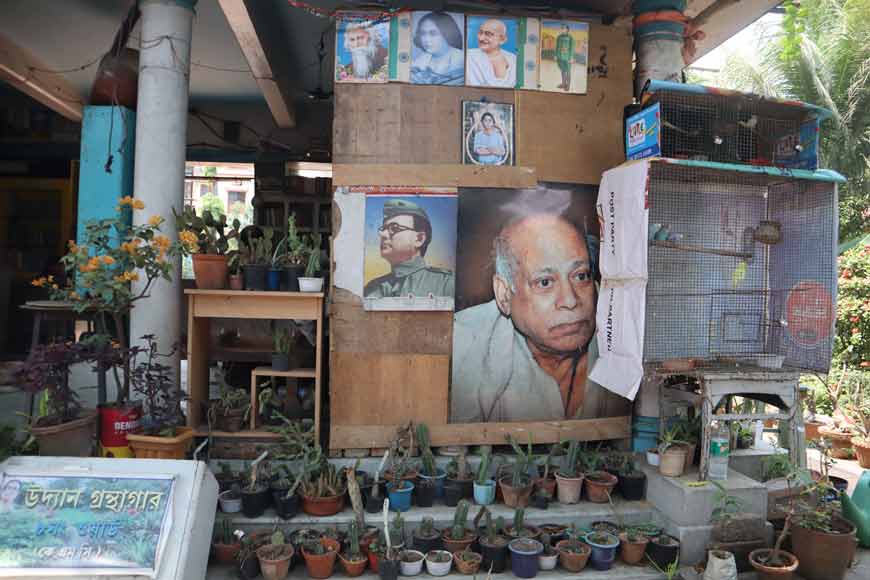 The 53-year-old security guard is thus a successful man in spreading knowledge through his great initiative, and no doubt he gave a makeover to a simple neighbourhood park. Many visit the place regularly, read newspapers or magazines, and spend the whole day here. This has, in turn, also sparked the interest of many in reading. Many children sit here and read storybooks; many play around, and many even take an interest in plants. The initiative is an eye-opener for us all. What Dolui has done is something to be appreciated and something to be learned from. We need more such libraries and more such enthusiasts who keep the culture of our city alive.