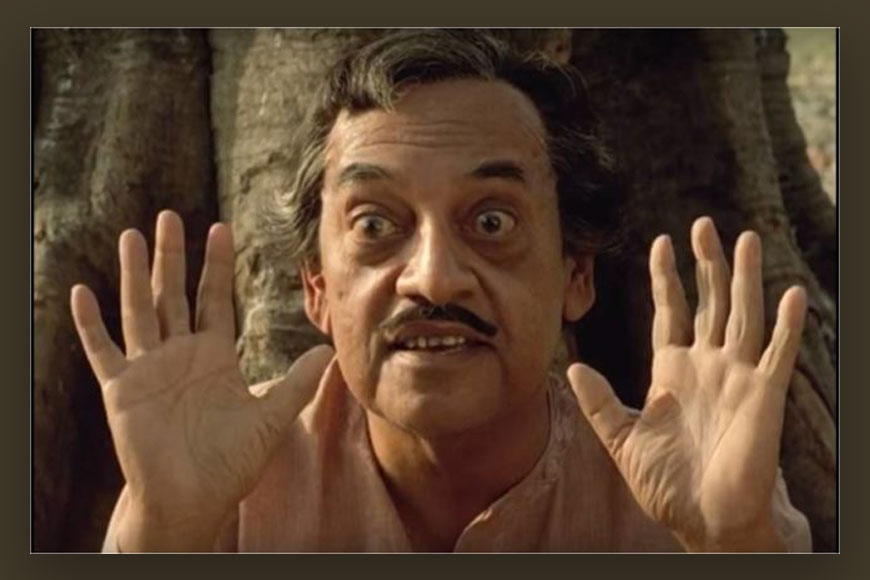 Utpal Dutta had always followed an unconventional route, be it in his personal life, his education or while performing on stage. For him, acting did not follow any strict conventional method. Many believe acting is role play, it is an expression of varied emotions, where you tell lies in a credible fashion so that the audience believes what the actor conveys. These are usual norms of acting and any conventional actor strictly follows these rules.
However, Utpal Dutta was different. He always addressed these key issues of acting in an unconventional and unique way, creating an inimitable style of his own. He never believed in histrionics and melodrama. For him, an actor was never at the centre of attraction on stage. Rather, Dutta conceived theatre in its totality based on a historical perspective derived from his ideological understanding. To him, theatre was a weapon to fight like a rebel, who believes in equality in every sphere of life especially economic equality. He believed that in a stage production, an actor must master all elements of theatre --- like the sets, light, sound, make up, costume, role of co-actors and central acting skills.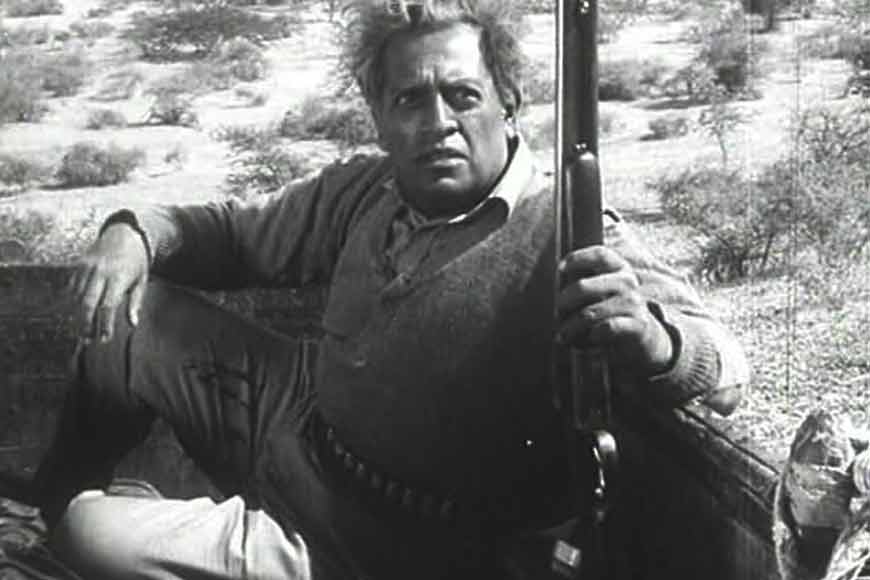 Bhuvan Shome
Each role that Utpal Dutta depicted, bears testimony to his conviction. He never dominated with his stage presence, yet he gave some of the best performances on stage during his era. Take for example his portrayal of Samuel Leibowitz in Manusher Adhikaray, a play he wrote himself based on the famous Scottsboro Trial of 1931. It is about the trial of a black man, Haywood Patterson, who was falsely accused of raping two white women, Victoria Price and Ruby Bates. Samuel Leibowitz was the Defense Counsel. Utpal Dutta's performance in this role will always remain as one of his best performances as an actor. But why do I say this?
Utpal Dutta pronounced Bengali words with a certain diction that was essentially 'staccato' as opposed to 'legato' style, that is commonly used. This instantly added an additional smartness in his acting. Especially while playing the role of the foreigner Samuel. His body language had to be western and his speech pattern was a perfect match to that. The moment Leibowitz enters stage, press delegates surround him and start questioning: "How do you find this place Mr. Leibowitz?" He replies "Good. The sunrise is good. The sunset is good. The whole place has become a circus. That's why could not comprehend anything about the place."
In another sequence where Leibowitz's wife becomes a victim of stone pelting and gets injured, the police reassures Leibowitz and says: "Do not worry at all Sir. For safety of your wife we have arranged for armed police guards."
Leibowitz asks: "Won't you bring tanks?"
For those who missed this unique performance of Utpal Dutta, indeed missed a lot. Delivering each dialogue with ease bringing out the nuances was a treat to watch when Dutta was on stage. His blend of humour and seriousness in his delivery of dialogues was unique. He was a master in delivering comic dialogues in such a way that they left a mark and created an impact. For a serious situation, his diction and inflection were unconventionally impeccable. In a particular scene, while cross-examining witnesses and the victim, his dialogue delivery turns hilarious. But during summing up, we find a completely changed Utpal Dutta, as he says: "Do you know what I see when I look at Haywood Patterson? He is my black brother in chains." His delivery reminds us of Martin Luther King's speech: "I have a dream that one day my black brothers and sisters will not be judged by the colours of their skin, but by the contents of their characters."
Another impeccable performance of this maestro is Kapten Babu Benimadhab in Tiner Talwar, a classic piece of modern Bengali Theatre. Beni Madhab, the worried, tired and desperate director found the best portrayal by Utpal Dutta. No one else could have done justice to this character. The character had several shades and Dutta effortlessly brought each out and did justice to it. The agony of saving theatre from dying, turning a flower seller into a formidable actress, reminds us of how Noti Binodini, a prostitute was made into a star by Girish Ghosh. Through the character of Benimadhab, we again discover Utpal Dutta's impeccable mastery over sense of comic relief and intense acting skills.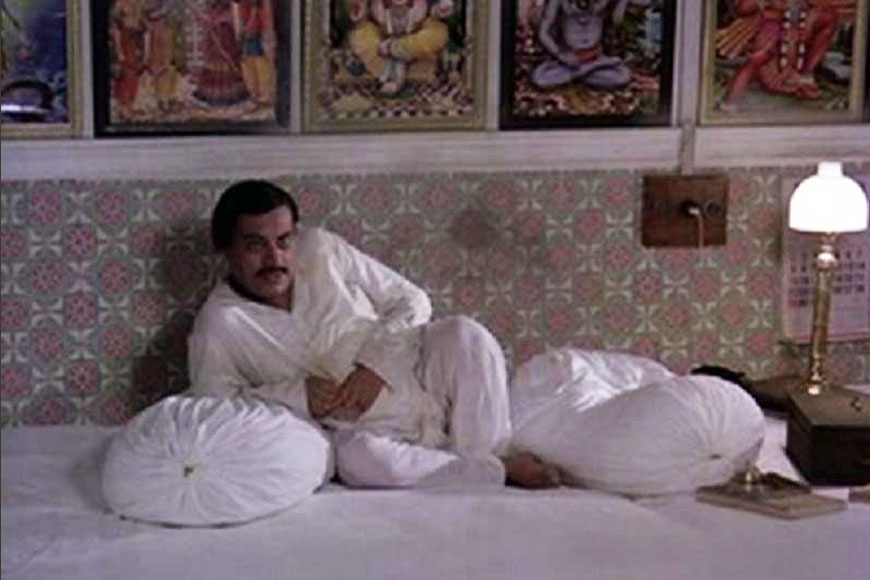 Joy Baba Felunath
Not just on stage, even in several films made by eminent directors like Hrishikesh Mukherjee, Basu Chatterjee, we have seen mind blowing comic performances by Utpal Dutta. But his portrayal of Samuel Leibowitz in Manusher Adhikaray and Benimadhab in Tiner Talwar will forever etch his name in the list of immortal actors.
Apart from his superb tonal qualities, subtle facial expressions, what made Utpal Dutta a timeless actor, was his personality and undoubtedly his charisma. He will live forever under the arc lights of the stage and in the hearts of the audience.