Dipanwita Debnath translated Lepcha songs into Bangla and received Agnikanya Award: An exclusive GB chat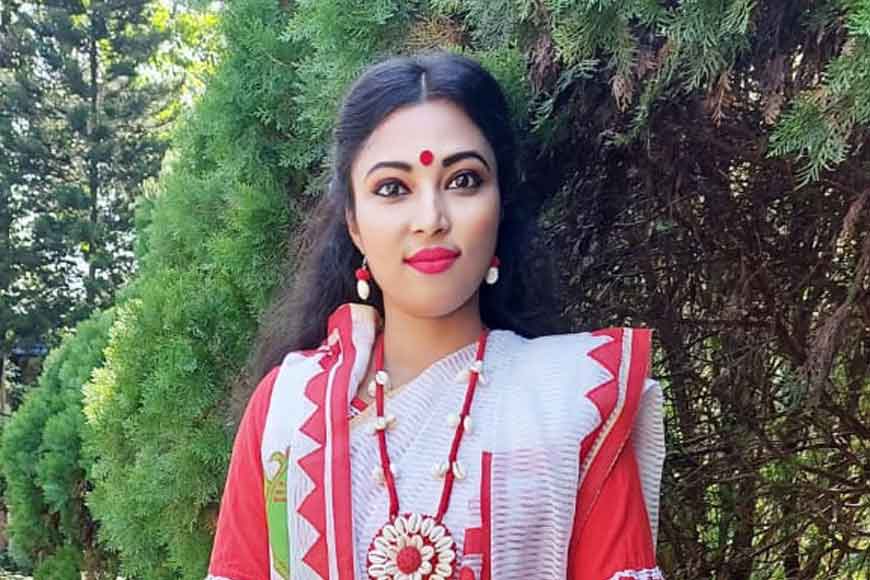 Music has its own language. Every community has different languages they speak or sing that depict their lives and make them feel alive. Similarly translating a song and making it familiar to a bigger audience is one way, through which music travels far and wide. Dipanwita Debnath is one such individual who has translated Lepcha songs to Bengali and sung them in a competition in Kalimpong. Dipanwita Debnath received the coveted Agnikanya Award on 27th April 2023, given by the State Social Welfare Development and West Bengal Women's Commission. The award was handed over by Hon'ble Minister Shashi Pnaja. Dipanwita Debnath of Jalpaiguri spoke to GB and said: "The arrangements made by the State were very nice. They looked after each and every need of mine and made me feel very comfortable. A domestic violence police officer was with me, he was very cooperative and said that if I face any problem ever in my life then I can contact him anytime. I really enjoyed singing."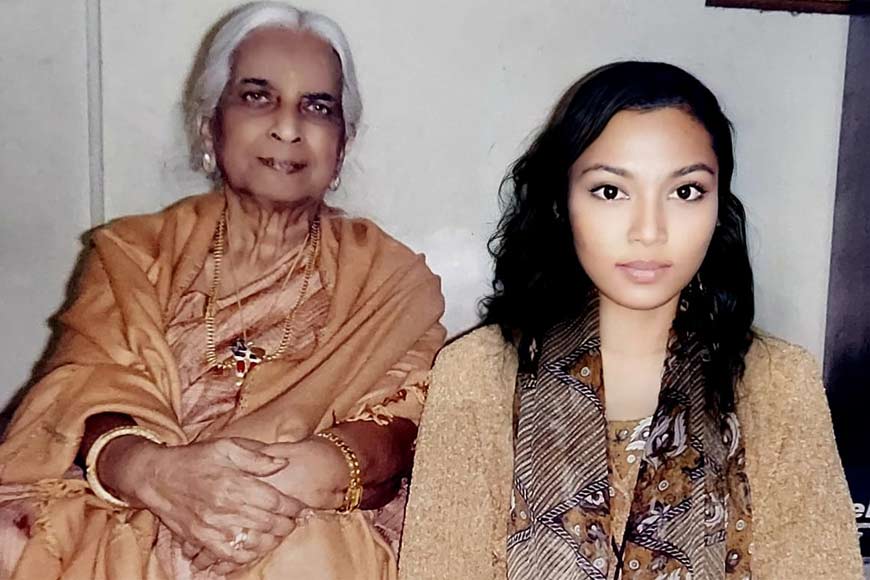 With music Guru Vidushi Girija Devi
The idea of translating a Lepcha song into Bengali was an idea that was not in her mind. "During Covid times, one of my followers, who lives in America, contacted me and informed me about an online competition held by the people of Kalimpong. He told me about a post and shared it with me asking me to participate. I opened the post and saw that the competition was held on Lepcha songs. As I was not familiar with Lepcha songs nor had I heard them before, I thought it was not possible. The pronunciation was also an issue. My followers kept encouraging me and asked me to contact them. I contacted them and told them about my situation. They informed me that the competition was being held to celebrate the birthday of Padmashree winner Sonam Tshering Lepcha, the only one to get such an honour from the Lepcha community, so only songs composed by him were to be performed."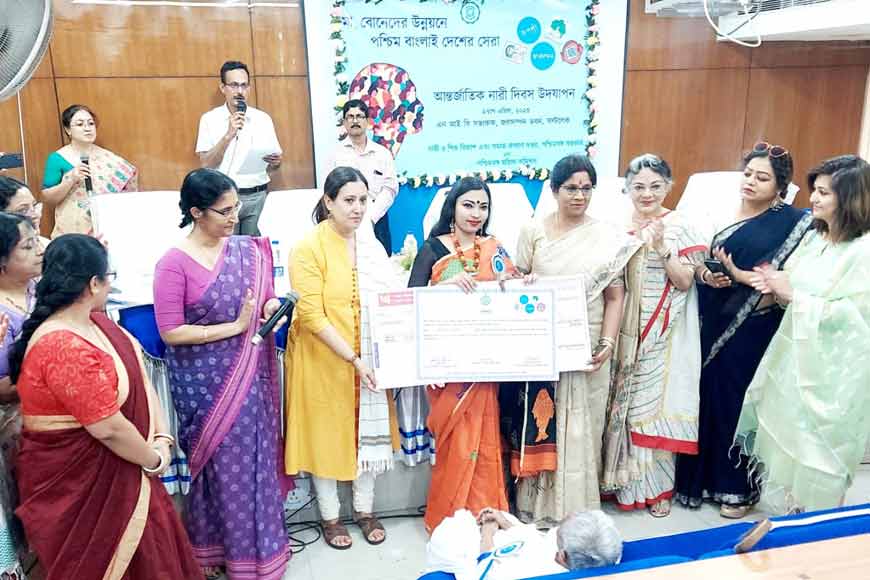 Agnikanya award
Sonam's songs were principally sung by locals and there were no proper records of his songs. Debnath asked them to send her one of his songs and thought that if possible then she could try and sing. The songs are different from Bengali or even Nepali songs. "I asked them to send the meaning of the song so that I can sing it with proper understanding. They sent me the English translation of the song and I translated it to Bengali so that it becomes easier for me. Then, I thought of performing the song in Bengali while keeping the music intact. Even the Bengali community would be able to relate to and enjoy the song. I sent them two versions of the song."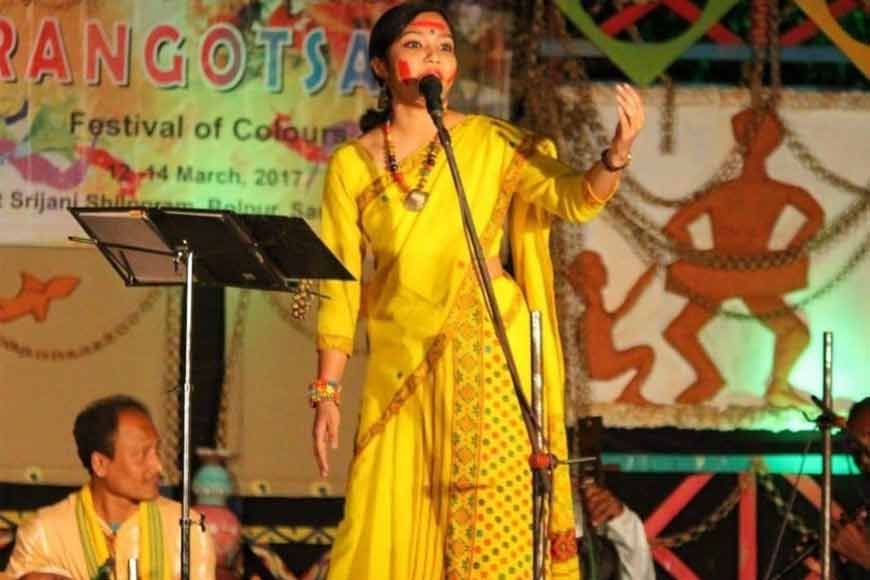 They posted the songs on their page at 11 or 11:30 pm. Though Debnath was skeptical at first, fearing that the song would not get a good audience, within two days the video crossed 25,000 views. The organizers then held a final competition where she was asked to perform on stage. They asked her to rehearse two more Lepcha songs for the competition. Many of the locals helped her with the selection and proper pronunciation of the words. Finally, she won and got Rs 50,000 as award money. Then she was nominated for the Agnikanya Award. The result was supposed to be announced on Women's Day but for some reason, got postponed. "Last week I received a call from the Women's Commission who informed me that I was selected for the award."
With Sikkim Chief Minister
Dipanwita has got many national and international awards. She has been taking singing lessons from a very young age, "I started taking lessons when I was two and a half years old. Utpal Basu was my first guru in Jalpaiguri. Then I learned from Bhola Chakraborty for 14 to 15 years in Jalpaiguri. When I was in class 11, I went to Kolkata where my guru Bhola Chakraborty referred me to Girija Devi in Sangeet Research Academy, Tollygunge. I refined my skills with Girija Devi as my guru for 11 or 12 years," she added.
Dipanwita also performs in many cultural programmes. "My experience, till date, has not been bad. I get requests for songs which are semi-classical or classical such as songs of Manna Dey, Arati Mukherjee, et al." Debnath not only sings folk songs but also sings Rabindrasangeet, Nazrul Geeti, classical songs, Ghazal, thumri and so on, hence she is an all-rounder.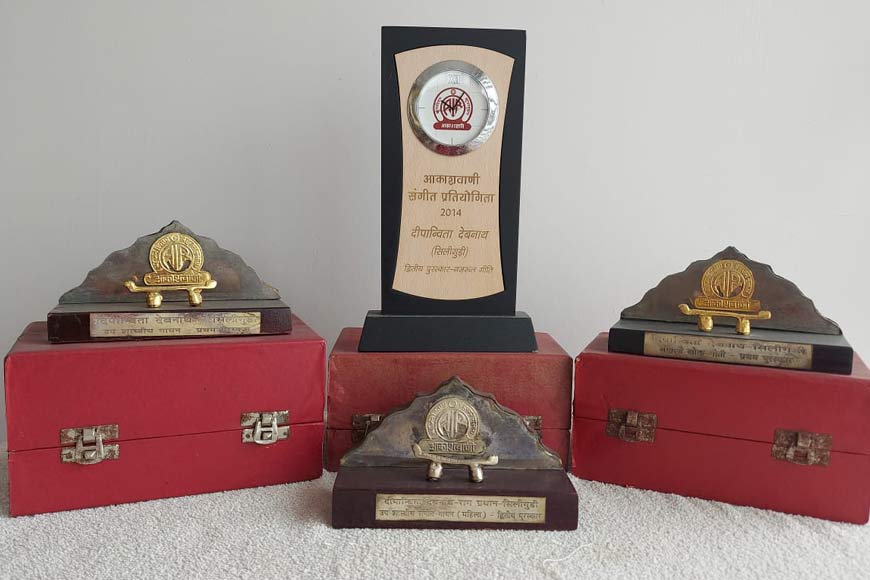 She considers two of these experiences very precious. One is her first experience of getting a prize, "I was three or four-year-old. The first competition in which I had participated, had 8 or 9 categories of songs to compete in. In that competition, I did not win a single award, which made me very sad. There was another competition held by the State, called "Chatrojubo" and it is held in different stages. In Chatrojubo, I participated and came back home as we did not expect to get any prize. When the results were announced, my father went to collect my award. My father came home with a small prize, I came third in a folk song competition." This went on for some years. She used to observe and imitate those who came first and tried to adopt new ways and songs. In Class 10, she again participated in the Chatrojubo competition, where she participated in all the categories and came first in each of them. She loves flowers and saw that guests were given bouquets. She always wanted one. As she came first in every category, one of the guests gave her the bouquet. She held on to that bouquet for a long time, even though the flowers had dried. "This memory is one of my favourite ones."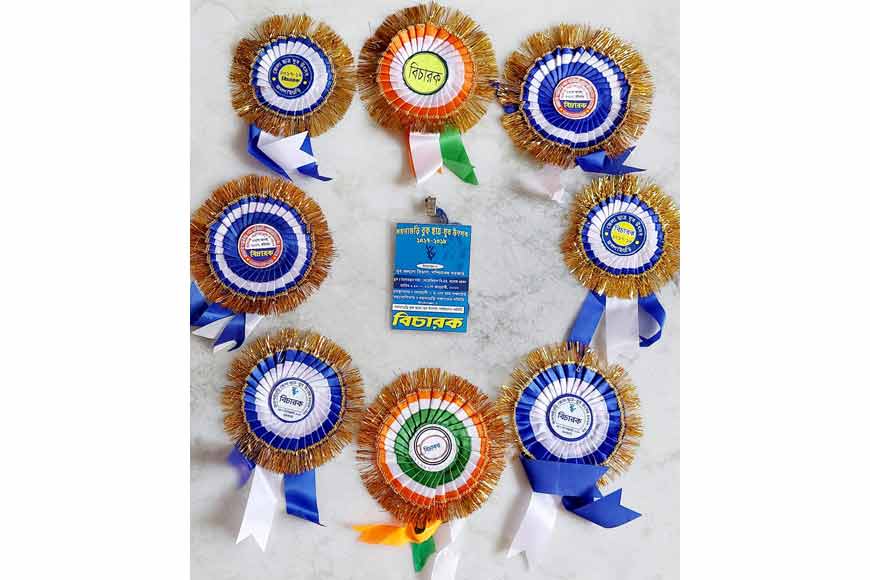 Dipanwita Debnath as Judge in various programmes
Another experience was when she was in Class VI or VII when she used to sing in a radio programme called "Shishumahal." She auditioned there and got a chance to perform in Akashvani. She was then promoted and went to Kishore Bharati and participated in a national radio competition and won consecutively for 4 years, in 2010, 2012, 2013, and 2014 in four different categories. Dipanwita is not only an excellent singer, but she is also good at academics. She got a star in the Madhyamik exam and was awarded as the best student in the school. Debnath aims to be a playback singer. She also publishes her compositions on her YouTube channel.